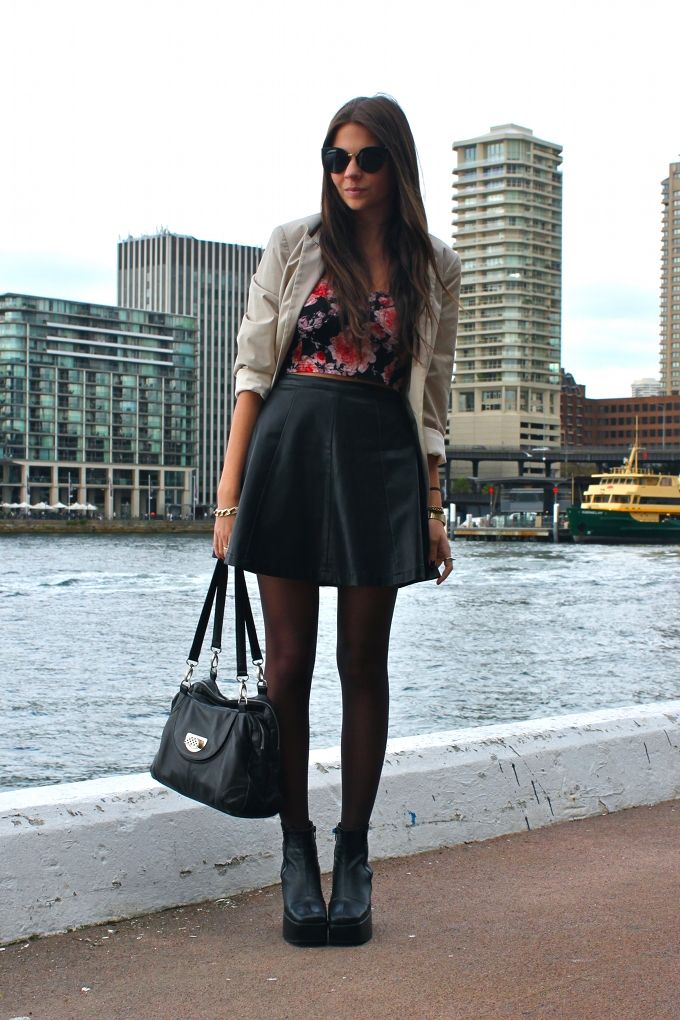 ___________________________________
First day of MBFWA and I already have an outfit post ready! I know, I'm pretty impressed myself.
I stupidly caught a little flu on the weekend so this morning I skipped the killer heels and went for my trusty vintage boots and it totally paid off.
I arrived at the OPT in Circular Quay in the morning for Lisa Maree and Gail Sorronda collection shows, had a little lunch with the lovely girls from blogs
Friend In Fashion
(Jasmin),
il etait une fois
(Bianca) and
Modern Legacy
(Kaity), attended back to back shows (Camilla, Dylan Cooper & Miss Unkon) before finally giving in to my sickness and heading home to crawl into bed (soft, I know!).
Next to come on SPIN DIZZY FALL will be DAY 1 photo diary with photos from the collection shows and the streets!
___________________________________
p.s What do you think of my new sunnies?? New favourites!
___________________________________
wearing:
Lisa Ho blazer,
RETRO SUPER FUTURE sunglasses (Glue),
Mimco handbag,
vintage boots,
___________________________________
emma