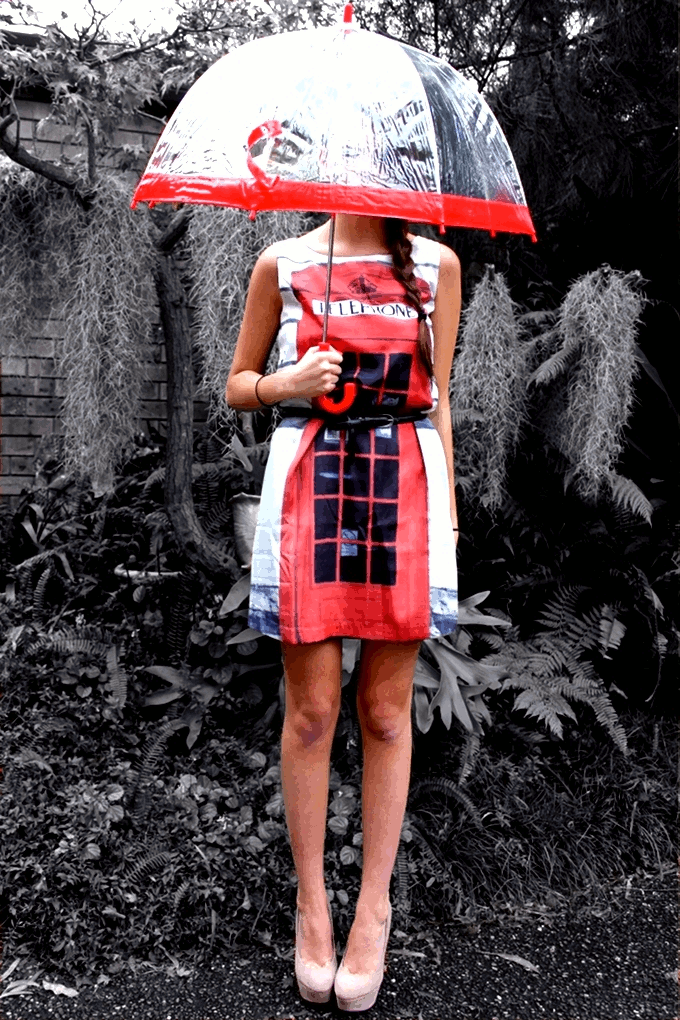 ___________________________________
My first completely self-made gif has taken on a pixelated effect after uploading but I quite like it anyway! Still learning more and more each day.
It is completely by coincidence that I am posting these london-ish photos while the Queen's diamond jubilee is taking place but I felt this london inspired dress from SheInside was very fitting for the rainy days we have been having in Sydney! Such a cute print, right?
I jumped at the chance to actually use my new umbrella, that I bought it the preparations for MBFWA in May, since it was the first time since our rainy summer that it was actually needed!
___________________________________
I've never really been a huge pearl girl but Wildfox Couture have won me over with these earrings! Love.
___________________________________
Shoes -
Saria Shoes
Earrings - Wildfox Couture via Eyegasm Brands (03 9528 7300)
___________________________________
emma