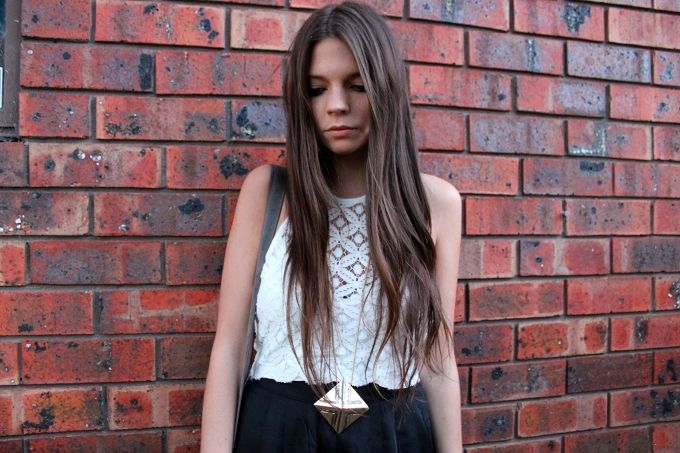 wearing: top - Somedays Lovin from Market HQ, Shorts - Shilla, Knit - Lola vs Harper, Shoes - Rubi, Necklace - op-shopped, sunnies - MHQ and bag - general pants.

Whenever Summer starts creeping up I can't help but imagine myself sitting in the sun, drinking cider and wearing the clothes that I've been coveting. This top speaks major summer vibes to me, so I just had to have it! Lace up back and white on tanned skin will be perfection for summer days.

I wore this outfit to a little backyard party but unfortunately still need to take my knit along for when the sun goes down. Before too long, summer will be knocking on our doors!

Hope everyone had amazing weekends!
emma