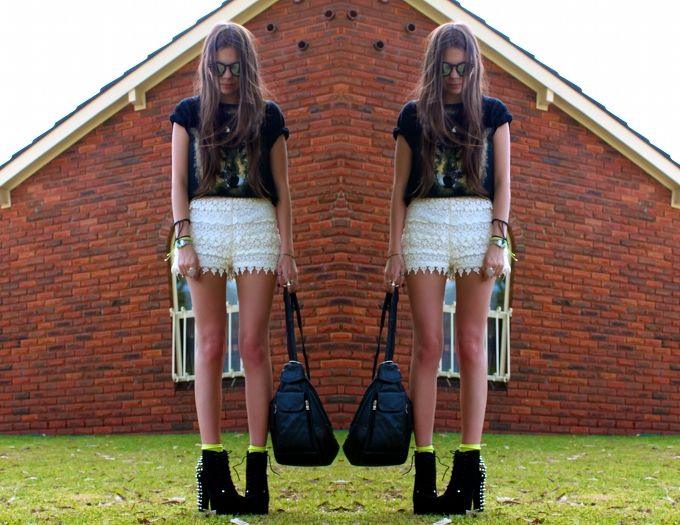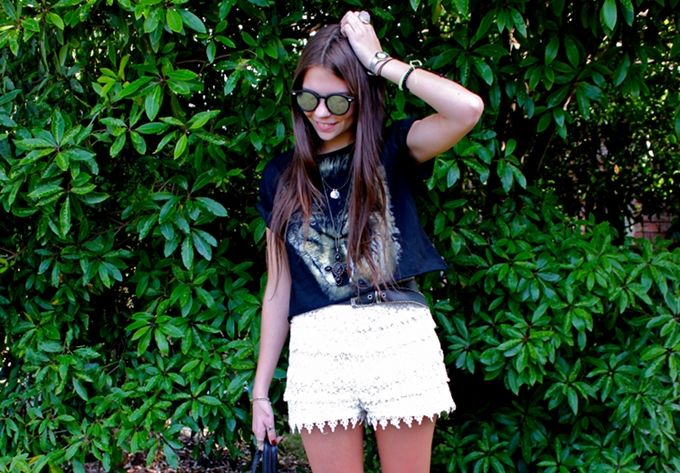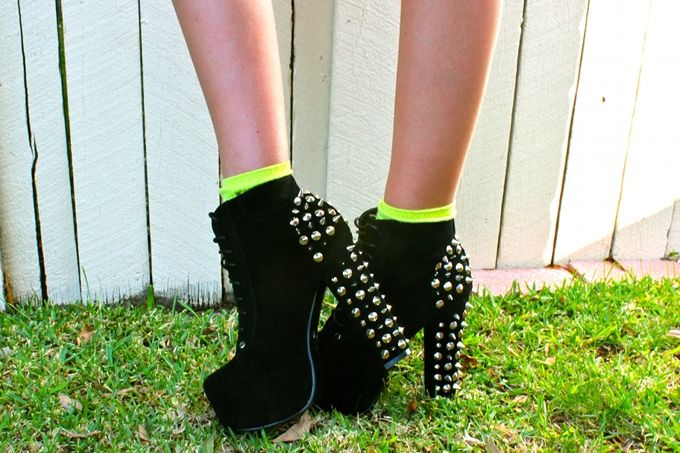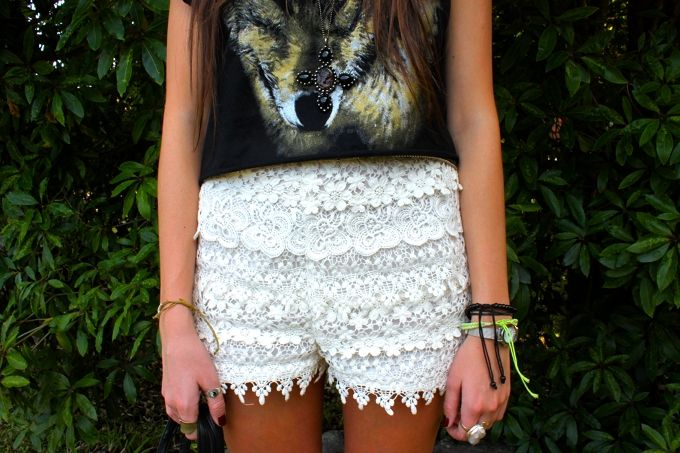 wearing: Tee - Someday Lovin, shorts - Lola vs Harper, Shoes - WILD DOLL, Socks - Rubi, Backpack - vintage, sunnies - MHQ and vintage necklace.
I wore this outfit to uni this week minus the heels which I had to put on as soon as they arrived on my doorstep! You guys will know by now that I am a boot girl through and through. Throw in a platform and spikes and I'm sold-diddly-old.
Today was so so lovely and warm that I spent pretty much the whole day re-reading my way through The Hobbit in the sunshine. Then, obviously, had afternoon tea and cheese to finish it off. Yum!!!