For the last couple of weeks I have been torn over Halloween costumes. It was either an old school Madonna, Katy Perry á la California Girls or Wednesday. After re-watching The Addams Family on Friday I was convinced! Hence, you see the result. Last night I stepped out with a bunch of friends as the never-smiling, dark and satanic, Wednesday Addams.

I thought the studded heals were very much suited to the role! I made the collar by cutting it off an old shirt instead of having to deal with wearing a shirt underneath my sweet, LBD. I added a tiny owl to finish the spooky look! Below are a few snaps from the night (instagram @emmalucey).

Love to hear about your Halloween costumes!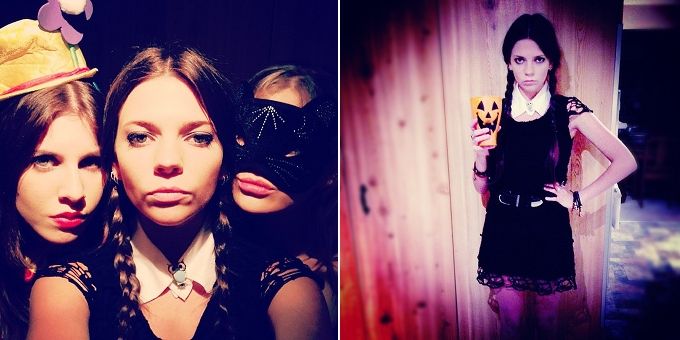 emma