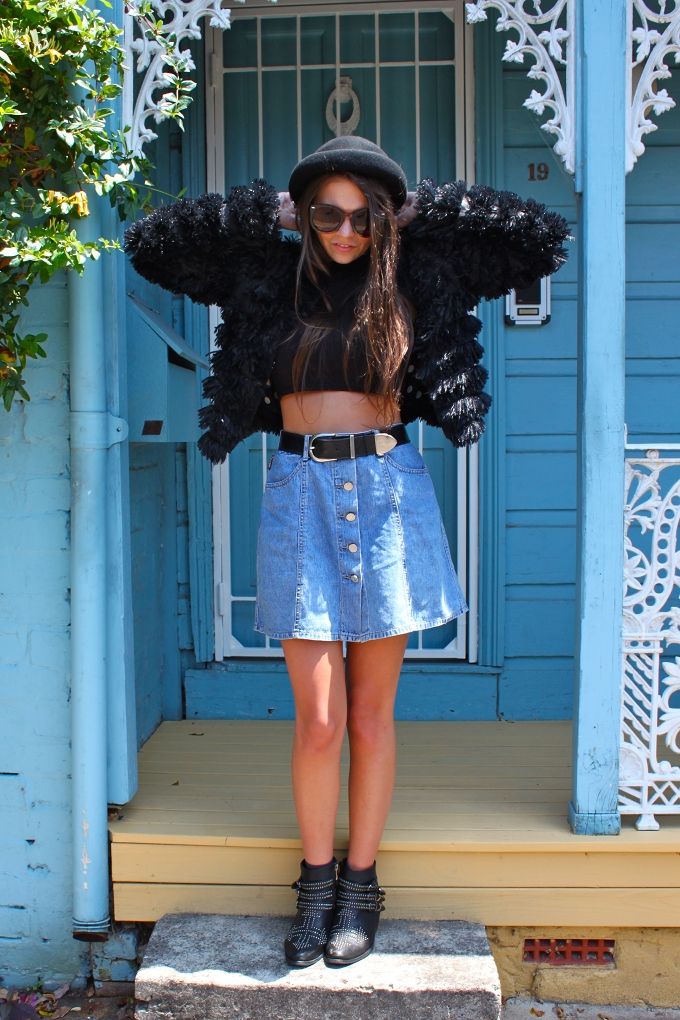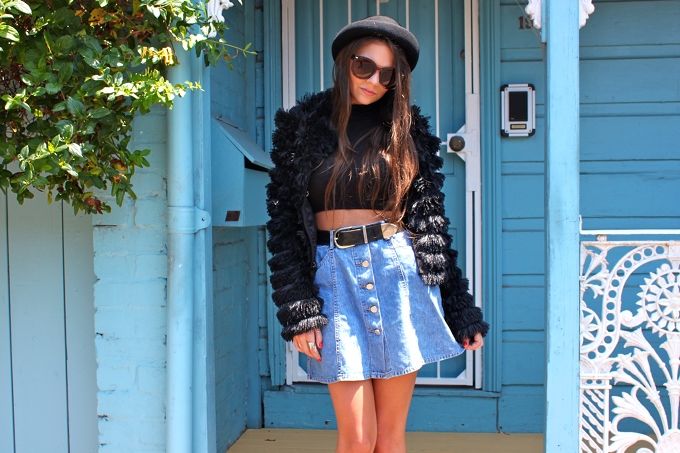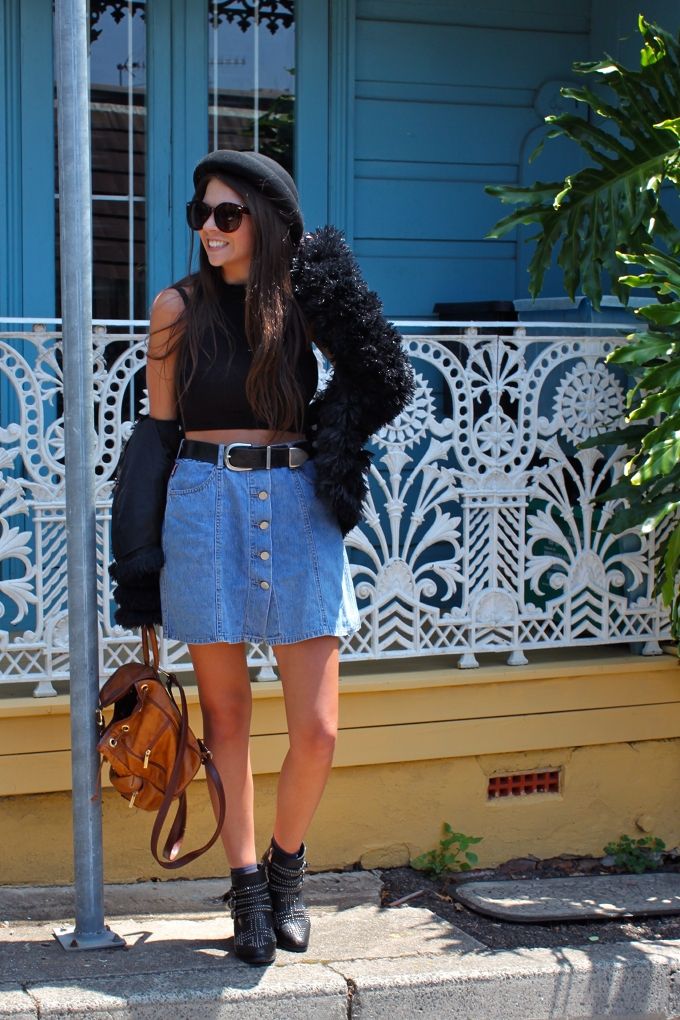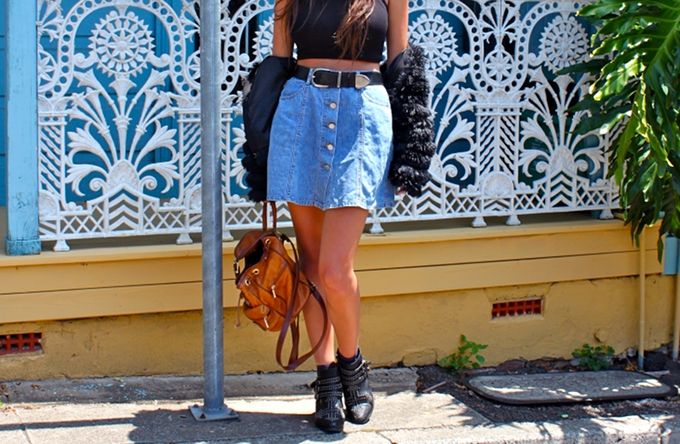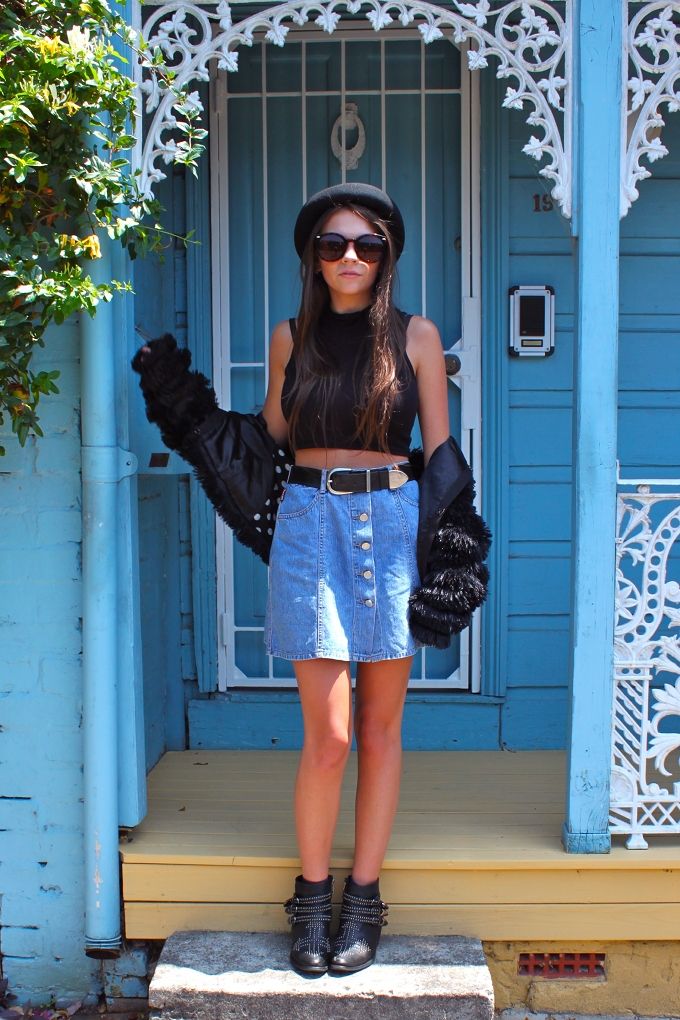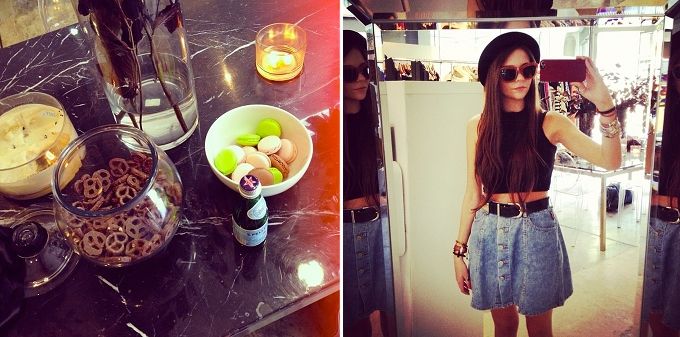 wearing: Coat - GOSHcelebrityfashion, top - BooHoo, boots - Soles, Shades - ZeroUV eBay, plus hat/skirt/belt/bag are vintage.
Today I met up with a few other Sydney blogger babes and had a play in the Door 121 showroom. At one point I actually just sat down in front of these chocolate covered pretzels and had a little snack. I'm now obsessed with them and it's reminded me to make some of my own!
Even though the Sydney summer has just decided to kick in, I absolutely love this coat by Minty Meets Munt. A major staple piece that I'll be wearing most of next winter, I can already tell!
Keep your eyes glued on my
instagram
because there are some fun projects in the works for me and Spin Dizzy Fall!
x