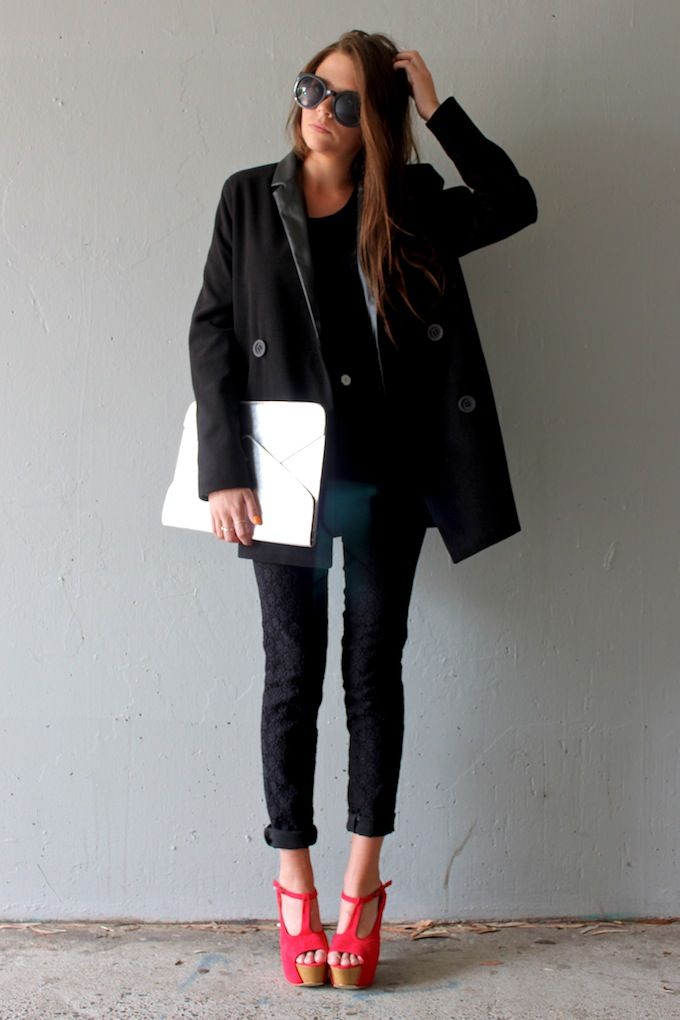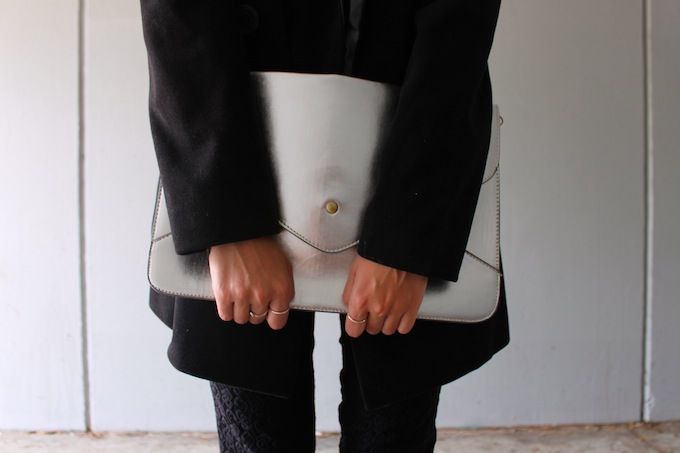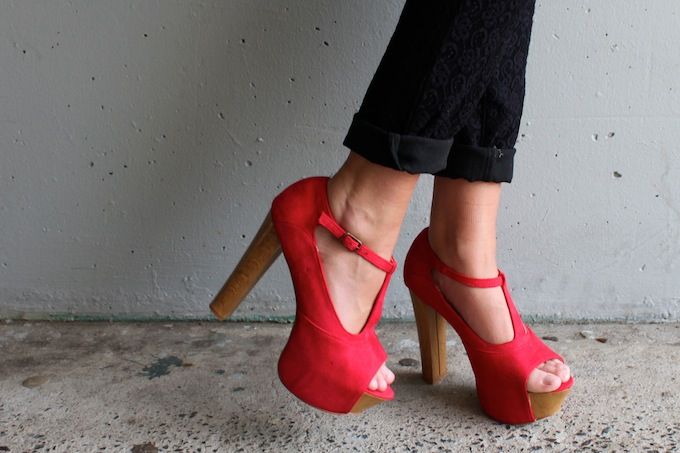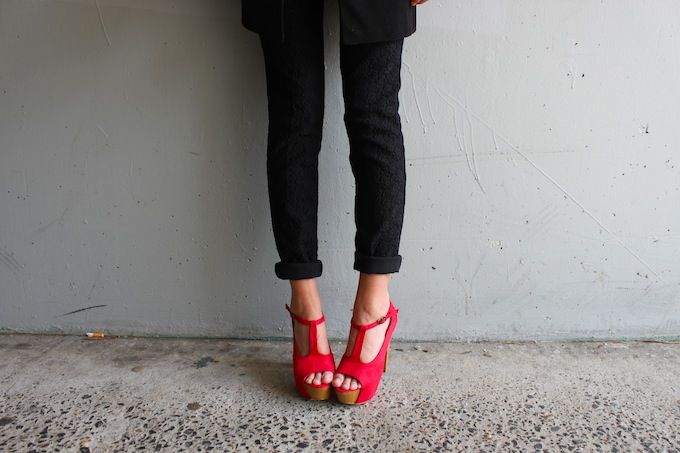 wearing: Shoes - SPURR via The Iconic, tee - Bonds, lace pants - Shilla, Boyfriend jacket - Lola vs Harper and shades - Zero UV.
Well today I don't have much to say... because it's easter and I'm falling asleep in front of the TV, full from chocolate. RIP easter eggs. This week I was so busy that I felt the need for a little bit of minimalism (which I couldn't stick with of course, hence the bright heels), what do you think?

Happy Easter, chickens!
emma