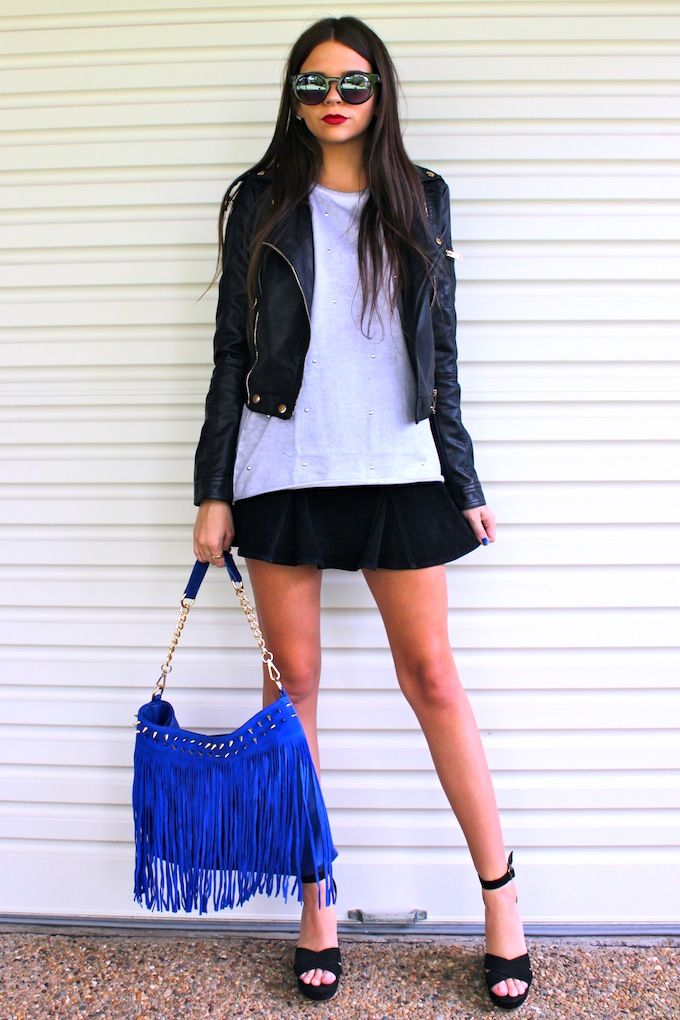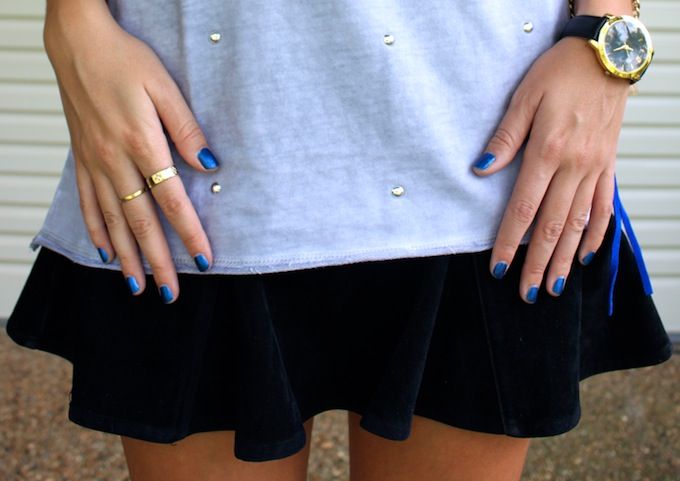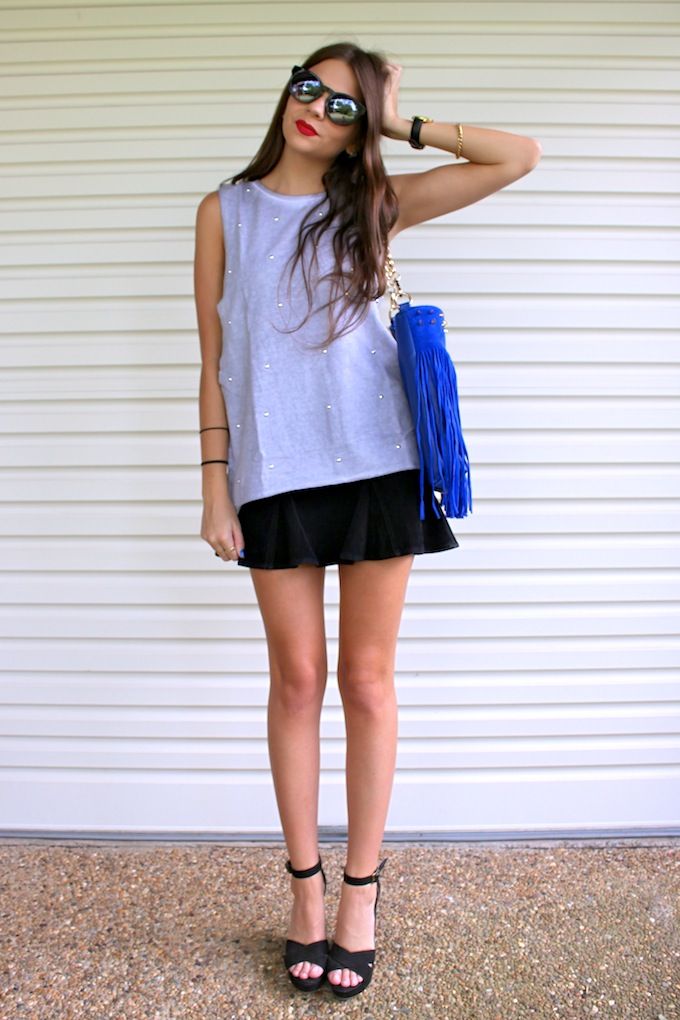 Wearing: Studded tank - All About Eve, jacket - boohoo, Bag - Pretty Little Thing, shades - Zero UV, skirt - Market HQ, wedges - Tony Bianco.
I swear the matching cobalt nails and cobalt bag were a complete coincidence. I found the polish while organising all my colours into a drawer (yes, I officially have a complete drawer full of nail polish) and can you believe I've had this colour since the 90s! Fashion always repeats.
As for the bag, it jumped out at me as an exciting piece and I decided I need more coloured bags rather than a sea of black! Either way, a girl cannot have too many bags (though my guy would probably disagree). Speaking of guys, there is a new exciting "double" post on the way featuring Lukes outfit of the day too! Soon, my pretties, soon.