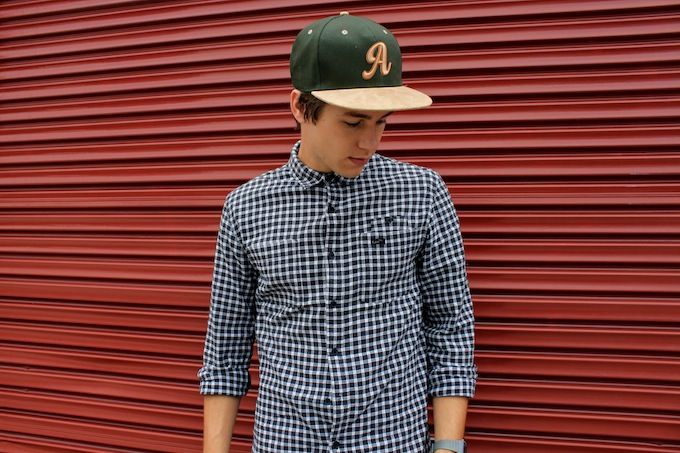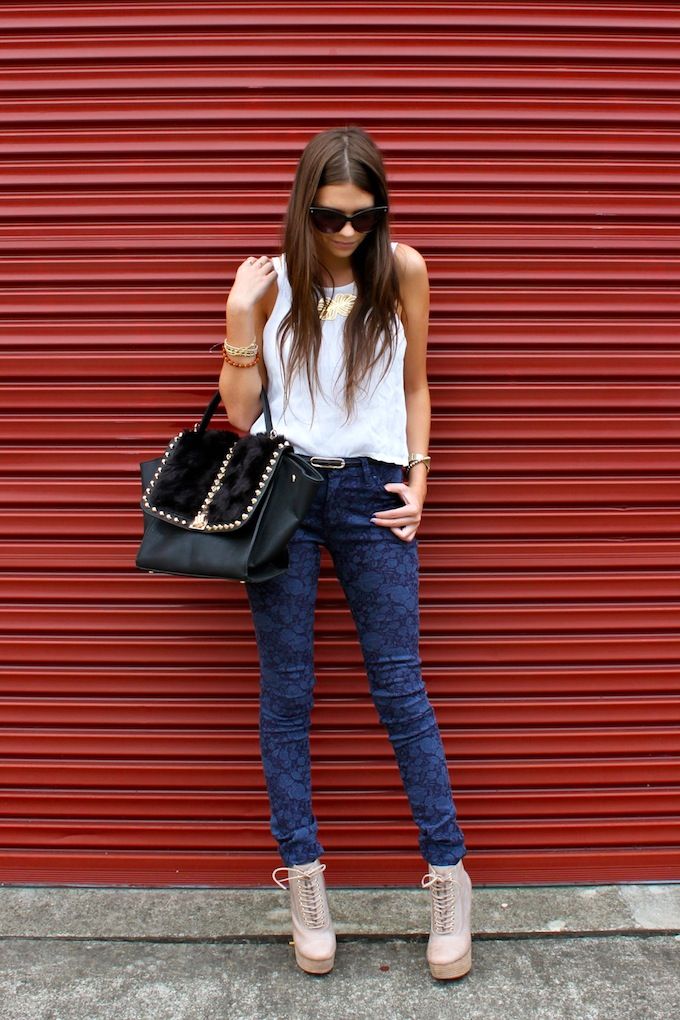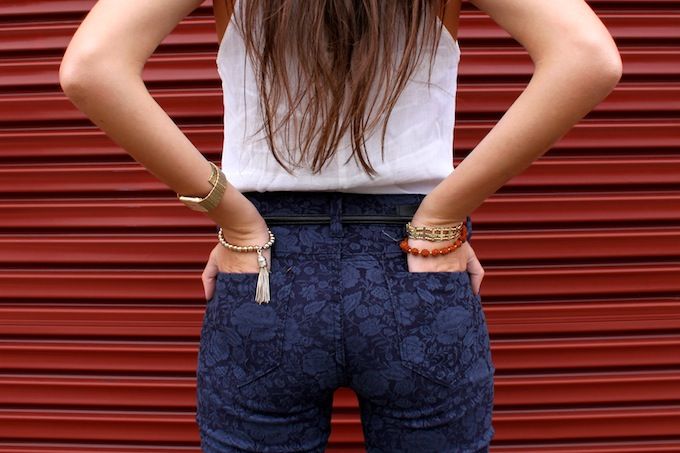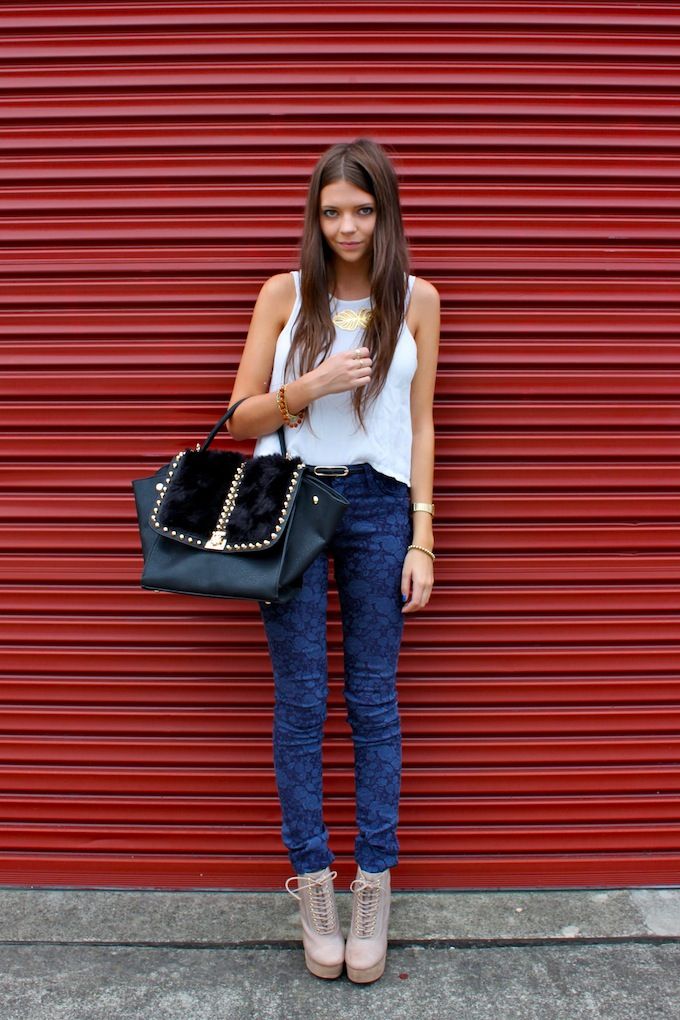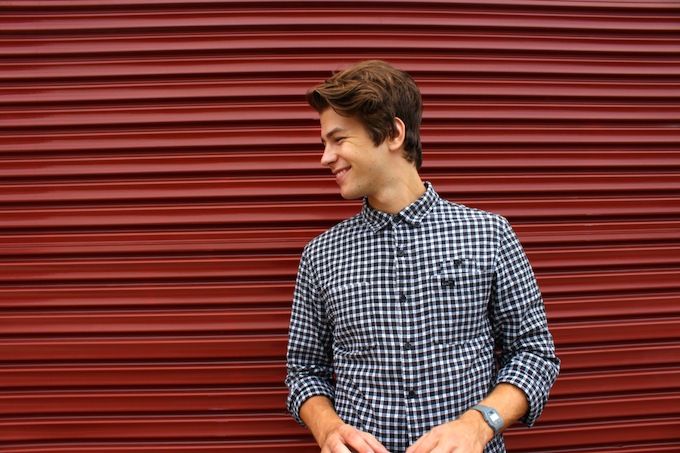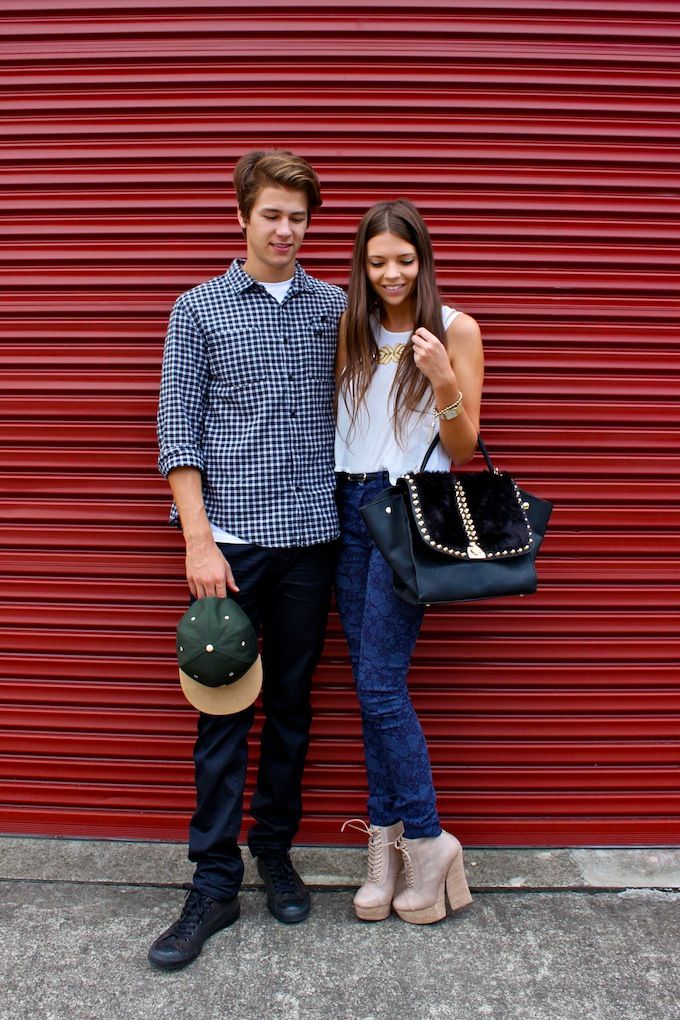 I'm wearing: Jeans - Riders by Lee, shades - Zero UV, Top - minkpink, heels - PeepToe, bag - Boohoo, belt - Sportsgirl & necklace - d_luxe.
Luke wearing: hat - Afends, Shirt - Lee, Jeans - Riders by Lee, shoes - converse & watch - Casio.
For those old timers who have been reading Spin Dizzy Fall since the days of yore, you'll already know Luke. For those newcomers (sup people!) this is Luke. He likes playing & watching sport, caps, Eminem, surfing and forgetting to button all his shirt buttons. He also has fresh, understated style when it comes to clothes. You'll get used to him soon enough because, this year, we are sharing some double-up outfit posts!
On another note... girls, what do you think of my platforms? O.M.G.
emma