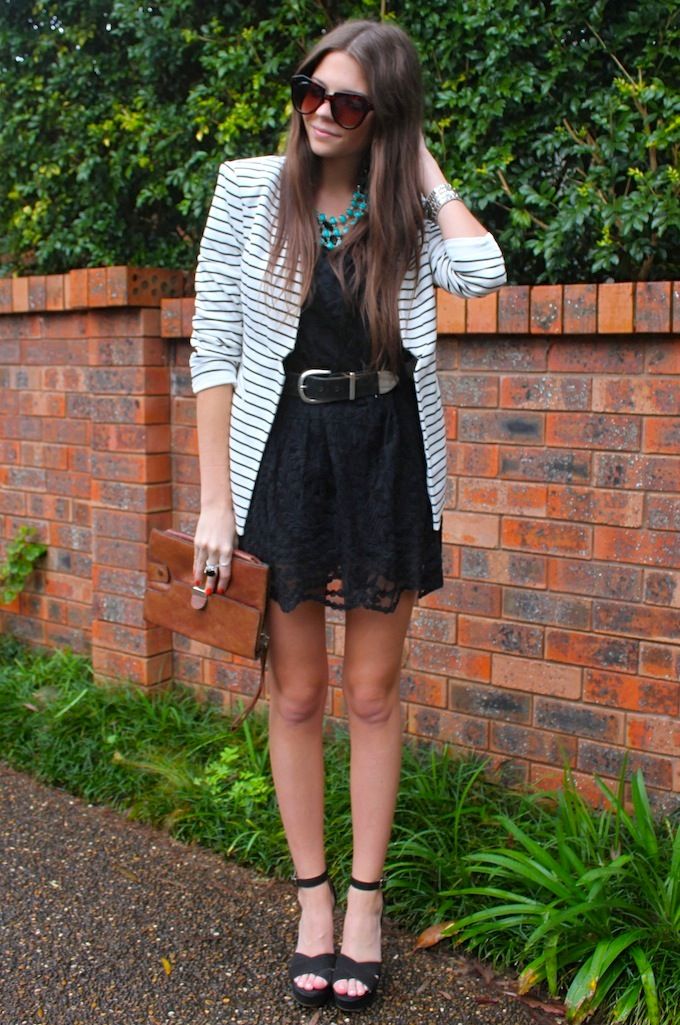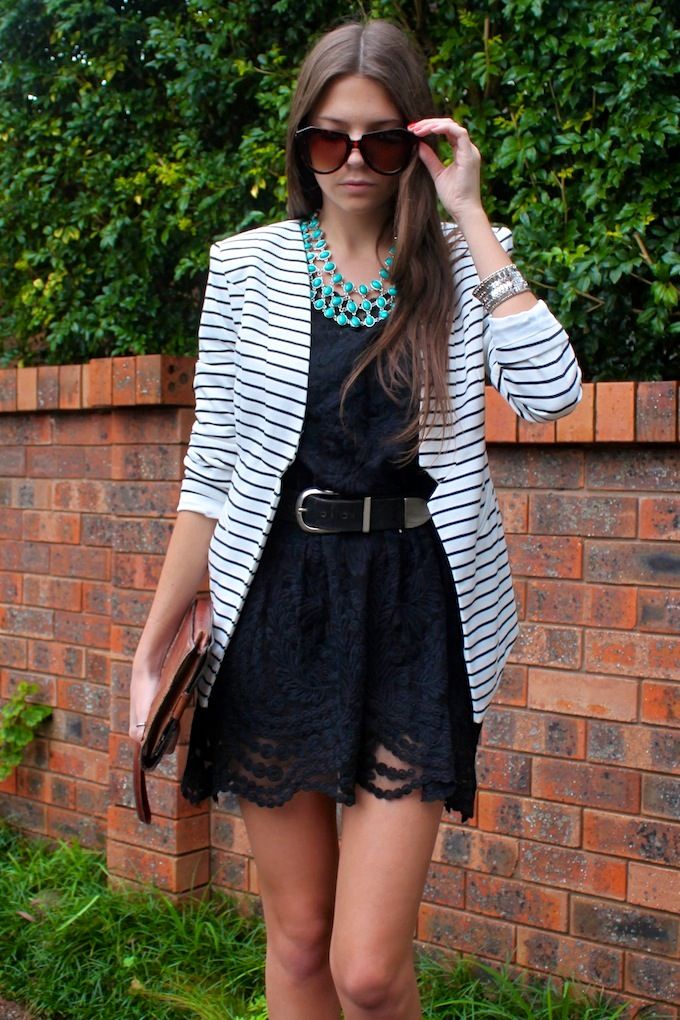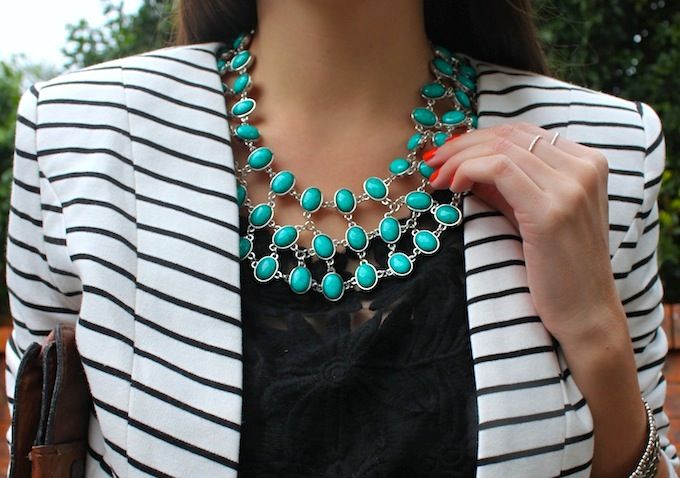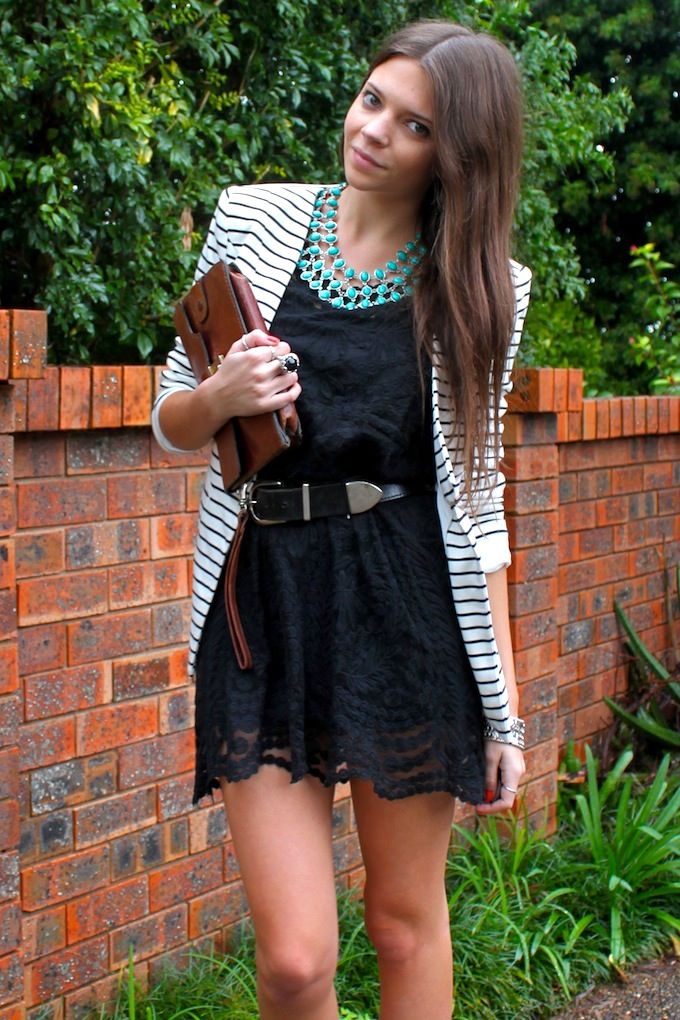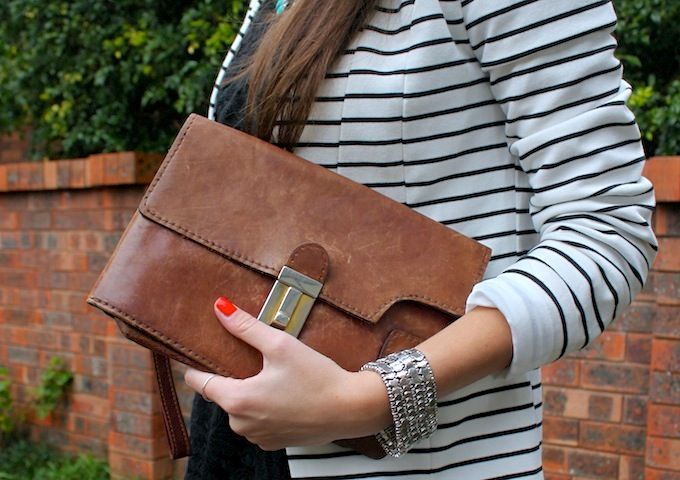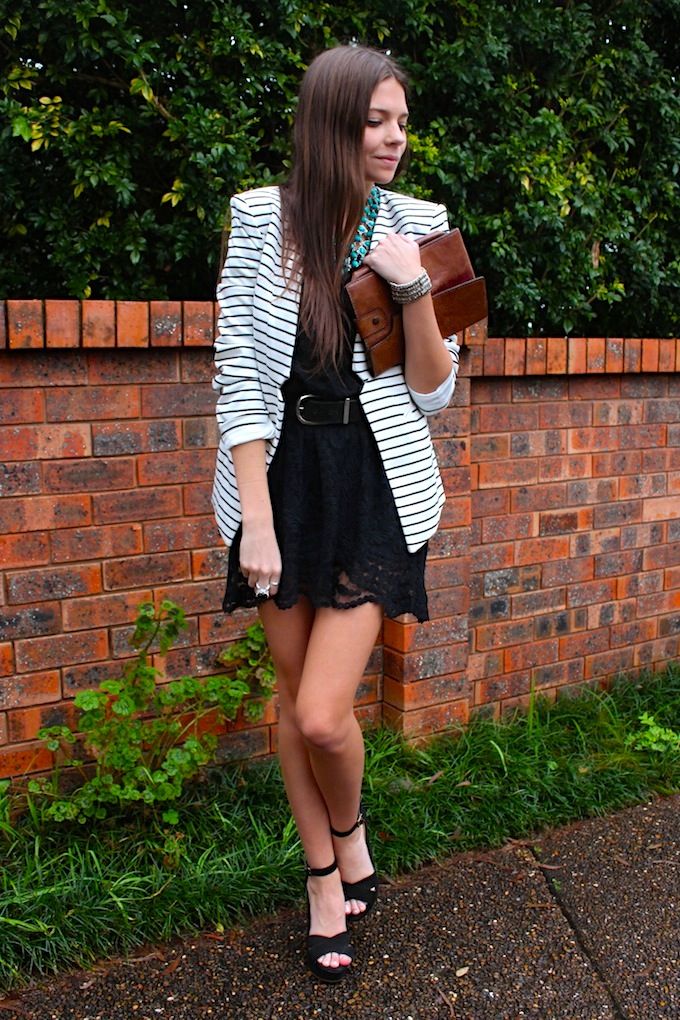 wearing: blazer - Elliatt, Dress - She Inside, Necklace - Sistaco, clutch - vintage, Shades - Zero UV and heels - Tony Bianco.
This amazing necklace is actually double-sided, can you believe it!? So pretty.
I'm still buzzing after my visit to Ikea on the weekend because it was the first time I actually returned home with everything I needed and nothing I didn't. New pillows, new quilt, new light shade and new succulent for my old dying potted plant. Oh the simple things in life.

I am currently making a vietnamese style dinner so I must be off but hope you like my latest outfit, you bunch of darlings!