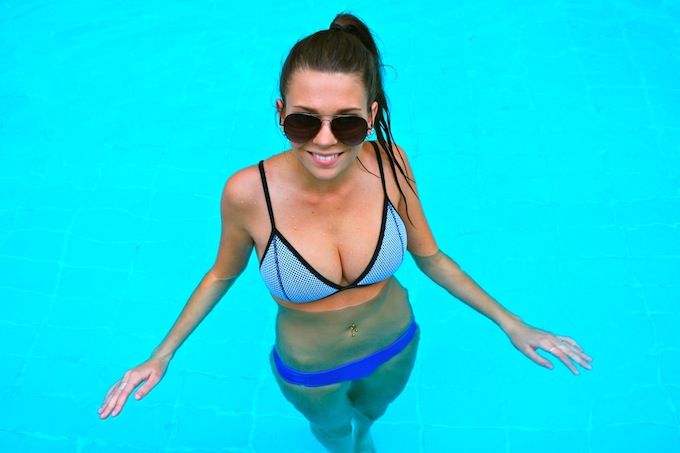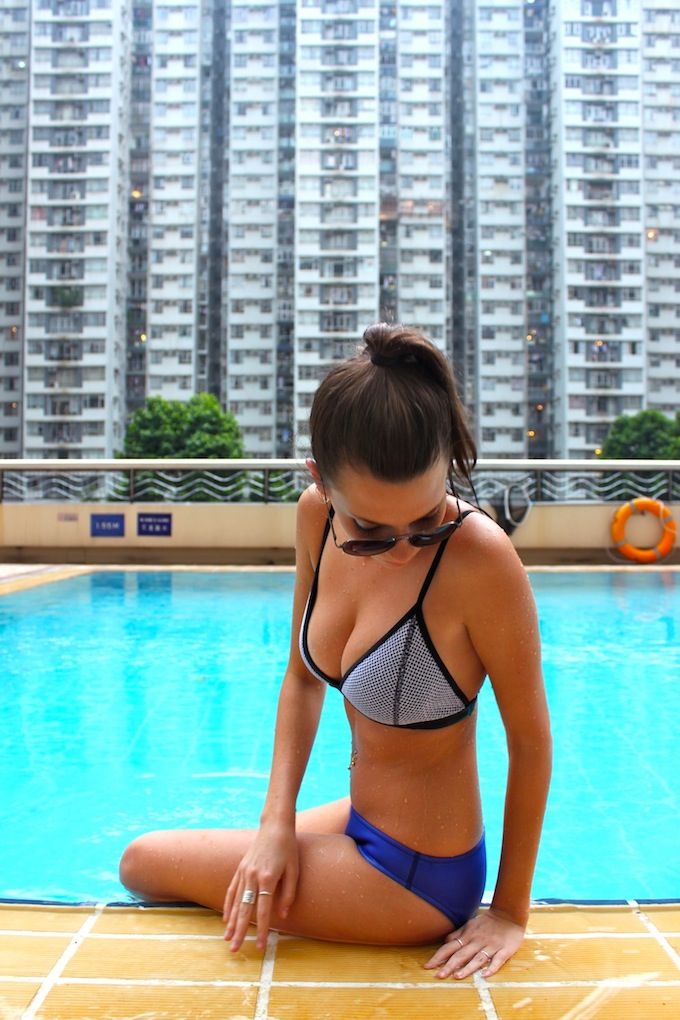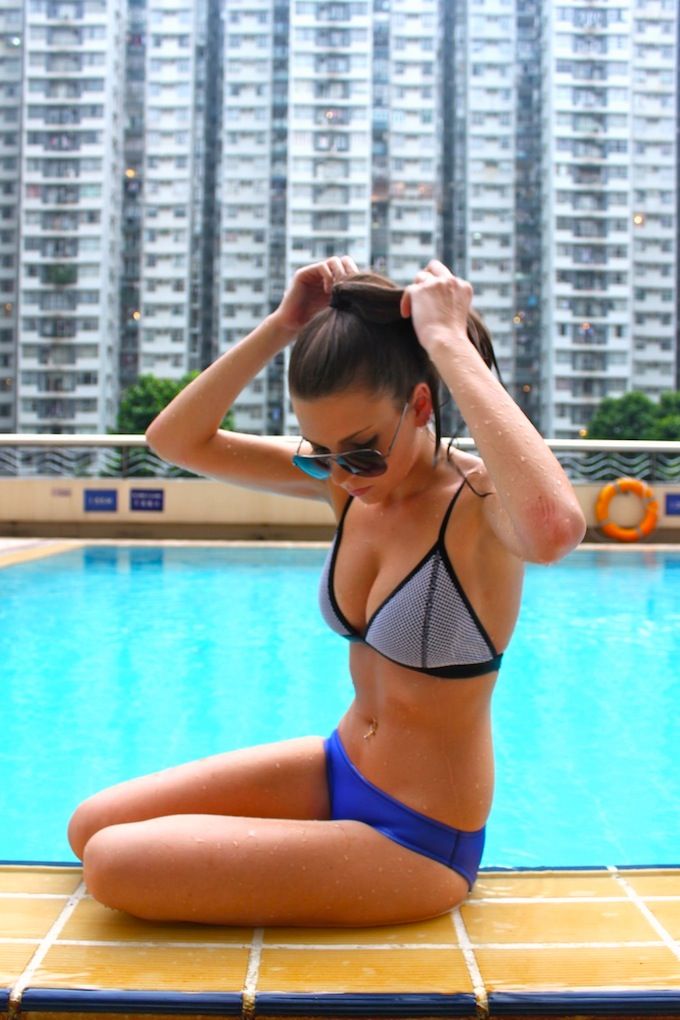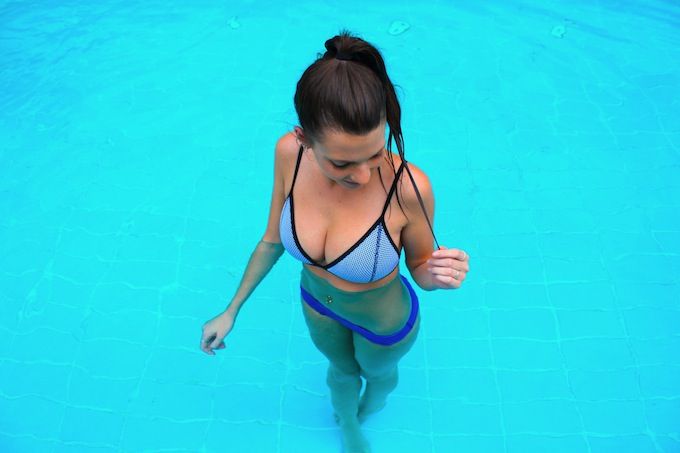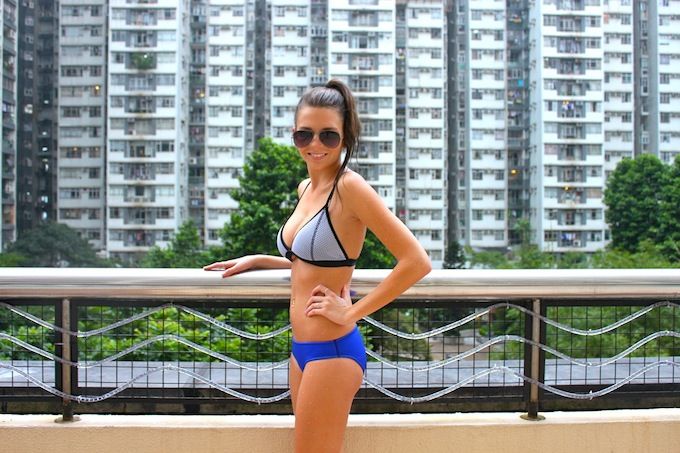 wearing: Bikini - Triangl, Jelly Shoes - Holster, shorts - Beginning Boutique.
The afternoon after the Typhoon, the sun came to play and we were able to squeeze in a quick dip in the pool at our hotel! A moment I'll never forget is floating on my back in the pool looking up to see the tall buildings of Hong Kong towering over me on all sides. I could never have imagined that something so artificial and made of concrete could be so beautiful but seeing these apartments in the flesh is mind blowing.
I got to wear my
Penny Wanderlust
bikini by Triangl. I love these styles so much and to make sure the top was right I just ordered the Large top and adjusted the straps. Easy! So for all those chicks on instagram asking about sizing, I ordered the Large top and Small bottoms.
Photos by - Luke Hooper
p.s. The winner of the (very popular) The Horse giveaway is Ivana Petrovicx! For all those amazing entrants that missed out, The Horse have just released some new designs! Check them out on their website and keep an eye out for more white-face designs coming soon (just in time for christmas)!