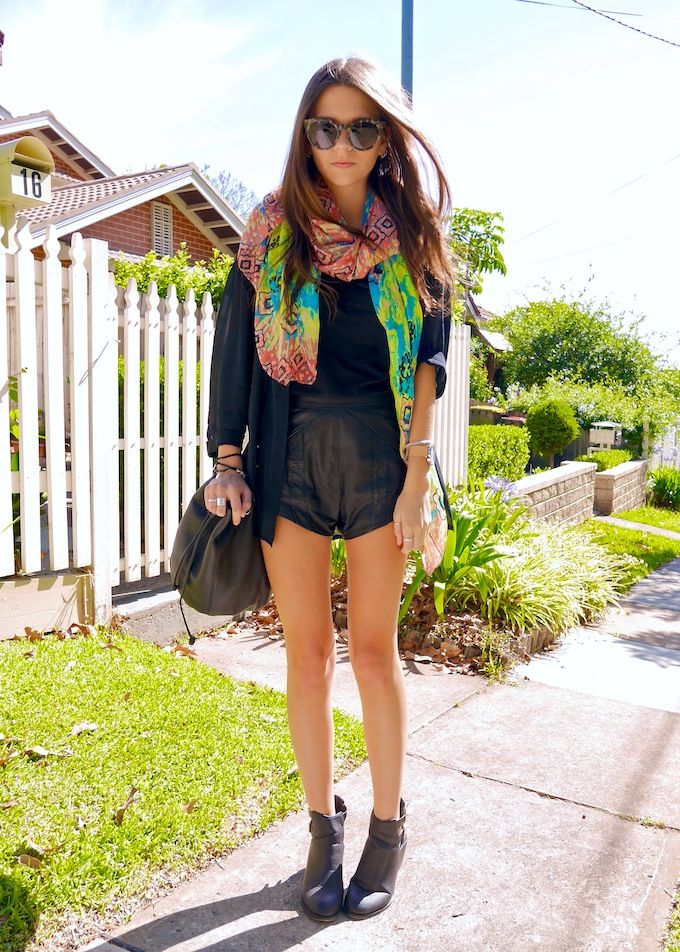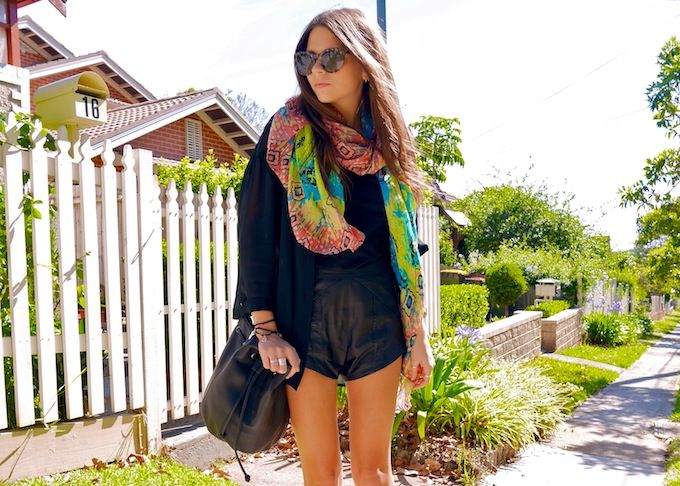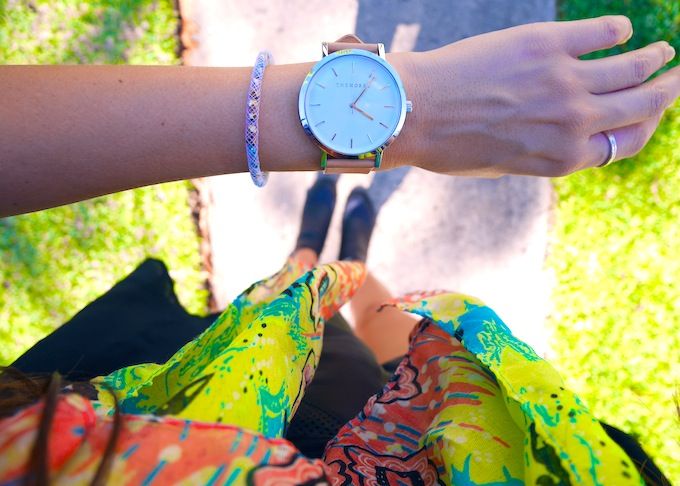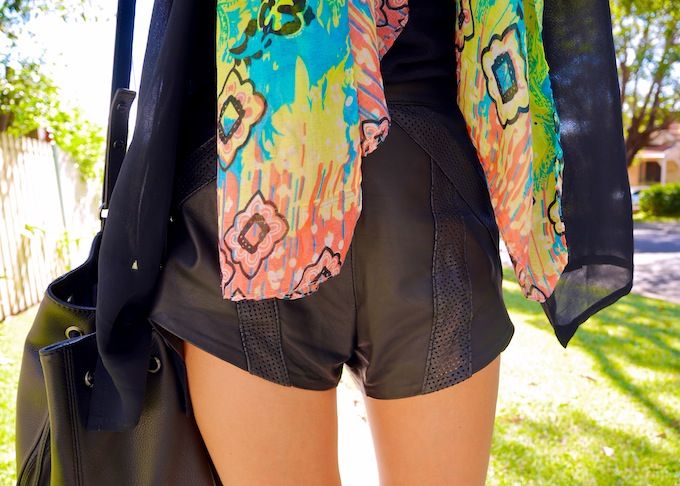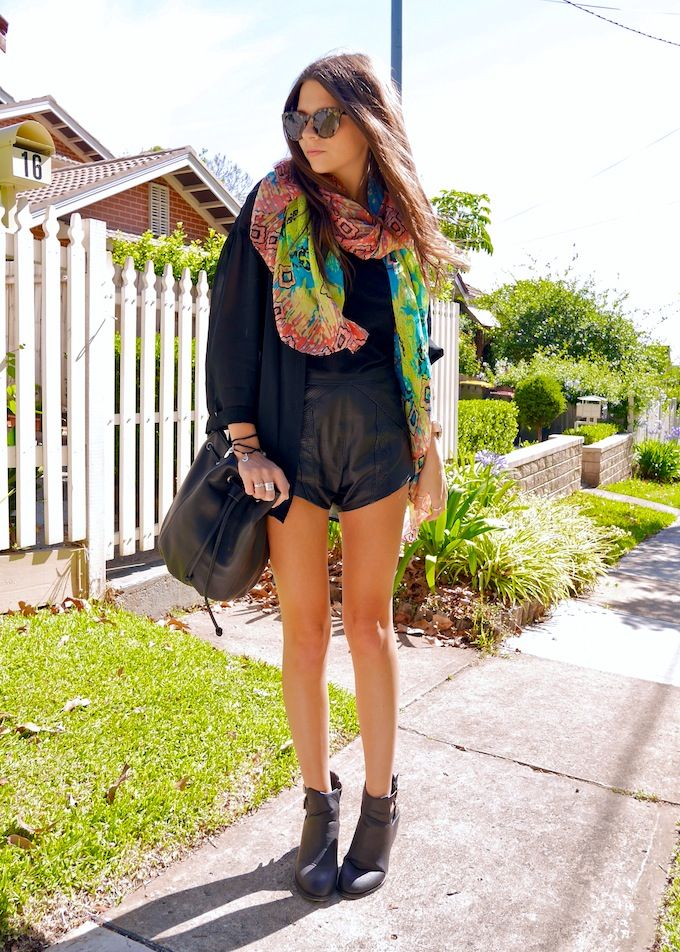 wearing: Scarf - Dreams In Colour, Shirt - vintage, Shorts - The Enabler, boots - Betts, Bag - Status Anxiety via The Iconic, watch - The Horse, Bracelet - Nylons & shades - Oscar Wylee.
I am definitely a shorts girl! If you haven't noticed already. Probably because I'm a bow short of a lady, still having flashbacks from the tomboy days of the 90s. Though I couldn't resist brightening up this all-black outfit with this fun scarf.
It's been busy days since december began (which I still can't comprehend - it's already summer!) and it doesn't look like I'll be slowing down soon. Luckily 'busy' also includes
half day hikes
,
shooting campaigns
with Sydney brands,
trying out new bikinis
&
beauty products
, not to mention finding out I have officially passed my final grades for uni with distinctions and will be graduating in 2 weeks! That one hasn't sunk in yet either.
In the meantime, make sure you follow
my instagram (@emmalucey
) to get everyday updates!