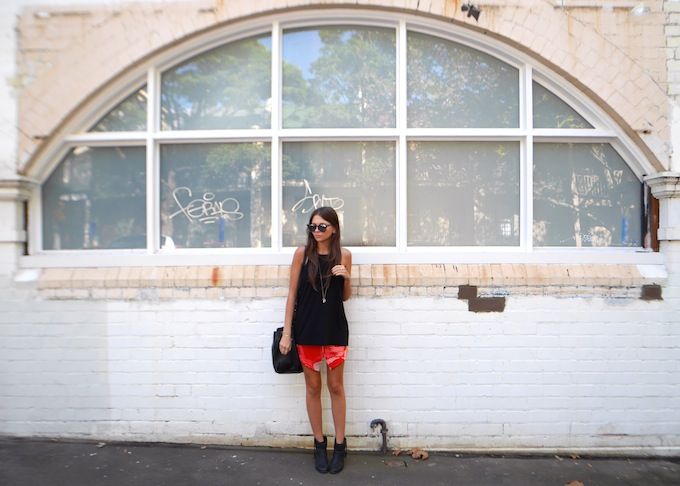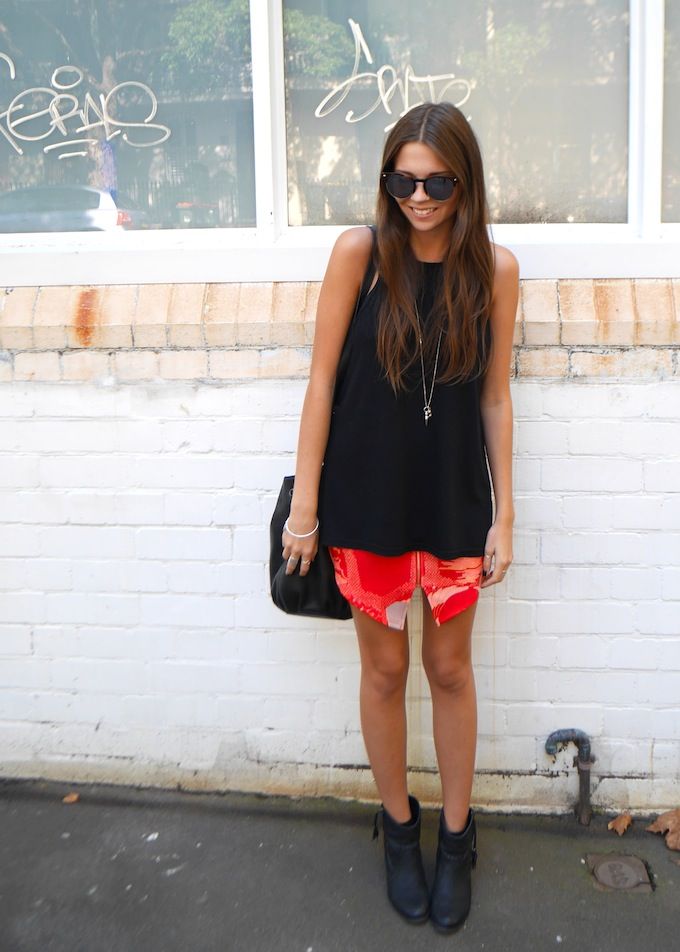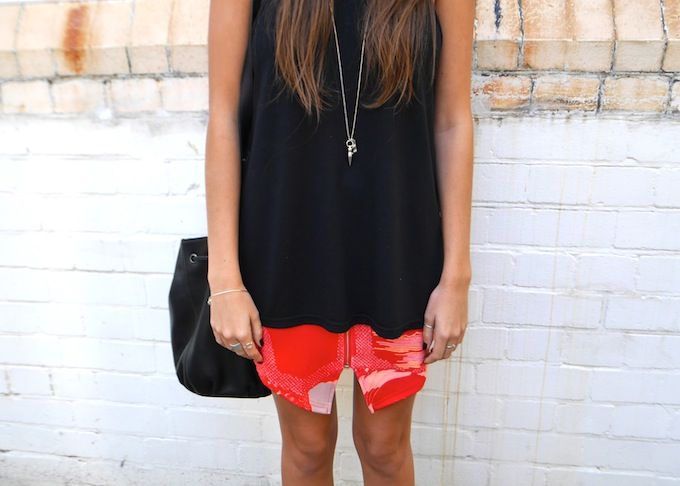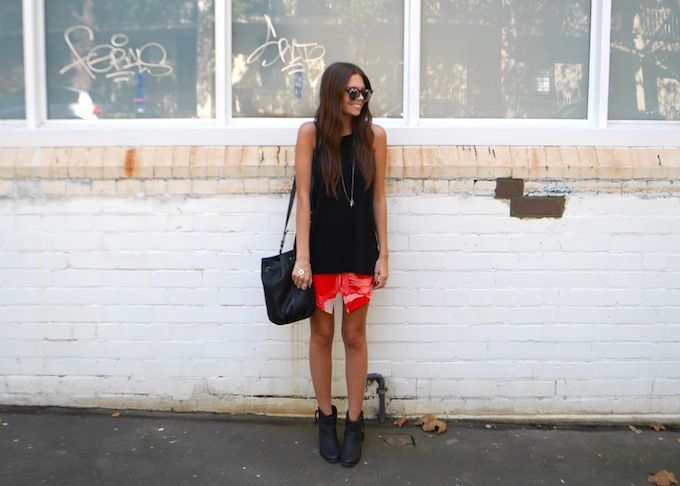 wearing: Magic Dragon Skirt by Paint It Red - Market HQ, boots - RMK, necklace - Veronica B, Sunglasses - ROC eyewear & bag - Status Anxiety.
This skirt definitely relates to my last post when it comes to having fun with fashion! Sometimes these crazy designs just call to me and I can't resist. I've toned down the mini skirt look with a loose tank - more suitable for a daytime juice run.
Another special giveaway coming tomorrow guys - stay tuned.