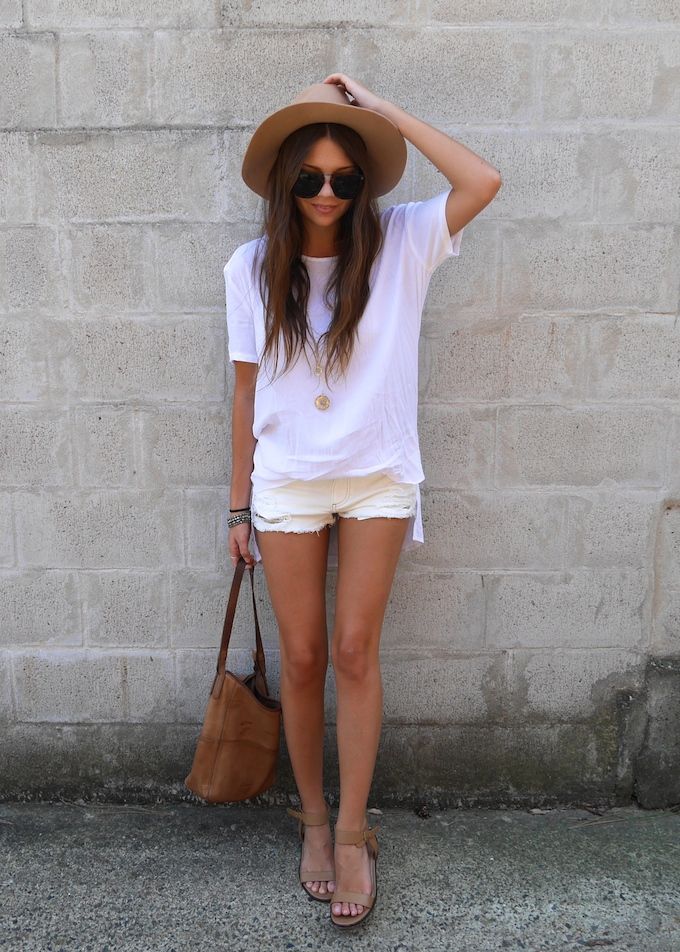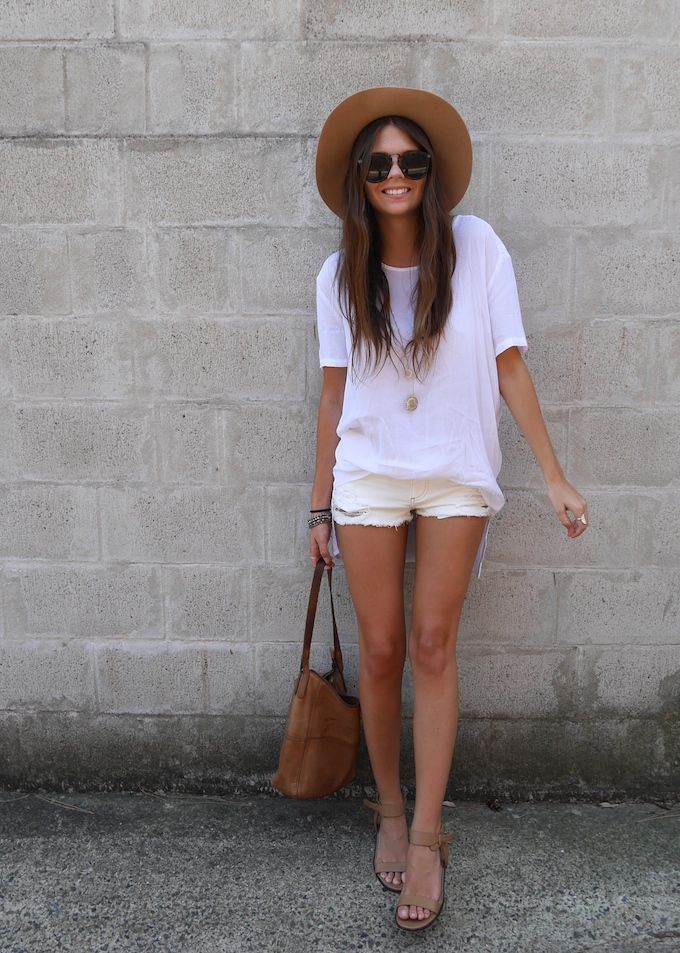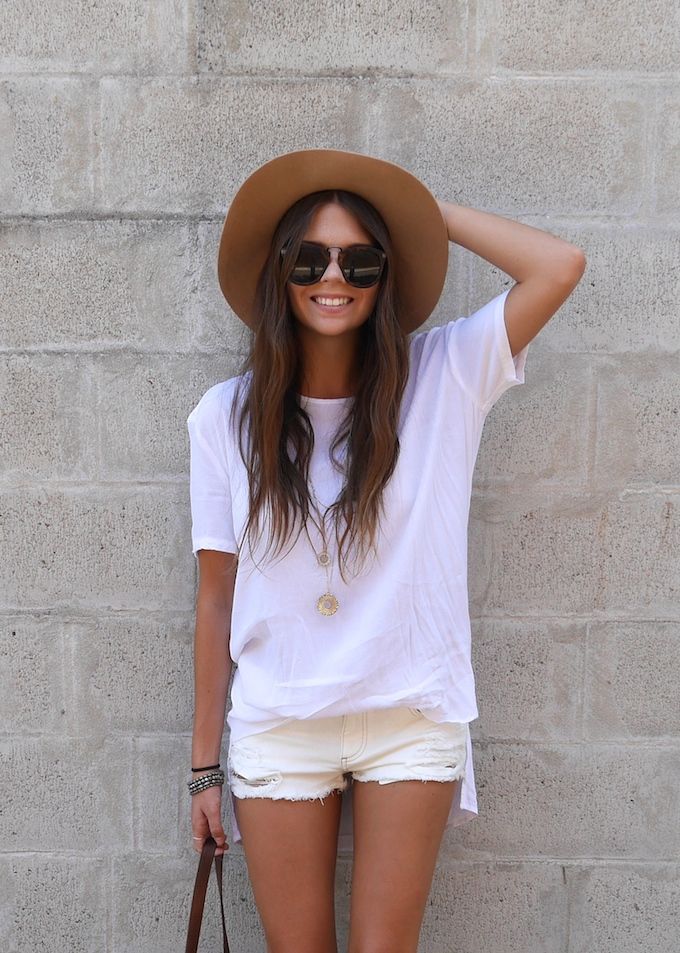 wearing: tee - Market HQ, shorts - asos, hat - Lack of Color, shoes - Wanted Shoes, necklace - Sportsgirl, sunglasses - Zero UV, bag - vintage.
Lately I've been really drawn to the white/tan combo - I'm guessing summer has something to do with it. Apart from planning upcoming travels, I've been working on a few very exciting projects, shooting some wicked photos with the extremely talented Claire from
gypsyhart
, going to a few gigs and catching up on some reading (I've got a huge stack of books I was gifted for Christmas to get through).
At the moment I'm reading Life by Keith Richards and as much as he rambles on I just love it - I think it's the way he just lets all the words just flow out of him, even if it doesn't make sense (lack of punctuation etc), he conveys the way his mind rolls. He also talks about how he's kept diaries over his life and it makes me think I should be keeping on (not because I plan on being a rock legend, but to remember how things really were when I look back) however I always tend to destroy any diaries I keep. Then I remembered that I've been writing a 'diary' for over 5 years now... and you're reading it right now. Not yet to be destroyed. Goodnight reader! x