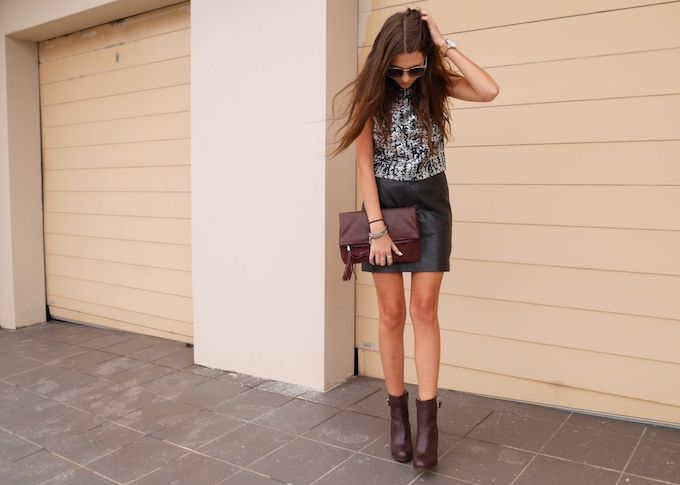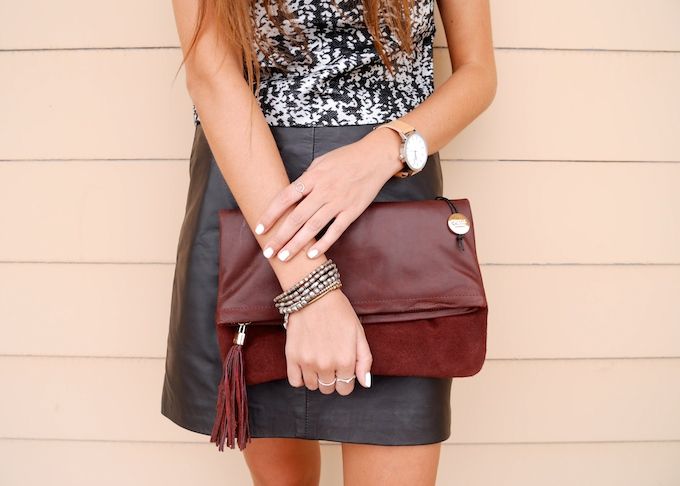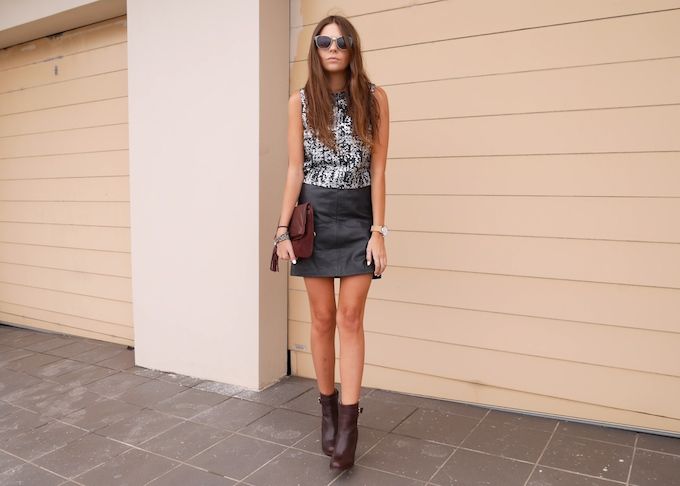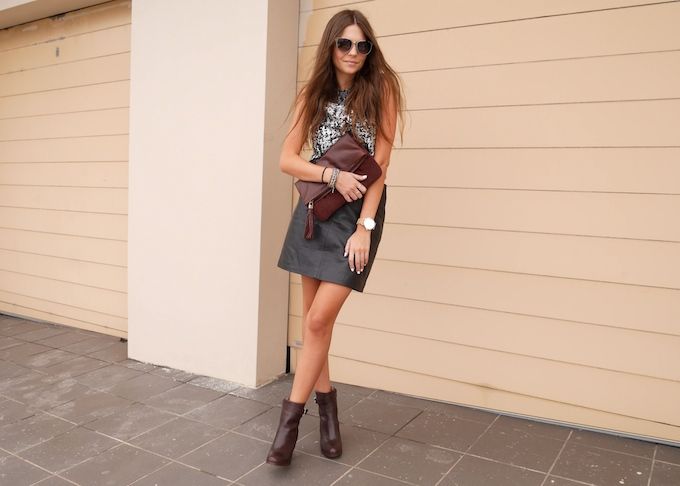 wearing: Clutch, boots, skirt & top via Oasis, Shades - ROC eyewear, watch - The Horse.
Since we are coming to the end of summer (sob) it's definitely time to organise your transeasonal designs and a leather skirt is number one on the list. A classic piece and this one from
Oasis
is a personal favourite of mine. Next in my books has to be boots. I still wear boots in summer on those breezy days so that one is a no brainer.
On another (but slightly related) note, I'll actually be fast-tracking to colder climates as I leave for the UK a few days before the end of summer to start my European adventure! It is sad to be leaving this sunshine but hopefully London will be good to me anyway. And yes, feel free to send me all your London tips (looking for places off the beaten path).....and go! x
emma