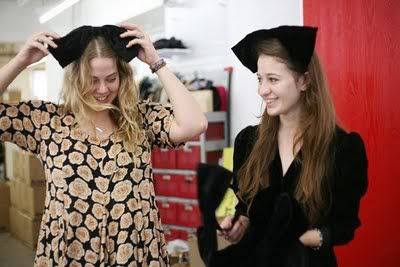 This shot is from the American apparel blog California Select and apparently they just got these floppy bows in and i want one!
Madonna Style.
I'm thinking of making one cause i just can't wait! I've made a bow out of denim before and that turned out pretty well.
Should i use velvet?