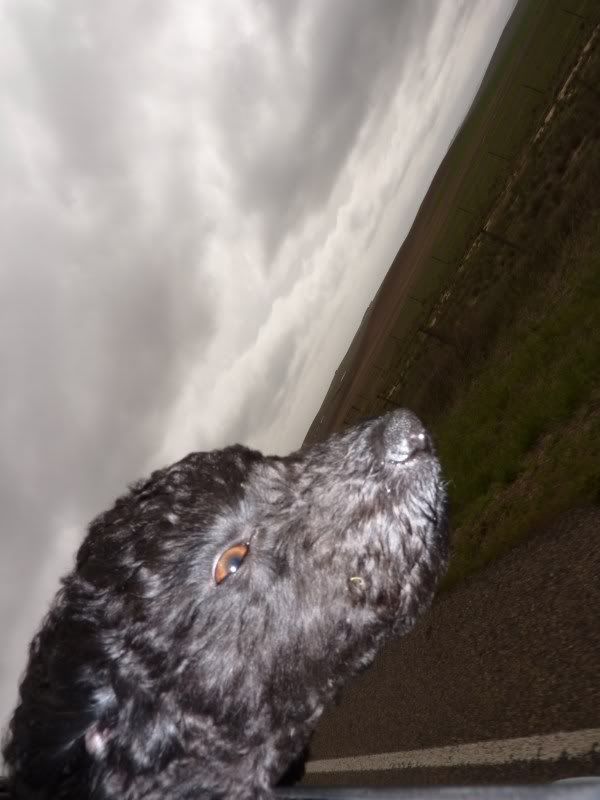 On the way to camping last October long weekend i took these photos.
The one above is of my puppy Penny-Lane enjoying her favourite past time with the wind blowing through her fur and in her eyes. Apart from being completely hilarious i though this shot had nice contrast and colouring in the background.

The one below is of a grand old tree in the middle of a canola field. The field was amazing but the shot isn't great since we didnt stop to take it and its a little blurry.