I've been following, blogger and Nasty Gal model, Liz From
Late Afternoon
for a while now but today I actually went back and looked through some of here earlier posts. I've always liked her looks and style but now, after reading about her before she even had a job at Nasty Gal, Late Afternoon has become one of my favourite blogs.
I've noticed her looks are very ahead of her time (even if only a couple of months or so) and someone with a keen sense of trends and fashion style is always someone to look out for and follow.
Being a vintage lover and collector I enjoy her use of vintage items mixed with new.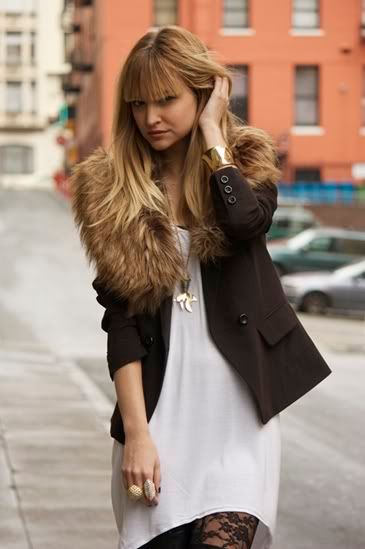 Also Fashion Heroines has done a lovely little feature of me and my blog.
Thanks!
Happy Friday! Yay Weekend!