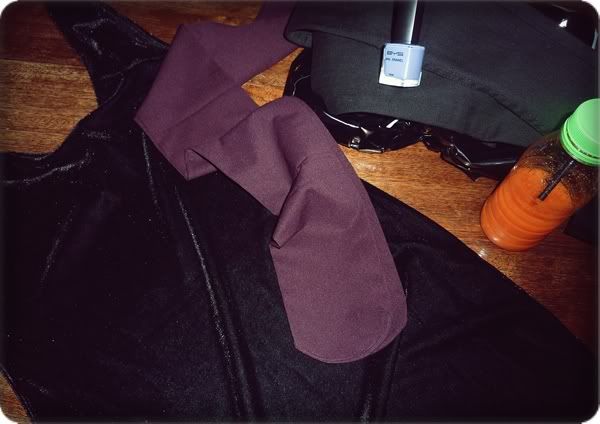 Last nights shopping outing revealed some great buys and I still smile when I think about my purchases. I only ended up spending $75 but got so much!
A lovely new velvet mini dress, plum stockings, new BLACK JEANS, hot purple nail polish and a fresh carrot and apple juice ALL for only 75 bucks.
No wonder i was so pleased with myself.
I have been meaning to buy new black jeans and was so grateful when the shop assistant handed me a great pair on sale! I was just about to buy a pair exactly the same for 3 times as much. Isn't it annoying when you buy jeans for $200+ that just don't fit how you want them to. My nudies never did. The black ones i bought last night fit me better than any other jeans i have ever bought, EVER! So excited to wear them in winter.
Now all i need is a hat like this (below), a big ball of wool to knit a huge scarf and I'm set for winter!