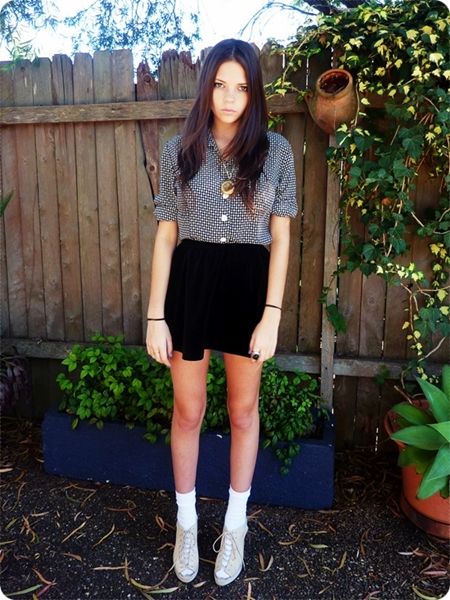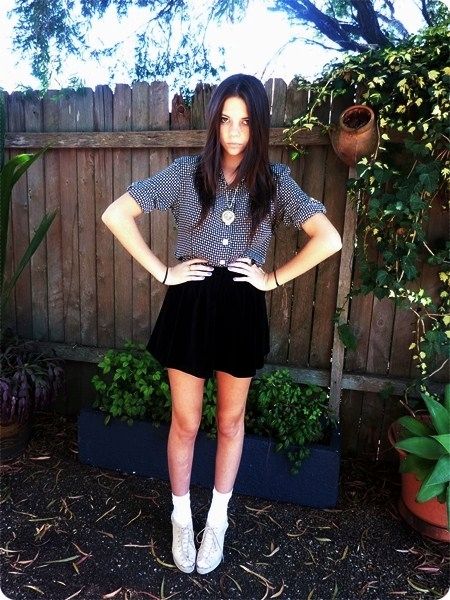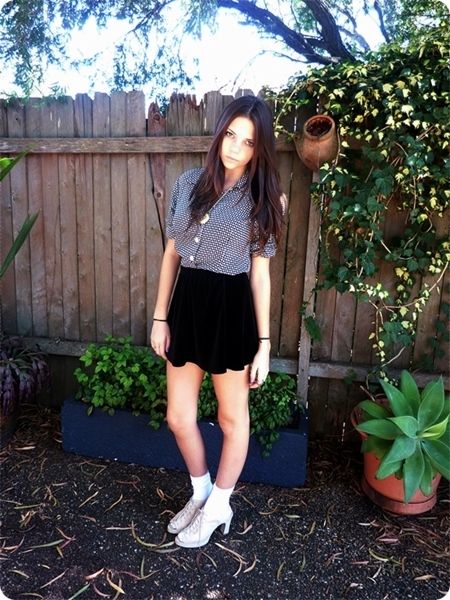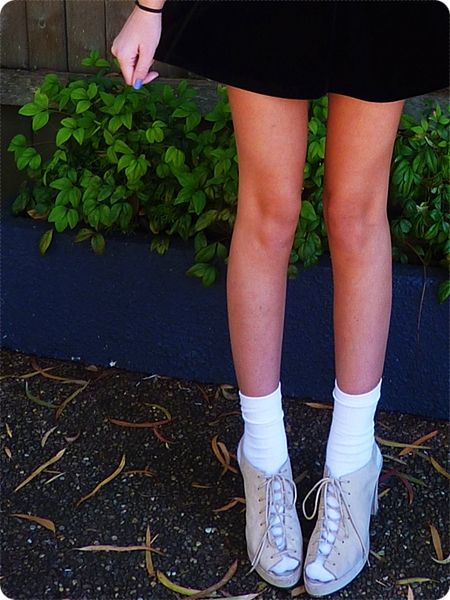 wearing: Blouse- opshop, velvet mini- opshop, pendant - vintage, socks - BigW and heels - opshops.
These lace up heels are so great to wear with socks and I really like the beige colour. I picked these up at an opshop but I've actually had them for a while and haven't worn them yet. I don't know why..?
Today i made some yummy chocolate pastries (see below) and they were so easy!
All you need is chocolate ( i used dark chili chocolate), some nuts (i used walnuts), cinnamon and puff pastry.
Chop up your nuts and chocolate and place some on your strips of pastry with a sprinkle of cinnamon before closing them up and putting them in the oven (on 200 degrees C) for 12 mins. And that's it! Some yummy pastries for you and your loved ones (or just you if you have a sweet tooth).

And yes i know i said 'chop up your nuts'. I had a giggle when i re-read it, just cause I'm immature sometimes.
Be sure to check back soon because in the next couple of days I'll be posting this weeks Vintage pieces and a Q&A with two girls i bet you've seen before!
P.S thanks to everyone who leaves lovely lovely comments and also ones that make me laugh or just ones i can relate to =) Your all so fun!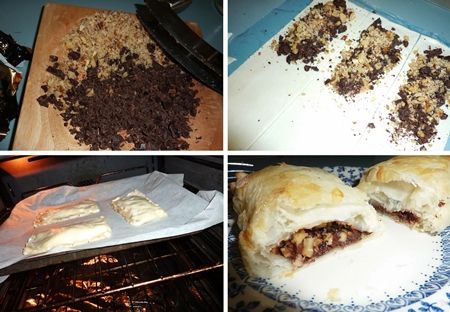 Good Night.
emma