Today was yet again quite warm so i decided to put on my lady pants! Very comfy and quite cool in the warm weather. I also made this necklace. I bought these cute vintage stamp stickers from the $2 store and thought I'd make them into little pins and a necklace. This one was a practise on cardboard but it turned out quite well.
So tonight everyone who entered the giveaway got their names put in my fluffy hat for me to draw a winner.
Congrats to Stace from Melbourne who's blog is Tee & Fame. Hope you love your lovely new rug from the amazing people at Buyster Rugs!
I will be having a new giveaway in the next couple of weeks so stay tuned everyone!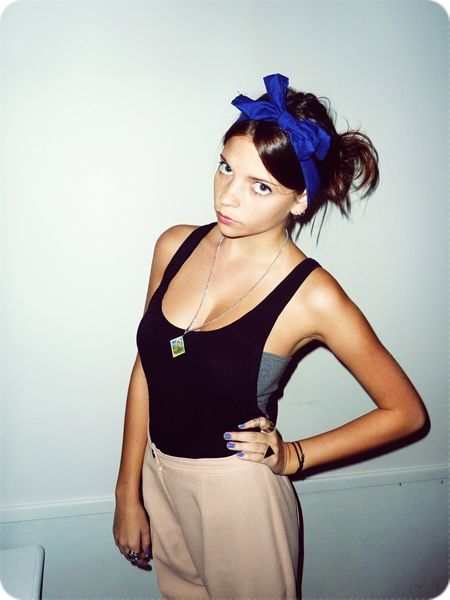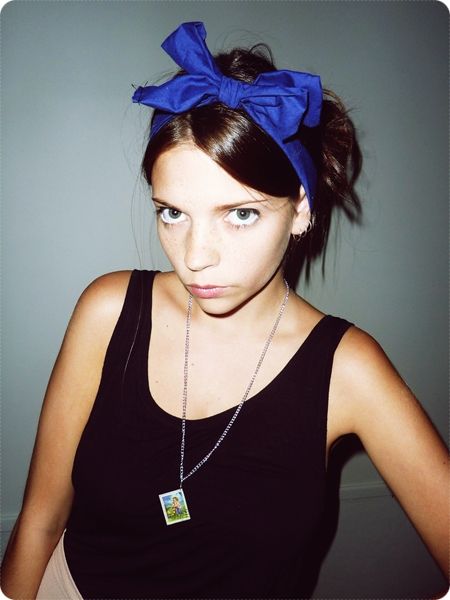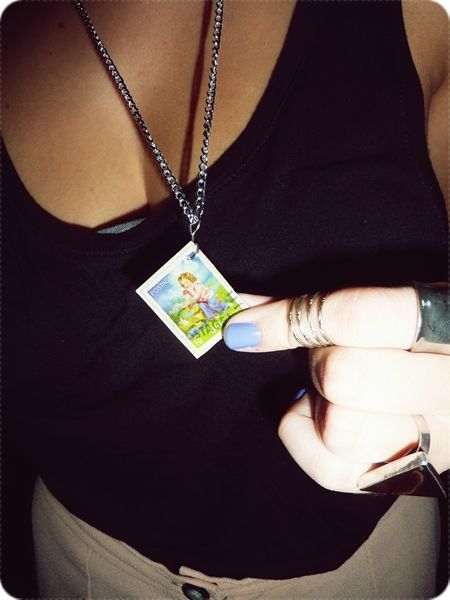 What i wore today: Vintage pants - Le Secret, Singlet- Sportsgirl, selfmade necklace, vintage sunnies, selfmade bow and vintage suede shoes(not pictured)