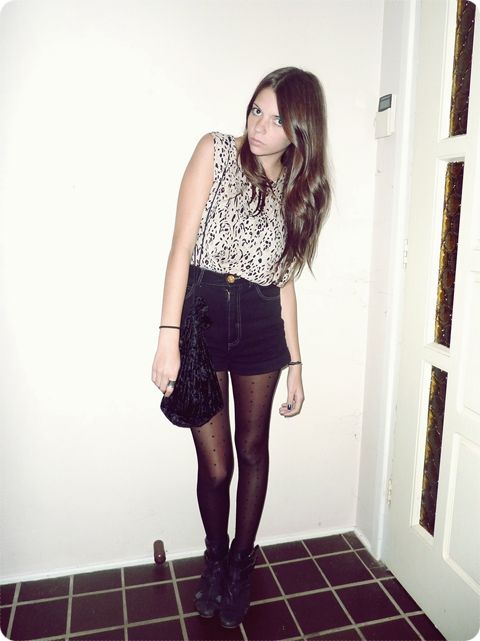 wearing: jungle singlet- vintage, shorts (wow i am wearing these to death)- lucky 13, spotty tights - ebay, favourite boots (also worn to death) and velvet pull string bag - vintage.
Wore my jungle print singlet as a final farewell the other night out with friends as i have decided to sell it this week.
I like wearing it with black shorts or skirts and my red lipstick. I am loving my new red lipstick (mentioned a couple posts ago) but haven't posted any outfits when i wearing it. Hmm, i will soon (hopefully).
I'm glad you guys liked my interview with Sara&laura! (below)
I always loved reading their posts. I'm sure we'll see them again someday and it will probably be within the pages of some sort of foreign edgy magazine.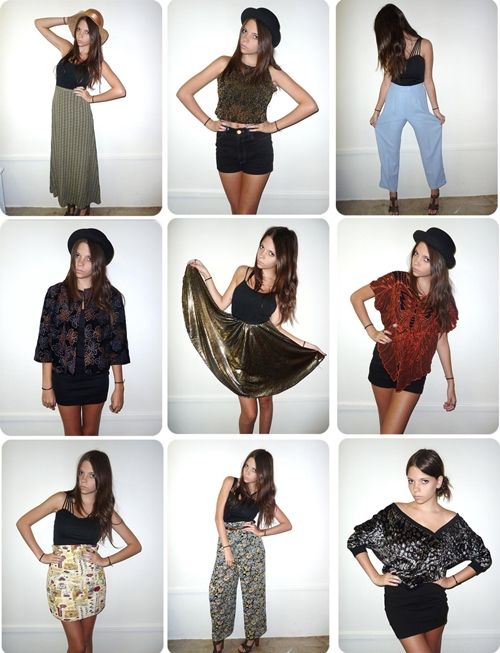 sportsgirl long skirt, cropped floral tank, pastel blue lady pants

velvet floral blazer, gold dancing skirt, butterfly blouse

Lisa Ho high skirt, Floral Lady Pants and velvet leopard sweater top

love emma