oh i remember! Because I'm a fool who forgets to take care of herself. And also because i finished my book last night and haven't bought the next one yet so instead of a little read before bed i get distracted by blogspot.
I feel like a stress ball.
Let me explain... When people are stressed they pick up this squishy ball (known as a stress ball) and squeeze the living daylights out of them to relieve stress. But where does all the stress go i wonder? It is transferred right into the core of the stress ball you say?

Well yes, i feel like a stress ball. I think i need a stress ball.. and someone to slap me across the face so i cease this pointless rambling.
Stress balls are a gimmick anyway.
The weekend is now here though i don't know what to do with it (and its a long/3 day/holiday weekend too).
(Oh yeah, by the way heres an outfit. I wore this the other day whilst working and running around for the spindizzyfallvintage store. I really liked this outfit actually, real comfy. Got in on the splash of cobalt blue trend for the day - full piece-vintage, leather bag from colarado and favourite boots)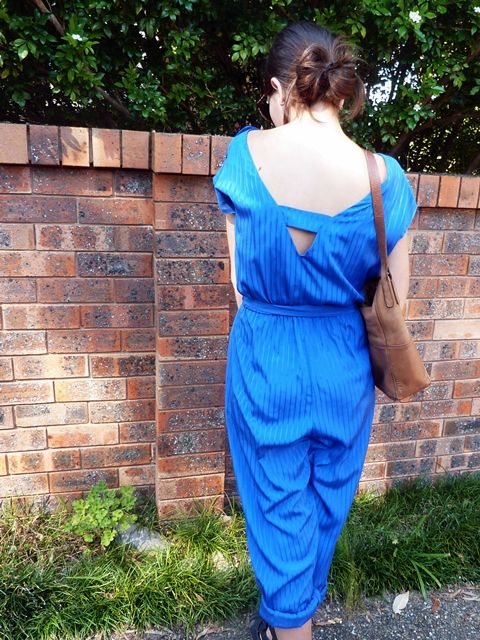 ps. sorry for being sour