wearing: vintage blouse, long cardi - dotti, vintage velvet mini, spotty tights - ebay, stone necklace - present, black back pack - vintage and vintage boots!
Saw these vintage italian lace ups and picked them up just in the nick of time! Some lady came up behind me and asked if they were my size and if not to 'hand 'em over!'
'Yes, my size! haha bye'

They were a half size big but hey thats what socks are for! I wasn't going to give up such a great find over half a size!
They went great with what i was wearing and matched the wooden buttons on my cardi. So i swapped my black (now almost dead) boots for my new vintage italians! Plus they have a heel and lace up tight around the ankles with extra long laces. Sorry to be bragging but i'm just smitten.
Ahh ..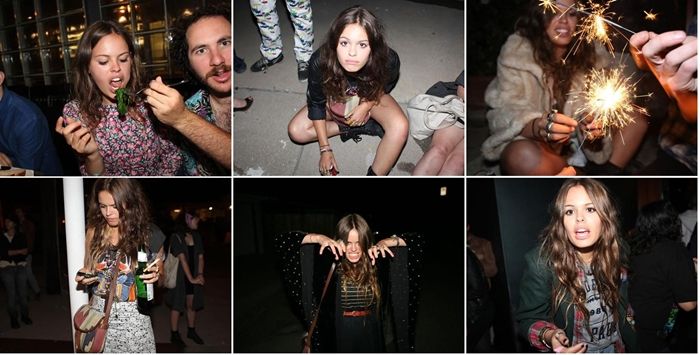 Atlanta de Cadenet via cobrasnake
emma