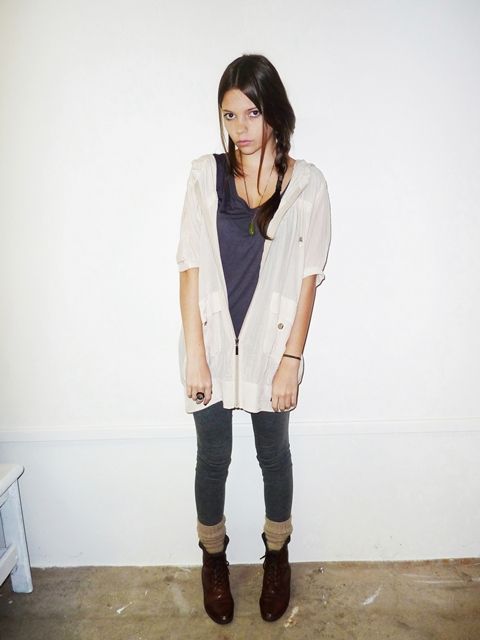 wearing: tee - american apparel, leggings - mink pink, socks- dad's woolies, boots- vintage, cape - azuki, bag - vintage, necklace - vintage, bec& bridge tote and the button rings is another DIY design by me!
Well if your from sydney/melbourne or there abouts you would have also noticed the cold today!
Frankly i think a lovely sunny but crisp cold day is a little bit of the worlds natural magic.

I'm a big fan of nature and one of my life dreams is to travel very very far north to see the northern lights.
So i dressed to keep warm today and took on a bit of a comfy 'models off duty' look.
When i buy stock for my vintage store i have to carry it around all day so i stole this bec and bridge tote off my sister which is great cause its huge!
Also i've realised i've been doing a lot of jewellery in my reviews and would like to do more clothing designs aswell. So if you have any suggestions on fresh new designs/designers for winter let me know. Or maybe you have an etsy or ebay store of your own and would like me to review something? email me lover! -
emmlucey@hotmail.com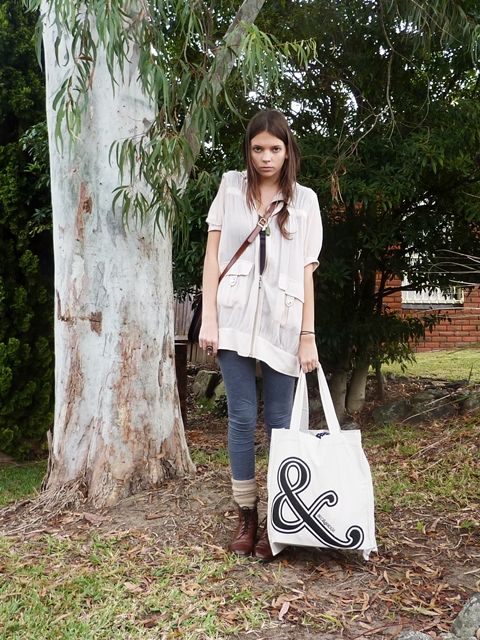 emma