I have recently converted to wearing gold jewellery over silver. Me! The person who has been wearing silver over gold all her life! Recently I've been leaning towards gold because I feel a classic style breeze in the air. Frankly I think it's the next step the fashion world is taking after the boom of oversized silver armour rings covering our entire hands over the past year.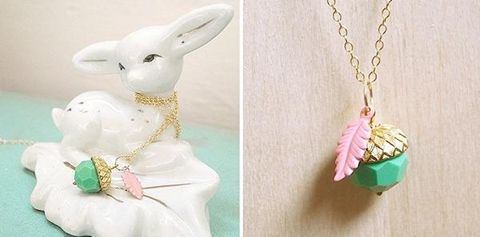 Or maybe it's my love for this piece that has swayed me. But who wouldn't come over to the gold side for this darling! Not to mention the stone is the 'colour of the season' (mint green, ofcourse).

Oh and did I mention... it's an acorn! Charming!



Item type: Jewellery - necklace
Material: Vintage Swarovski, brass parts, goldfill chain, findings and hook clasp.
Colour: Gold chain and cap. Pastel pink leaf charm and the hero of the piece is the mint green Swarovski crystal stone acorn.
Feeling when wearing: Delicate and dainty.
Best climate: oh any =)
Looks great with: A lovely Alexa Chung style blouse. Its also is a great piece to slightly soften a dark grungy look
Tips: Treat like it was a baby, it's almost as precious as one! Though you don't have to worry about your precious item from Lazy Jane as it travels to your doorstep as every piece is beautifully packaged (see cute 'Lazy Jane' jewellery box below).
Price: $32. Prices on Lazy Jane range from $3.50 to $60
Store: http://shop.lzyjn.com/products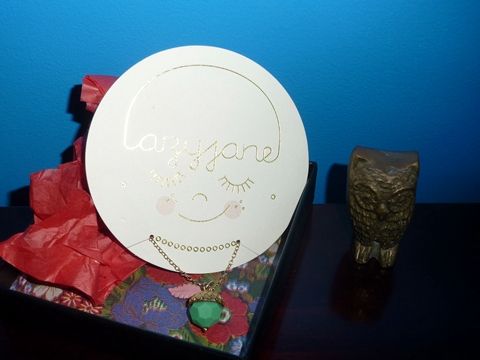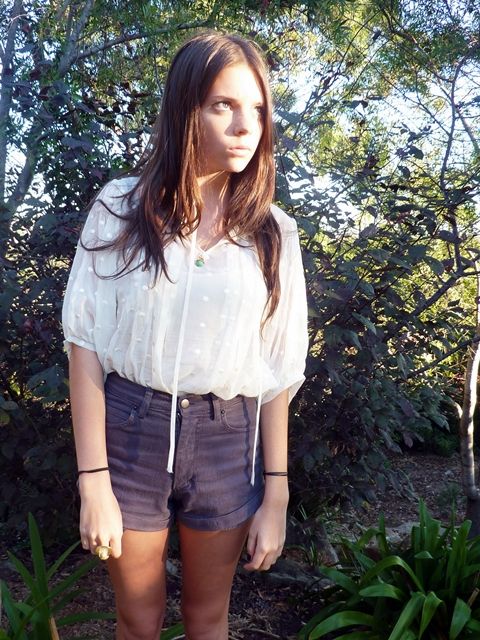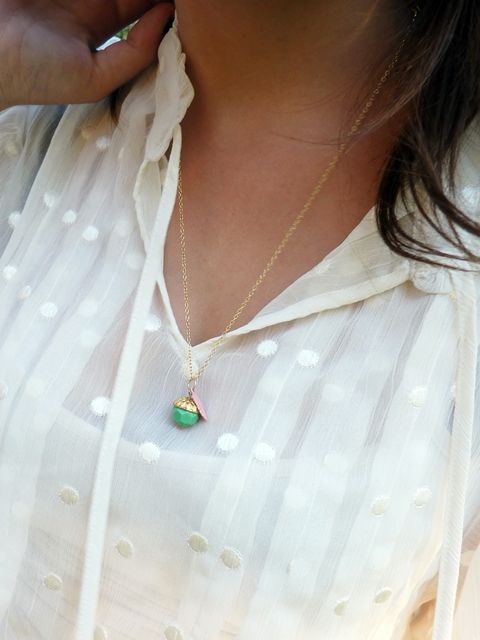 On this occasion i wore my Lazy Jane Acorn with my new cream puffy blouse - opshop, nude singlet - American Apparel and high waisted shorts - cassette society. I also wore my new DIY button ring i made myself which compliments my acorn necklace and makes the jewellery more of a feature of the outfit and helps it stand out.
What do you think?
emma