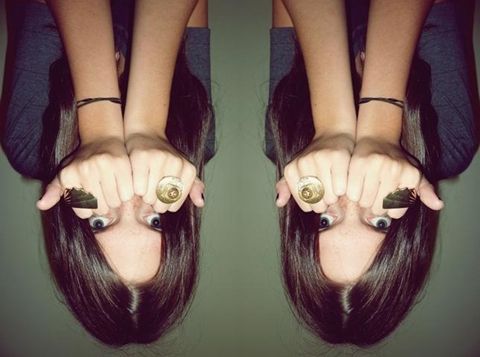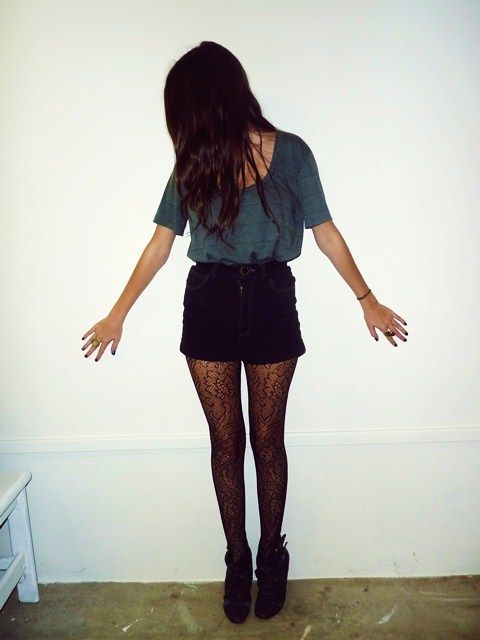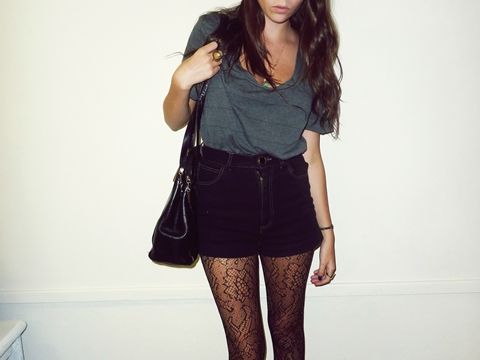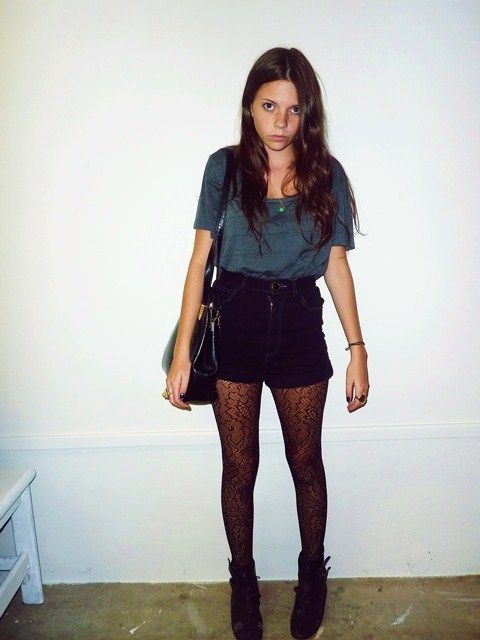 wearing: tee-sportsgirl, lucky 13 shorts, bag - vintage, acorn necklace - lazy jane and tights - falke.
and yes i am floating in that second photo. I'm magic

I wore this shopping last week. I was feeling sort of off (You might say 'rebellious') last week, due to minor - not so minor events, so my outfit kind of followed. Messy hair, dark clothes, chipped nails and ripped stockings (I'd never intentionally rip my dear falke stockings but you get the gist). But who doesn't love a bit of grunge now and then?
As you know (if you have read the last post) I'm into gold jewellery lately so these rings are my new "gold" editions (and kind of the first - all my other gold rings are a bit primary school).
The round one is my handmade button ring i made from 3 vintage buttons. I ordered some ring bases off etsy and just glued them straight on with a hot glue gun.
And the second one (the fan/wing looking one) was only $10! I love it.
And of course I'm addicted to the acorn necklace from lazy jane (reviewed below).
Hope you all had great weekends!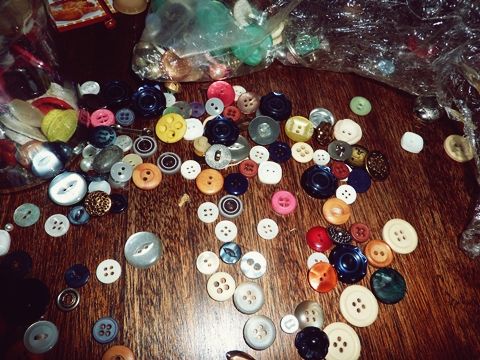 emma