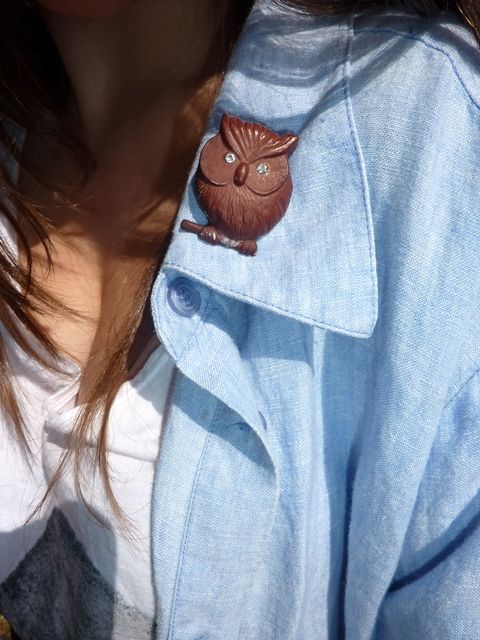 wearing: singlet-cassette society, shorts-lucky 13, linen shirt-vintage, back pack-vintage, broach-vintage and flats vintage.
I'm back! I had a great relaxing weekend and am now ready to tackle the week!
This is what i wore today running around posting items and buying new stock. I found these tan leather flats on my way down south in a tiny little opshop (they were a dollar!).
I finally got to wear my adorable wooden owl broach my mum bought me once on a trip she went on.
I also picked up this weeks 'Grazia' because I'm in it! (Yay)
Here i am down the bottom on the 'your space' section and it also features this blog. So to anyone who has read Grazia and is visiting me now "Hello, very nice to meet you"
Thanks to all my followers for the amazing support!
(i'll be replying to all your comments left over the weekend soon!)