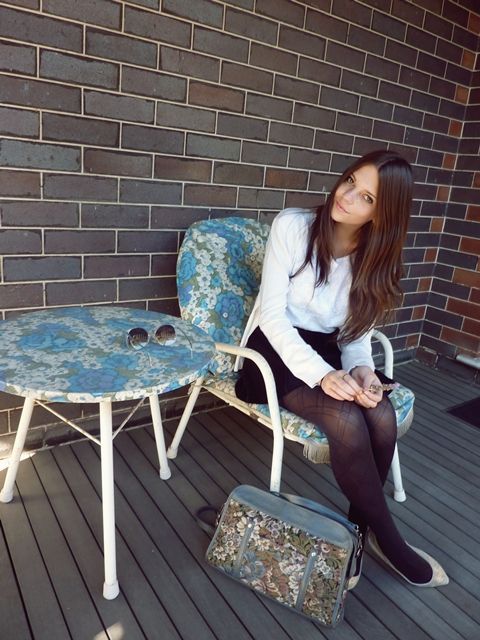 Today my family gathered at my dear grandma's house for a mother's days breakfast and morning tea.
I adore my grandma's house. It has a lovely painted fence that matches the house and has lots of flowers and vines surrounding it.
It also has little fireplaces with the original vintage tiles and these amazing oval windows on the bedroom walls.
Not to mention the ceilings and the cool lights that turn on and off when you pull a long string attached to the ceiling in the corner.
There was a chill in the air but the sun was quite hot on our skin whilst we sat in the backyard eating and talking.

Happy Mother's Day.
p.s- Don't forget to enter the new
GIVEAWAY
to win an custom made 'spin' pendant from d_luxe!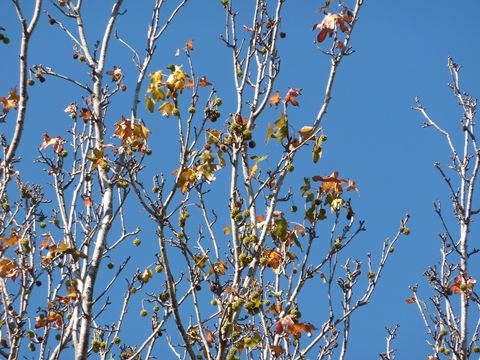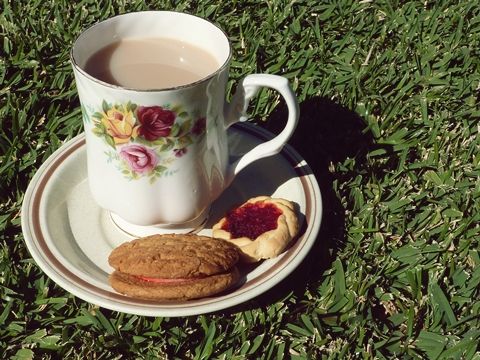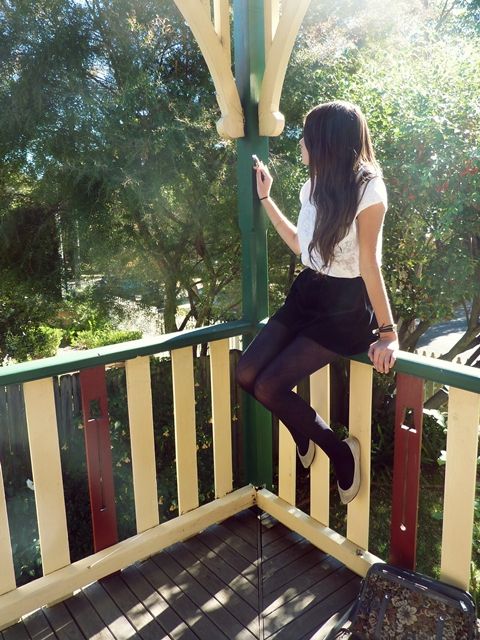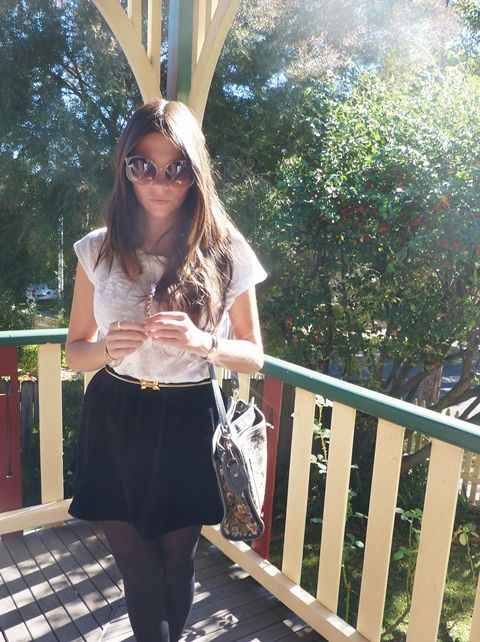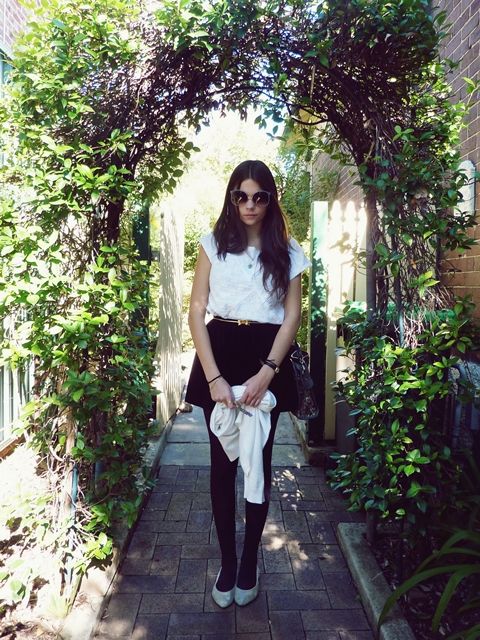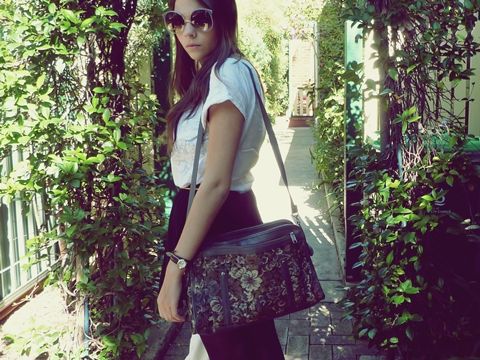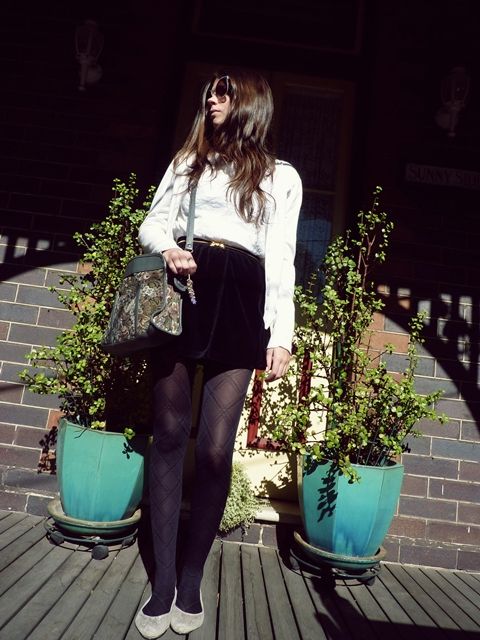 wearing: cardi- opshoped, Lace Tee - vintage (was once a dress!), vintage velvet skirt, stockings courtesy of razzamatazz, necklace - lazy jane, vintage belt and vintage bag.

emma