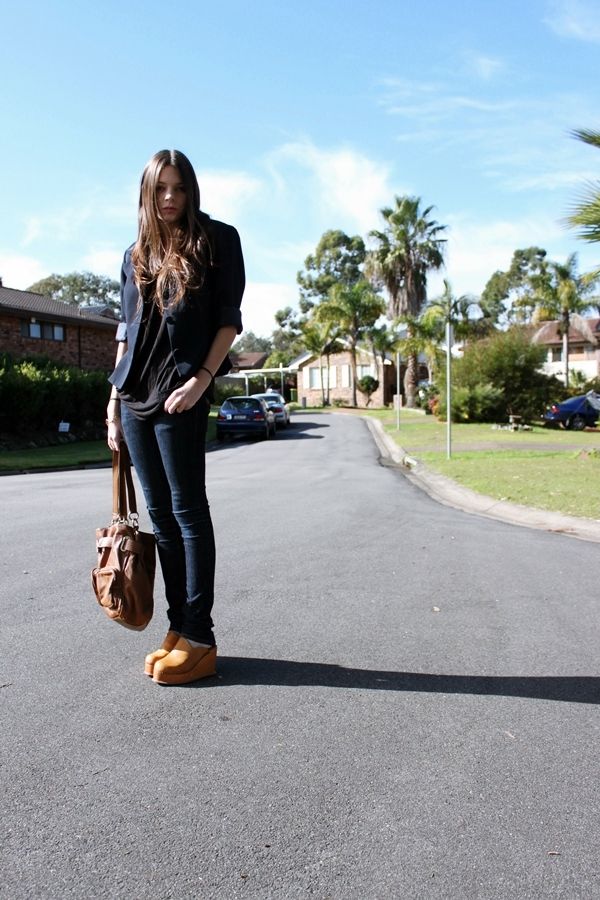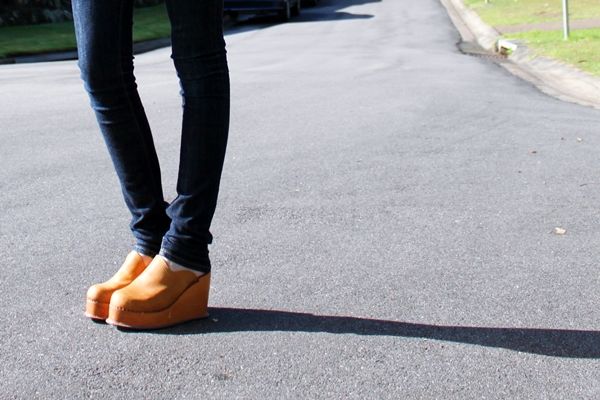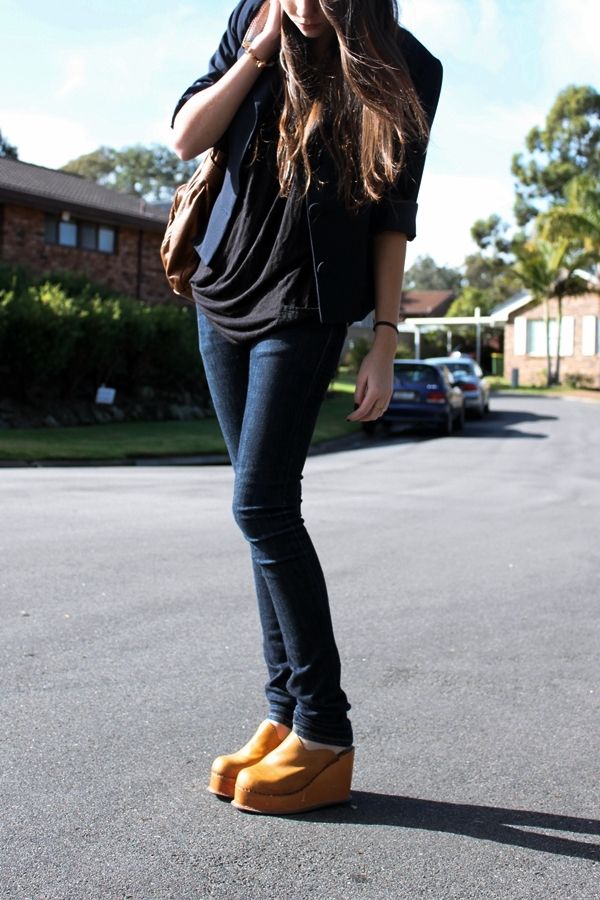 Today i wore: Vintage blazer, Tee - sportsgirl, jeans - nudies, vintage pendant and bracelet, vintage clogs and leather bag from colarado.

Tomorrow I saying goodbye to everything and everyone and going to indonesia.
I am excited to go but there is so much i will miss here at home (some minor some major). I'll say goodbye to a comfortable bed, familiar faces, morning earl grey teas, constant internet, my iphone, my jeans and blazers, my vintage store, my dear puppy and mostly upsetting goodbye to Luke (who I'll not see for a month now, hmmm).

Although I'll be saying hello to a lot of new things (some exciting some not!) such as going out for lunch and dinner everyday, shopping shopping shopping, living out of a suitcase for 3 weeks, a new tan, a loss of money, some exciting little adventures (will let you in on the plans when they come around!), relaxation, planes rides (personal phobia!), animals everywhere and the amazing, busy and culture overload of a place that is the little island of Bali.


Let me tell you now that i will definitely be posting as much as i can when I'm over there and by that I mean at least every second day (hopefully). I'm just excited to show off this place i love and show everyone at home what I'm getting up to. So stay tunned dears!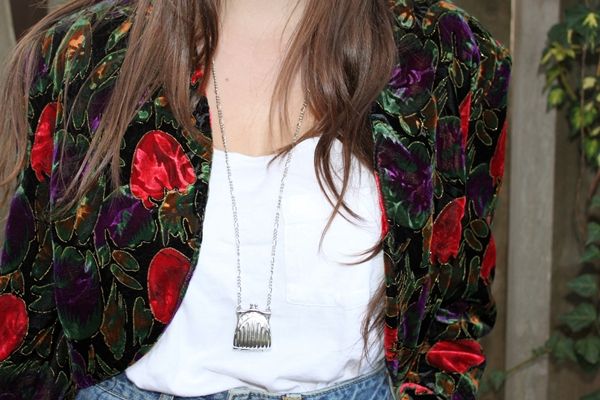 I wore this lovely blazer yesterday shopping. I've had it for at least a year and have been waiting for a special time to wear it but i just thought ' what the hell! Now or never!' and I got some lovely compliments on it.
Also adore this lovely purse locket i got from sportsgirl.
emma