Here are my answers to the questions from my lovely readers (aka You!)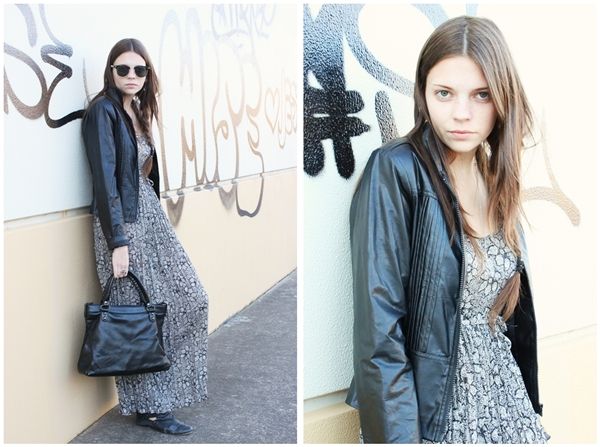 This is what I wore today out and about. Found this dress whilst cleaning up. Love finding treasure in my room.
wearing: dress – vintage, jacket – vintage, assorted jewellery and boots from rubi.


Where do you find your inspiration?
When I first started blogging I would always take inspiration for outfits from fellow fashion bloggers. I get a lot of inspiration from just finding an amazing vintage piece and will always think what it would look best with. I also love past vintage fashion eras and at the moment I'm crazy for anything 60s-70s inspired. I recently saw a documentary on the stones and I love what the stones wives and girlfriends wore in the 70s. So casual but still lots of sex appeal.

What website do you find most of your photos??
I mostly use all my own photos on my blog but I love sites like facehunter and the cobrasnake.

Why did you start your blog?
I first started my blog to show my vintage pieces and items from my eBay vintage store 'Spin Dizzy Fall' but it quickly became a place to share what I like to wear everyday and I love doing interviews and reviews

Have you done a blogger meet up?
Yes, Me and Brooke from re:new met when she had a stall at the Newtown markets and we have met up a few times since =)



A lot of you ask me about the cool stores/vintage shopping and restaurants in Sydney and where I like to shop.
Since I don't live in the city (I live a little south of the city along the beach) I don't know all the spots but you can't go past Crown street. Surrey hills and Glebe is always fun to go exploring. King street in Newtown is also a good place to shop for vintage and nice little cafes. Oh and Paddington is nice for more expensive brands and they have a great markets.

Are you at university right now?
Currently not at university. I really want to but I haven't decided what I want to do for the rest of my life yet.

What are you planning to/what would you like to study?
If I went to uni I would love to study art, art history or history. However careers in these subjects are very limited and I think I'd get bored of working at a gallery or something. That's why I love fashion because it is ALWAYS changing. Who knows I might even end up in fashion? I would also love to work at a magazine.

Do you use a film camera?
For my blog most of my photos are from my (new!) canon eos 500d. I do have a vintage Minolta and a small vintage Olympus Trip which I love to use! Film is so magical and sometimes I wish we all still used film (bit hard to keep a blog going with film though) Also have two polaroids but no film and I'm not fighting on eBay for it.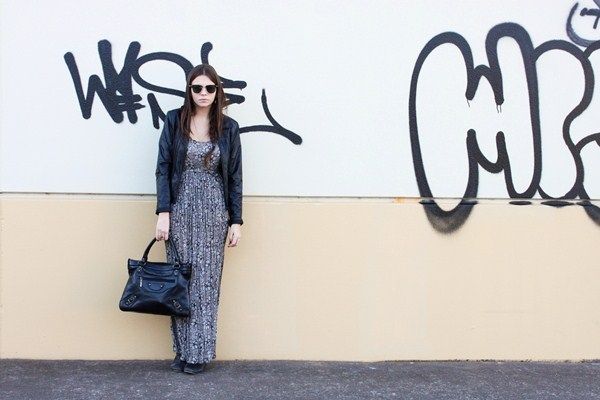 What do you think about tattoos?
Fine line between a good tattoo and a bad tattoo. I have always wanted one but over the past 4 years I've realised I don't think I could love one tattoo design at every point in my life. I've change my mind every year. One day I might just get one spontaneously. I'll keep my options open for now

Do you have a boyfriend :)?
I do indeed

How did you meet him?
Luke and I actually met in school (I know, embarrassing? It gets worse) In primary school. We only actually got together in the last year of High School though.

What do you do to your hair? What products do you use?
A lot of you ask about my hair. I've never coloured my hair and Its naturally straight and has a bit of a wave. I never really straighten it so it doesn't get too damaged.
I never really use any products but sometimes I like to use a salt spray to tease my hair or twirl the ends. I also like to wear my hair in a braid overnight sometimes but other than that I don't do much.
I don't over-wash my hair either. Only about 2-3 times a week.

Today I bought this scarf and it really got me in the mood for my tropical holiday next week =) Love it!

emma