Back to winter outfits!
The past week has been a mixture of structured looks and cozy comfy outfits (mostly the comfy ones but I have actually enjoyed rugging up to go out!)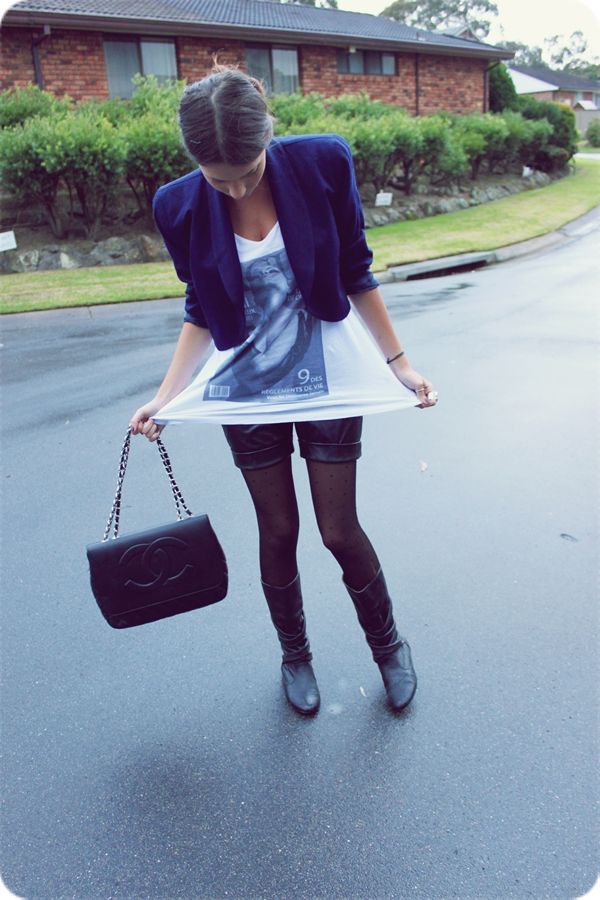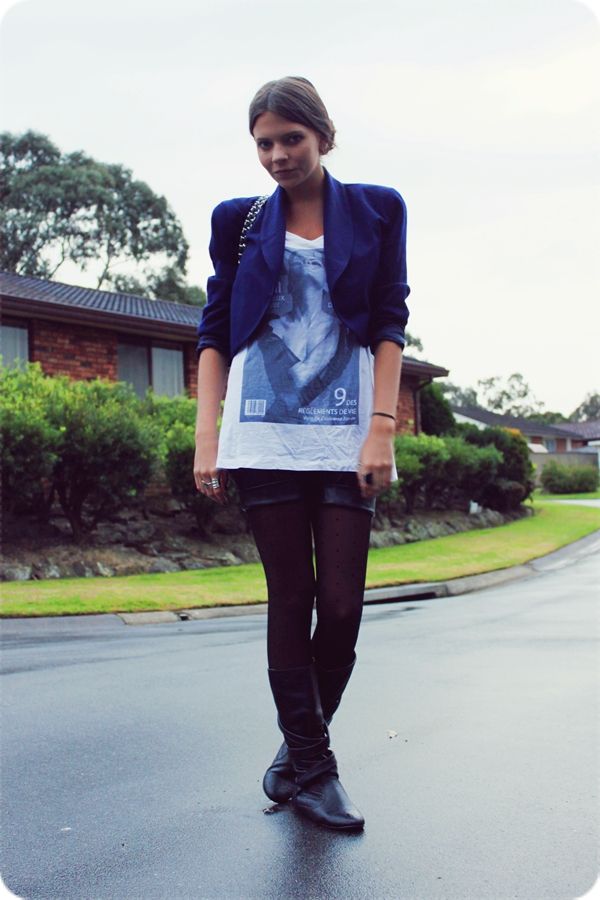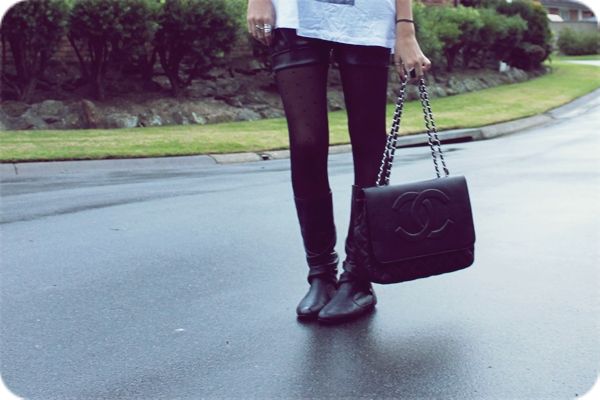 wearing: vintage blazer, vouge tee - cotton on, vintage DIY leather shorts, spotty tights - ebay, vintage boots.
So odd to be back in the cold but I liked the chance to wear my leather shorts, jeans, blazers and this amazing sheepskin coat!
I picked this up when I got back and went on a little thrifting trip before getting tea with a friend. I ended up switching my cardigan with this baby!
The bad thing about wearing gloves is that your rings get in the way! =)
oh and don't forget to enter my giveaway in the last post!
emma