WOOOOOOOOOO
for we are now in KUTA, bali!
Kuta is the most popular and most busy busy busy part of bali.
I have one week left of my holiday and all of it will be spent here in kuta.
Its actually raining right now (its 10:12 at night on a sunday so it doesn't really matter) but i can still hear a whole load of fire crackers going off just a street away and the swell at the beach must be huge cause its LOUD!
Below is a couple photos from our last night in Ubud and our day trip to ULUWATU (the famour surfing spot)!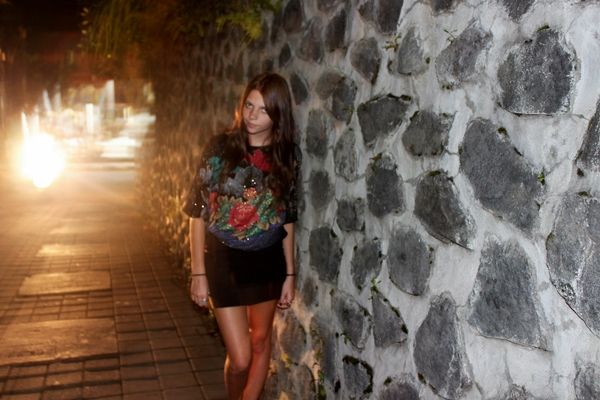 Cobblestone
wearing: vintage dove top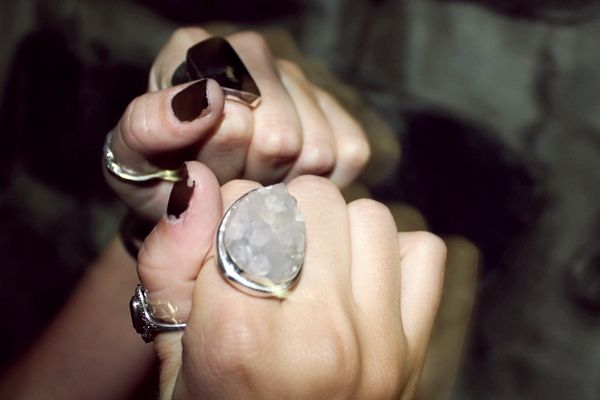 My newest ring to my collection! I couldn't believe my eyes when i stumbled upon this at the ubud markets. My dream ring come true! Raw crystals surrounded by "silver".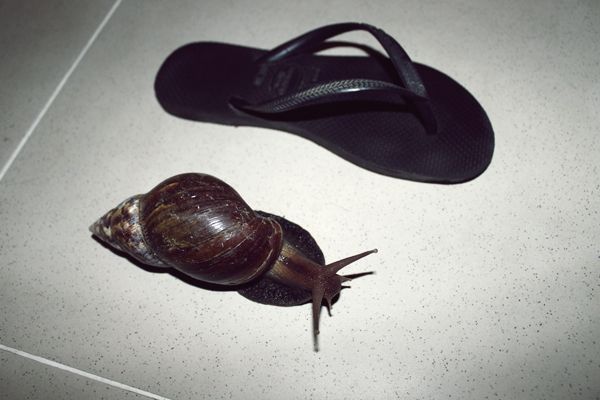 Huge mother of a snail in Ubud
SNACKS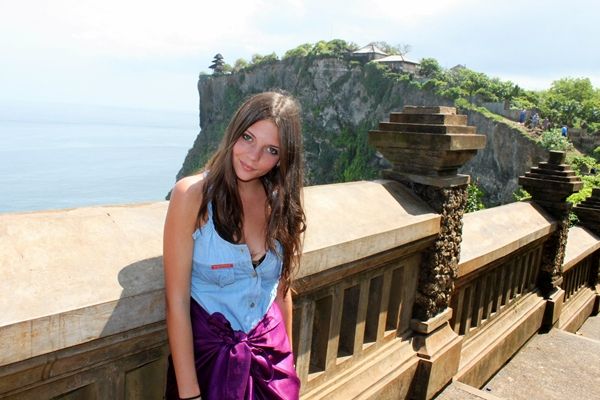 Uluwatu Temple.
Wearing: my new (vintage) denim cut off dress and temple sarong (everyone must wear pants or a sarong/long dress in the temple at uluwatu)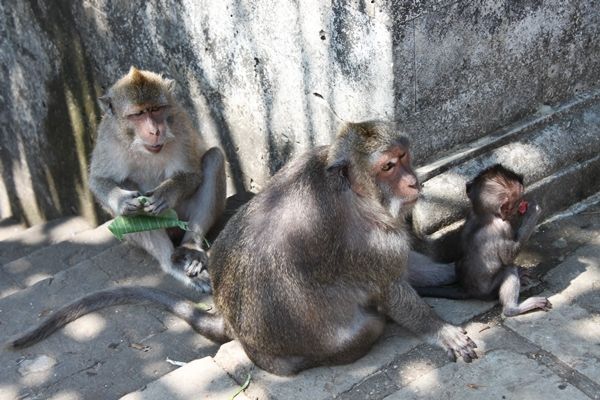 Monkey Family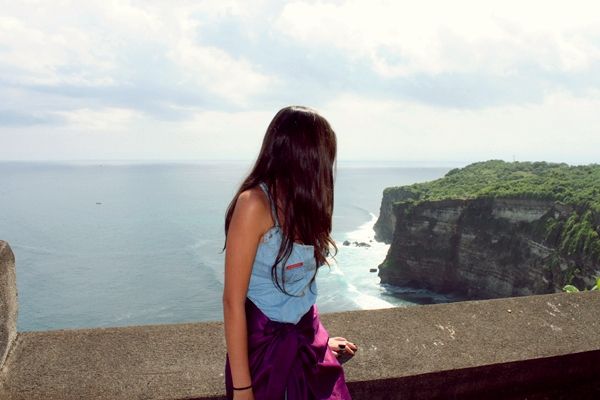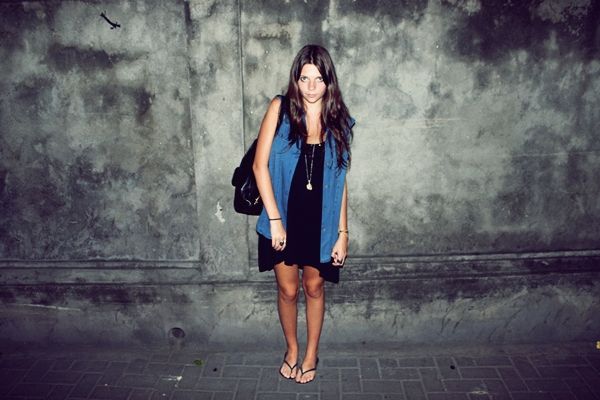 Finally in KUTA! (poppies lane 2)
wearing: studded dress - tightrope, vintage witchery vest, stone pendant - sanur bali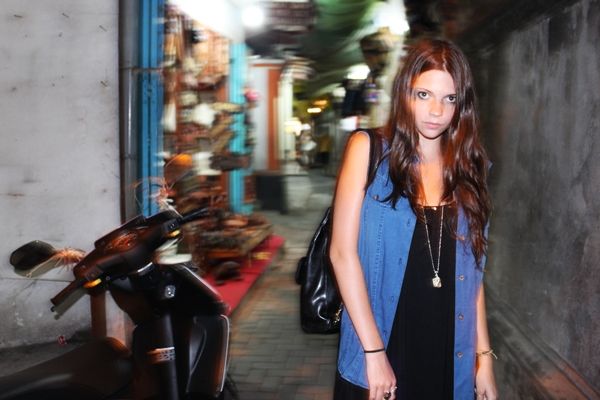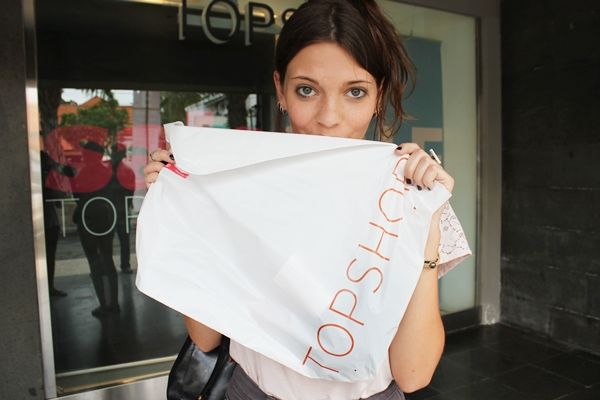 Today me and alyse went on a little one off 'touristy' shopping trip visiting the big malls in the Kuta area.
Me in front of TOPSHOP!
wearing: Lace dress as top - cotton on, shorts - cassette society, purse locket - sportsgir
l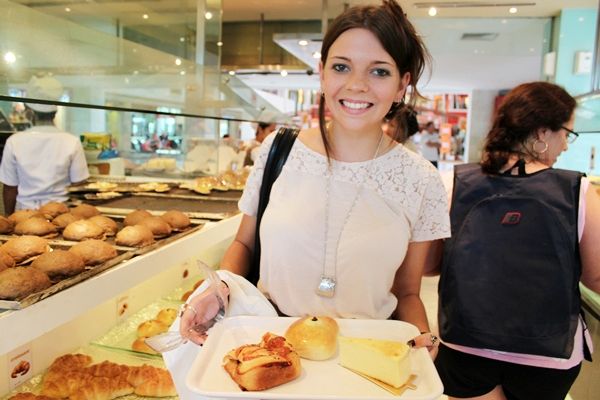 At our favourite bakery! YUM. We bought a pizza roll, cheesecake and a yummy roll that explodes with liquid chocolate when you bite it!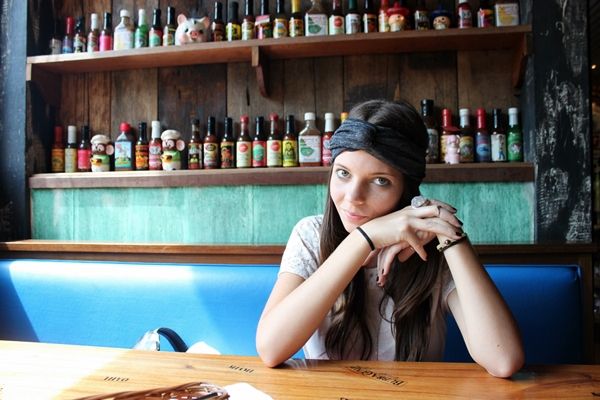 At Bubba Gumps Restaurant (Overly dedicated to the movie Forest Gump - quotes everywhere and the movie playing non stop. One of our only tourist-like loves!)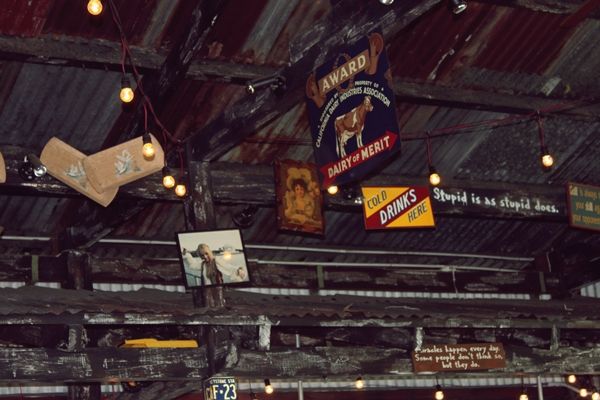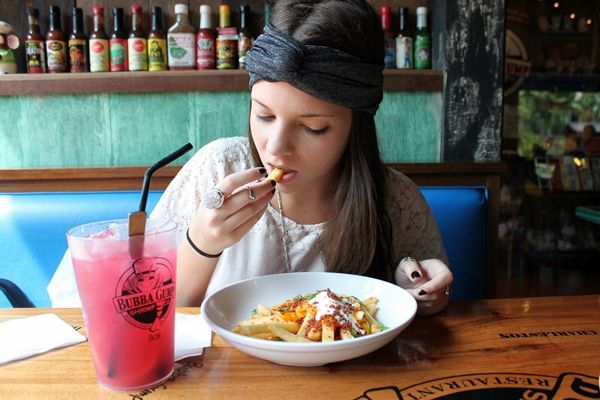 The reason why we go to Bubba Gumps... All American Cheesy Fries! YUMMMMmmmm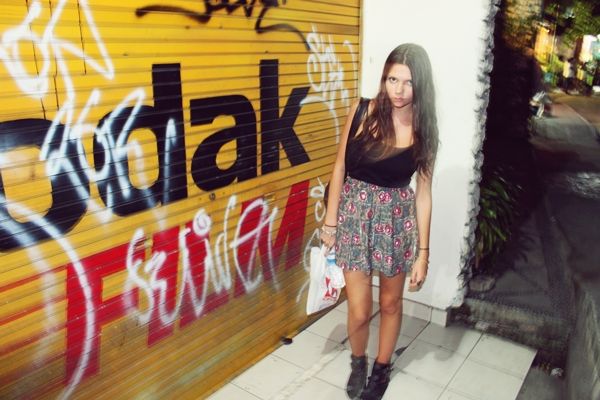 wearing: bonds singlet, vintage mini skirt and favourite boots from rubi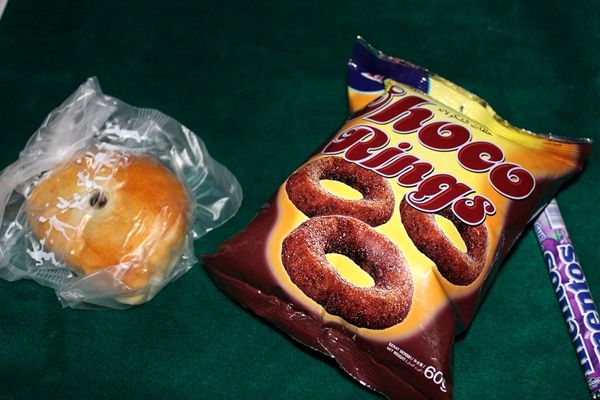 Even more snacks.
Yummy chocolate rings!
hmmm all i do is eat! hahaha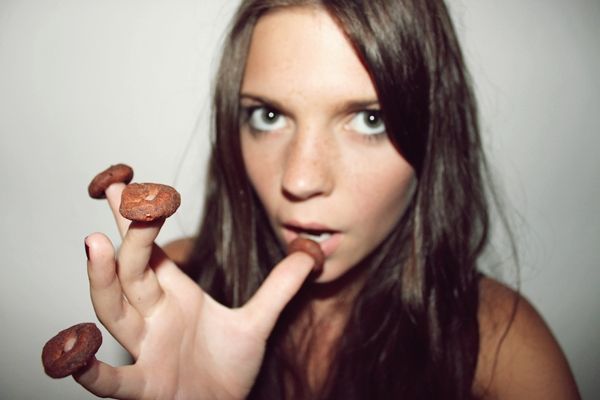 It is pouring rain now!
I will go to bed now and hopefully it will be nice and sunny again in the morning to go to the beach!
Good Night!
emma