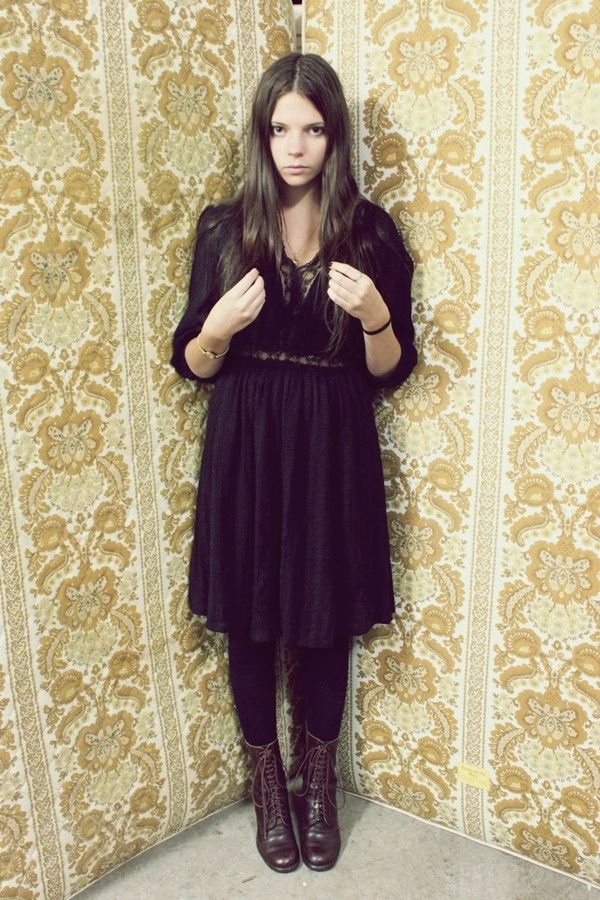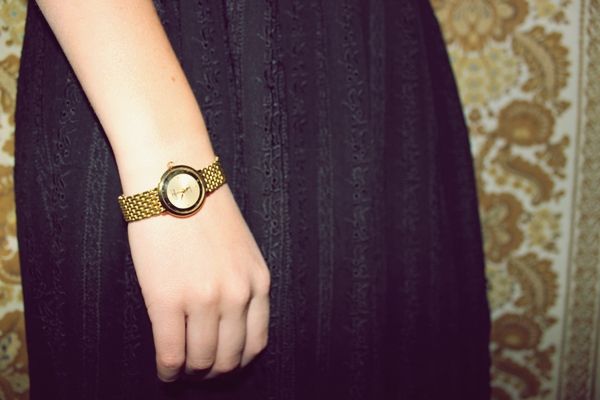 wearing: my stevie dress - thrifted, vintage leather lace up boots, 'cartier' watch - bali, gold necklace - gift, sportsgirl leggings and vintage leather bag.
another post featuring my Stevie dress! I always get lovely compliments when wearing this and i love it because it's so easy to style and wear.
I almost never wear knee length dresses or skirts but this one seems to be just perfect and the lace down the front just makes it even more lovely!

below are some of my recent buys
Glass candle holder with birds (thrifted), Sydney Breakfast Tea from T2, Chocolate!, large oval ring and gold necklace with black stones and a new aromatherapy candle in 'awakening - lime & tangerine' from dusk.
emma