So here are the last photos from my splendid trip to melbourne.

Brunswick St

On the last day we woke up and walked down to flinders station. It was a sunday morning and the city was dead! It was crazy because it was already 10am and i think i saw 2 people on the streets apart from people working in the shops. (by the way melbourne your trains are confusing! we ended up doing a city circle tour by accident.)

Eventually we caught the train to camberwell (markets). It must have been a bad day at camberwell or something but I was a little disappointed. There were lots of people there but most of the stalls were pretty empty and i didn't even get anything. After about half an hour we just left and did some more shopping in the city.

Don't get me wrong I'm not dissing melbourne (because the trip was excellent and I loved the city vibe and the amazing old buildings and arty structures) but I didn't find many shopping opportunities.
We had more fun just walking around and stopping to eat whenever we could!


Lunch at retro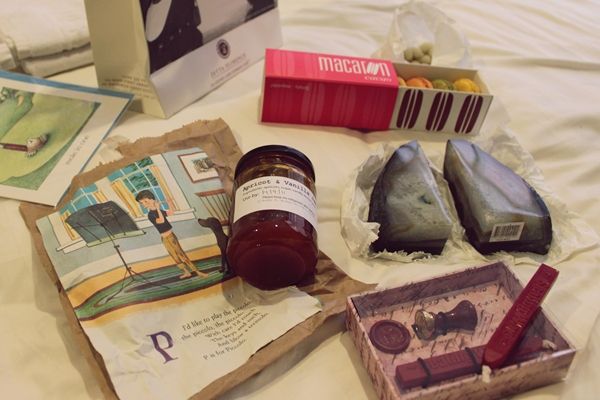 Some of our buys (jam from Meet me at mikes, stone book ends, wax seal and macaroons!)

Dinner at 'The Mill'

giant man eating cupcakes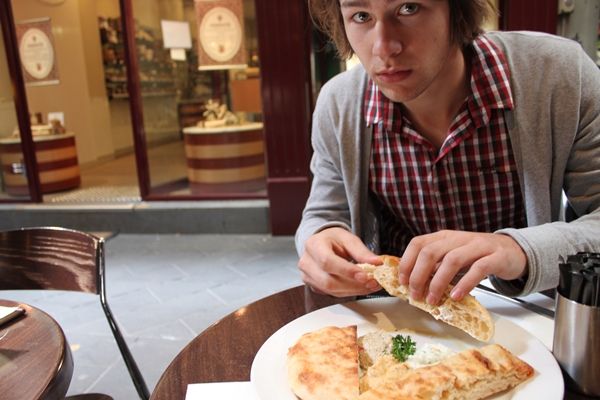 Lunch at brown sugar
I have some photos from my snow weekend away and photos from during the week to show you too. Most of them don't feature me because I've been sick and couldn't show my washed-out, bags-under-my-eyes face!
Luckily I'm getting better now because today is my birthday. Yay for me right? I'm saying goodbye to my teenage years (tear) and becoming an actual person. Or is that when you turn twenty one? Oh well
emma