I love this skirt.
This wonderful creation is by the amazing Mel.
Mel is a 16 year old aspiring fashion designer who loves to share her designs on her blog 'Peterbell & Tinkerpan'!
After I expressed my fondness of her 'Divisible Opinion Skirt' (
original seen here
) she was lovely enough to send me over my very own one of a kind design!
I really am smitten with it and I love the 'puff' design.
I had a little chat with Mel about her inspiration and love for Op-Shopping and vinyl records.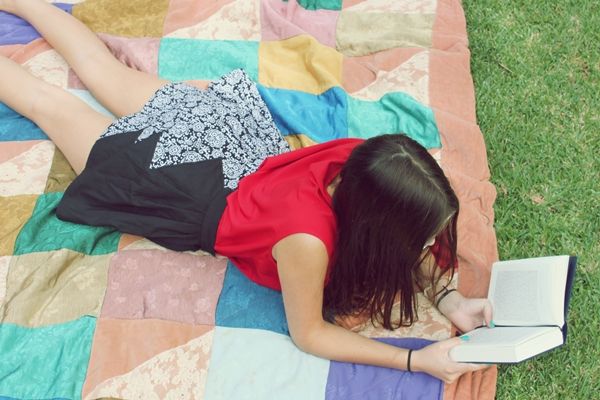 When did you decide you wanted to design clothes?
When I was 14, I started drawing out some designs when I was bored, which my friend persuaded me to make, and I just loved the whole process; the designing, the fabrics, deciding how to make thing, and adding on extra features.

How did you learn to sew?
I've been taking textiles as a subject since year 8 and I absolutely love it, it's amazing!

What do you get your inspiration from?
I'm inspired by everything and anything really, but more specifically, people and their personalities, the way they act, the things they do. I also find music so inspiring, especially when you can relate to the song/lyrics. But what actually usually happens is I have an idea, draw it out, make it, and only after I finish the garment I figure out where I got the inspiration from, it's so strange..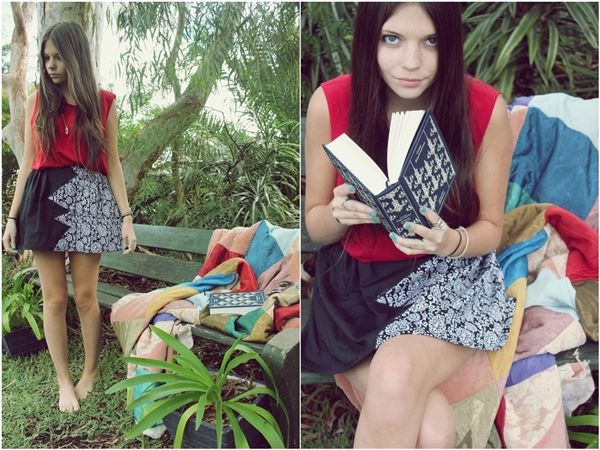 What is your favourite material to work with?
I love working with cotton, as it is so easy to use, and it can be the garment, or the base for another material. I also adore tulle, and I'm currently having an insane chiffon obsession too, it's so stunning

What's your design style?
I like to make mostly dresses, skirts and tops. I really love taking an element from a typical top, dress or skirt (like the straps, waist area, back or neckline) and changing it, making it more unconventional, then going from there to expand more on the design.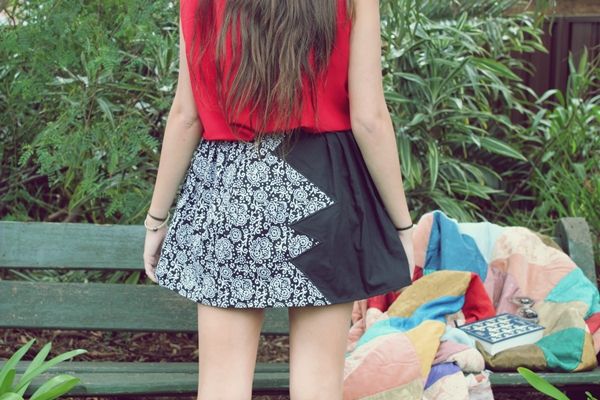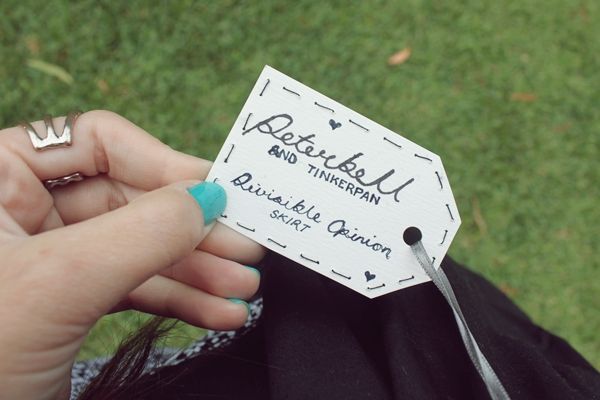 What does your future hold?
I would really, really love to go to over to the east coast (of Australia) after i finish year 12, and try to get into either FBI in Sydney, or The Whitehouse in Melbourne. My ultimate dream is to go overseas to Europe or the US (but the fashion schools and institutes there are so expensive for international students!) so fingers crossed I can get into The Whitehouse, it looks so amazing! Another option is that I could take a gap year, travel and try and get some work experience/ an internship if I can. I love cities; there are so many people, and so much inspiration around.

What are your pastime loves?
I love op-shopping and to go to markets, you can find the best stuff there, and its way cheaper, and I buy material from there too, it's amazing, I got 4 metres for $2 the other day, and all this lace from Good Sammy's! Hmm I also love collecting Vinyl Records, both old and new, its so cool how new bands are releasing on vinyl. I'm so obsessed with taking photos too!


Below are photographs taken from Mel's blog of some of her designs!
Check out her blog here
Thanks Mel!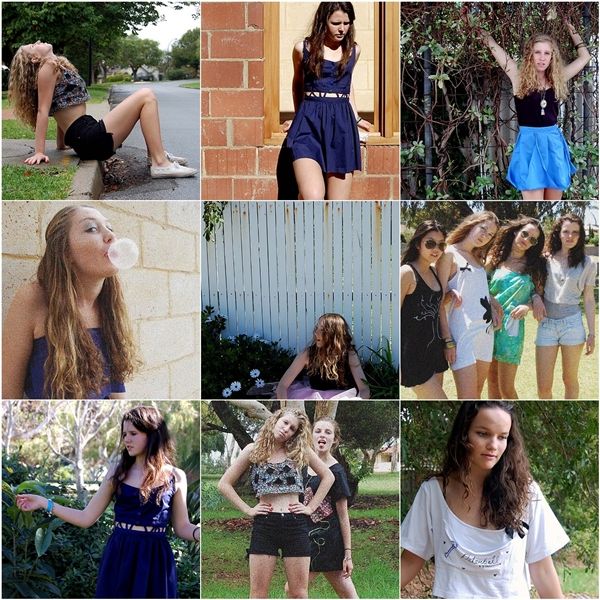 Blogger interview by Emma Lucey from Spin Dizzy Fall