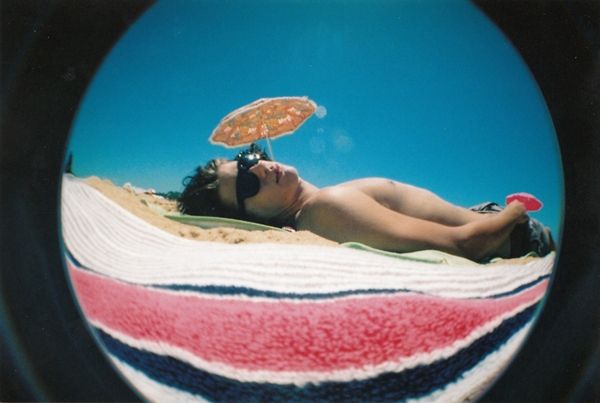 I love my fisheye film camera
Have i told you this yet?
Well yes I do. Unfortunately I only got to use half a roll of film because during New Years celebrations the film somehow came off the winding spool. Mystery.
Anyway, here are the shots I got and you may notice a couple look like Jupiter. These ones are double exposures and they are so fun when they work out!

Early saturday morning I am starting my road trip and the first stop is Forster. On Tuesday I'll be up in good ol' byron bay camping with friends. Here's hoping it doesn't rain too much (I've now been told Byron bay is actually one of the most rainy locations in NSW. True?).
I won't be back for a week or so but all you dears can keep up with me and keep in touch with me via twitter.
See you on the flip side