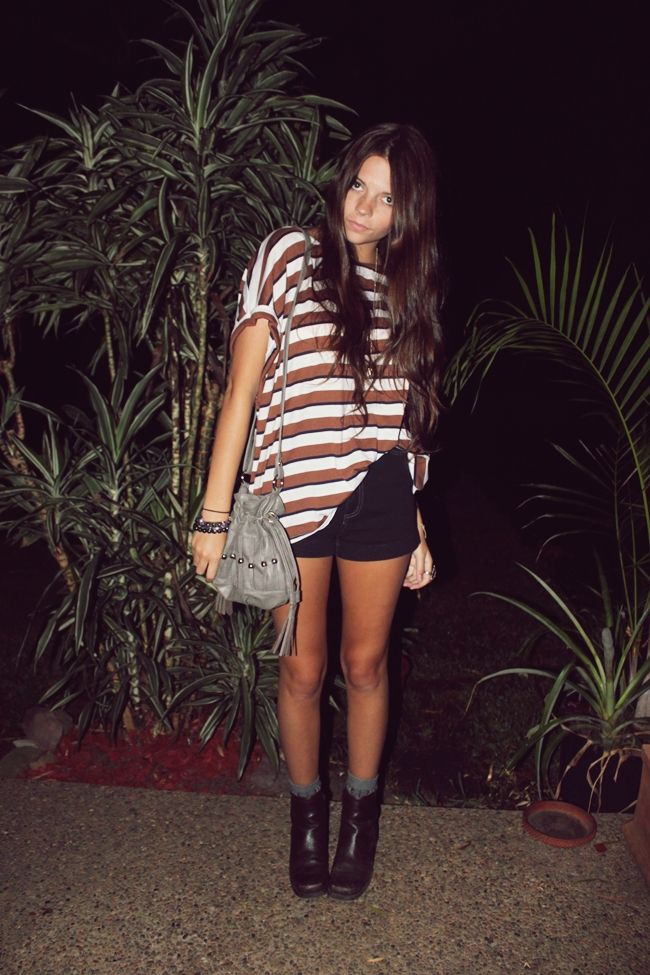 wearing: shorts - Lucky 13, Tee - cotton on, boots - vintage and old socks.


In the heat of summer 'Less is More' is an excellent rule to go by. I recently bought this oversized tee in that yummy shade of burnt orange and wore it with simple black shorts and my current favourite boots.
Summer is almost over and everything is happening! And not just in the fashion world (but isn't all the fashion week shows exciting!? NY, London, Milan, Paris!). Soon I'm starting my university course (yes, I'm going back to school!), attending a couple weddings and parties and I also have a nice group of exciting collaborations lined up for Spin Dizzy Fall.
Now I just have to sort the exciting events from the nerve-wracking ones.
emma