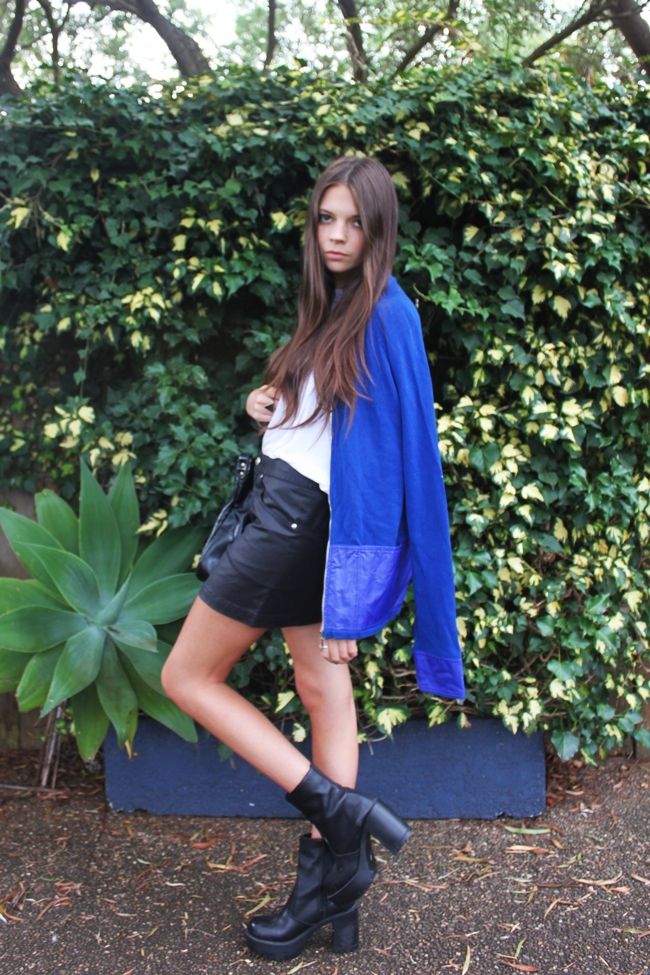 wearing: Skirt - cassette society, Pocket tee - cotton on, Blue Jacket - vintage and Boots -vintage.
I was sent this skirt from The Cassette Society. Its not as formal as leather but more fancy than a plain mini skirt which is great to dress up or down and I love the 90s grunge feel. Also check out the joint front and back pockets, genius!
I wore this out the other night when i found this bright blue jacket that was one of my first ever opshop buys. I love the contrast of basic pieces with bold colours this season. I bought a bright yellow iphone case on ebay just the other day and I can't wait till it gets here because my phone needs a makeover.
Hope your all having a nice weekend (and stay warm in the wind, Sydney!)
emma