Ever since I saw this scarf on the House Of Holland Fall11 runway I decided it needed to be my new Uni buddy for winter. The chances of me getting a hold of one of these from house of holland were pretty slim (considering I am using all my pennies to buy myself a tea a day at Uni and frankly I just wanted it now!) so I decided to make my own.
I've been posting on twitter (
here
) about my progress and I have finally finished attaching all the little squares together and just need to tie up the loose ends! Originally, I decided to make my scarf shorter (you'll notice the HOH scarf is dragging on the ground) but then I remembered that the model probably has 3 feet on me and my scarf turned out floor length in the end anyway. It actually turned out for the better because its an amazing long shawl that i can wrap myself up in like a cocoon.

If you wanted to make a multicoloured scarf or blanket this winter i suggest getting wool from op-shops. They usually come in bags which are great to get a variety of colours!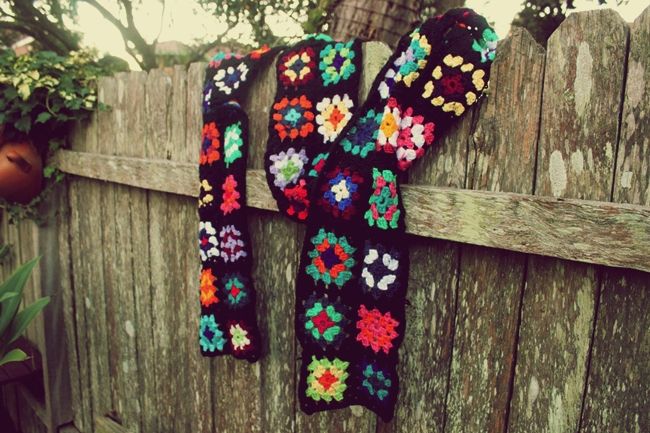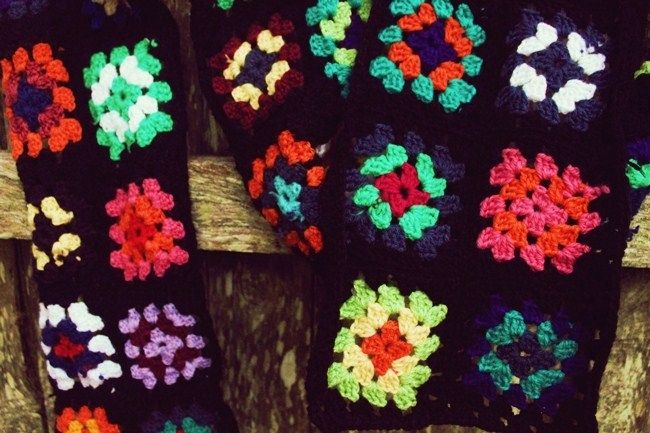 mmm snuggley
emma
p.s- hopefully i will be styling my scarf in a special post coming soon to Spin Dizzy Fall! Keep your eyes peeled