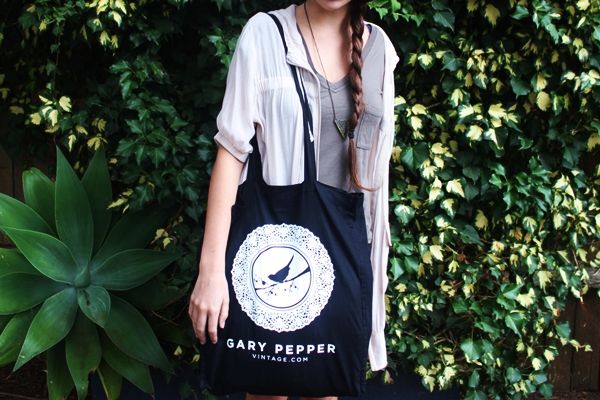 wearing: tee - sportsgirl, shorts - borrowed, over shirt - thrifted, tote -
Gary Pepper Vintage
, necklace - cotton on and bracelet - thrifted.
On monday I received this much loved tote from the one and only Nicole from Gary Pepper Vintage. Needless to say it's getting a workout at uni and thank god its not just a pretty face because my textbooks are heavy and this baby is tough!
These totes are $5 from GPV. Need I say more?
This month I'm featured in both the new issue of Alexis Magazine(Issue 2) and (one of my favourite fashion websites) the March issue of WHO WHAT WEAR - Style Stalker!
The same outfit (actually the same photo!) has been featured so luck must have been on my side the day I put on that long silk skirt.

Thanks to everyone who let me know about the features! Also 'hello!' to my new followers and new buddies on twitter! Hope your having a lovely weekend =)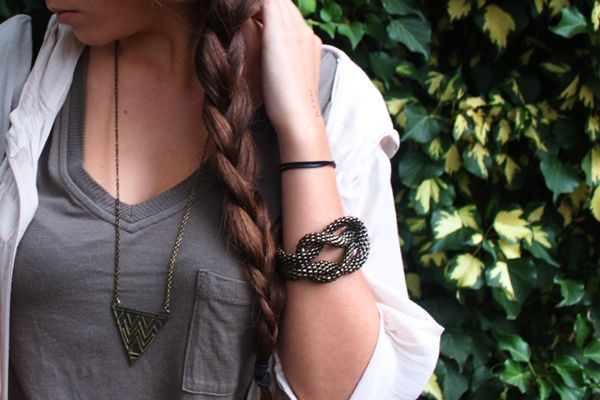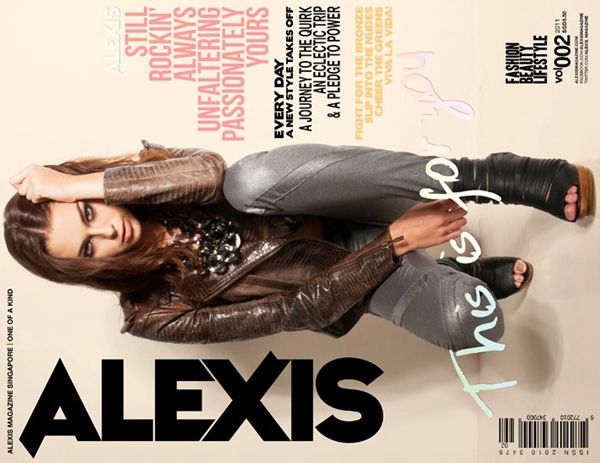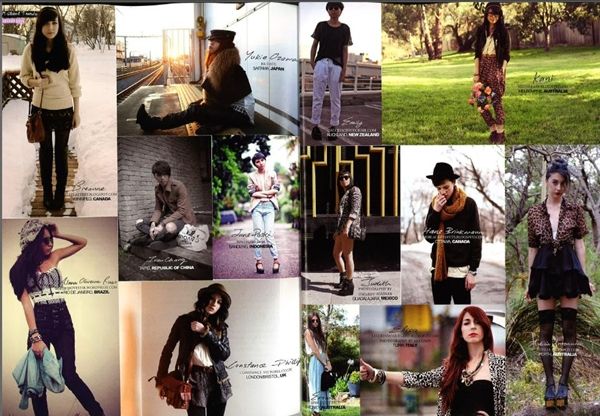 emma