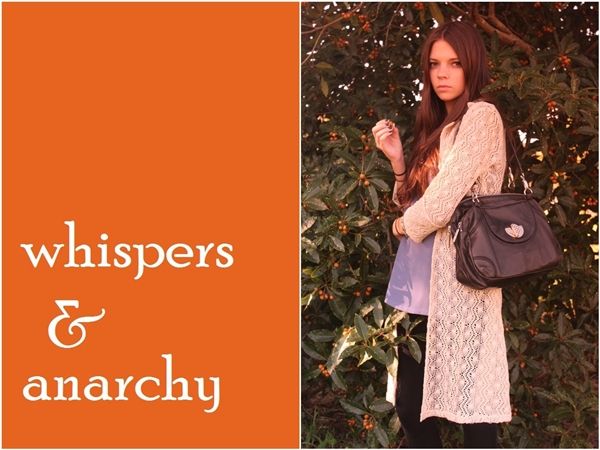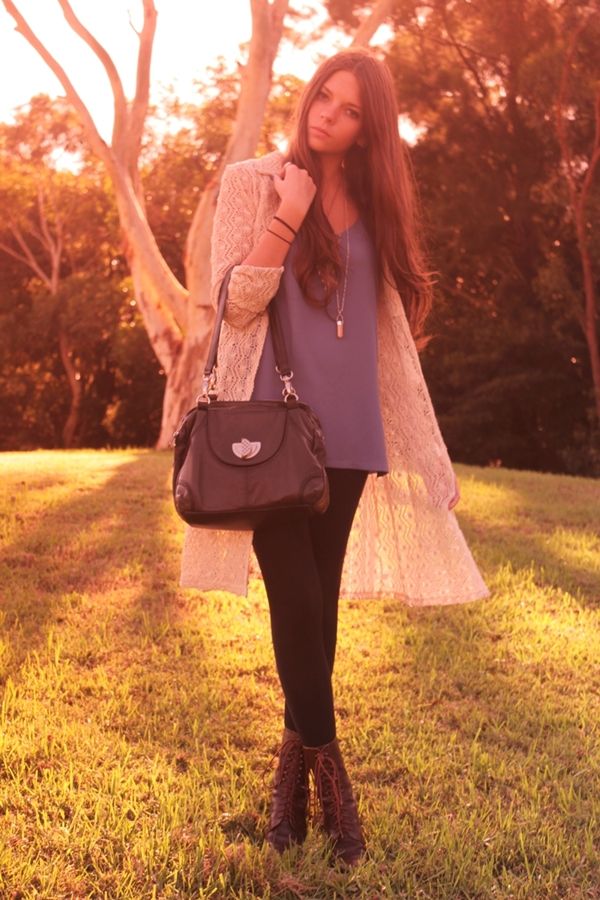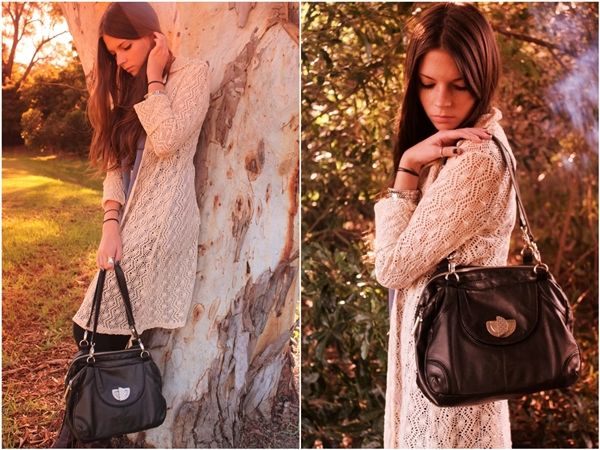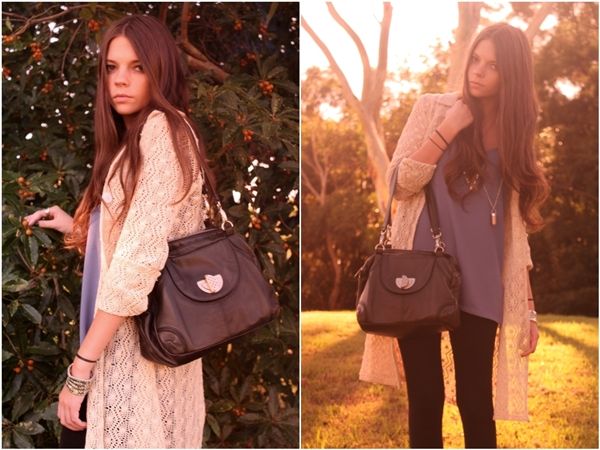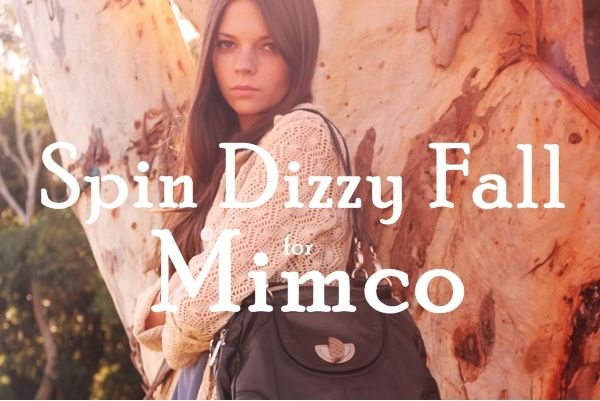 WEARING:
Handbag (Constellation Day Bag) - Mimco
Coat - Vintage
Blouse - Vintgae
Boots - Vintage
Jewellery - Vintage, Witchery & Sportsgirl

Photographer: Luke Hooper
I was so pleased when I was asked to collaborate with Mimco again this year on their new 2011 campaign 'Whispers & Anarchy'.
When told I was to 'explore the past 50 years of fashion' in the shoot I pulled together some of my favourite vintage pieces from different eras to put this look together.
With the help from an amazing orange filter for my camera, sent from mimco as a 'tool' for the shoot, we managed to capture these whimsical shots in the afternoon sunlight.
This handbag, the 'Constellation Day Bag', is now my go-to bag. I cannot put it down, it goes with me everywhere! A perfect size for me and I love the half moon buckle. It adds that extra bit of magic.
Below: Mimco 2011 -Whispers and Anarchy video

PS - The winner of my Whistle Pendant Giveaway will be announced tonight at 7pm on twitter (and confirmed tomorrow on Spin Dizzy Fall)