Hello Dears! I have left the land of the long white cloud and am back safe and sound in the land of Aus. I have so much to show on Spin Dizzy Fall from my trip to NZ but first I have two special posts to show you!

The week before I left was one of the busiest weeks I have had in a long time (Uni work, packing, saying goodbyes.. you get the idea) but I managed to put on my game face and attend the Samsung Smart Tv launch in the city the night before my plane took off for NZ.

Me and Brooke (who you all know from our previous blogger dates posted on SDF) were delighted to meet and catch up with some other sydney (and sydney-ish/east coastal) bloggers while being introduced to the Samsung Smart TV!


(note Brooke's newly dyed tips, love it)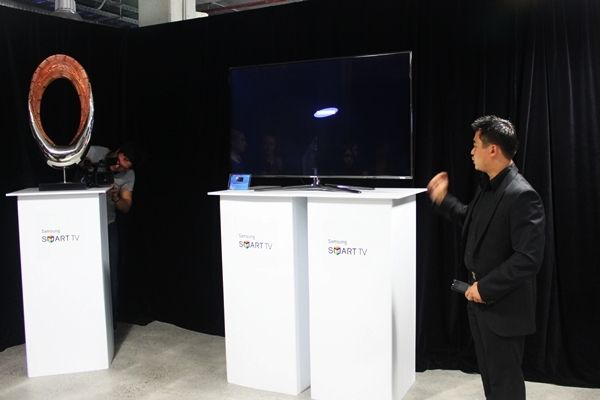 Sweets in fish bowls = a must have at all events


Marg from Shine By Three wearing amazing lace up pants


Sara and the lovely Chloe


Some of the best canapes I've ever encountered at an event


A hair-in-face outfit shot wearing my brightest pair of shoes to dress up a dark outfit.


Vintage platform loafers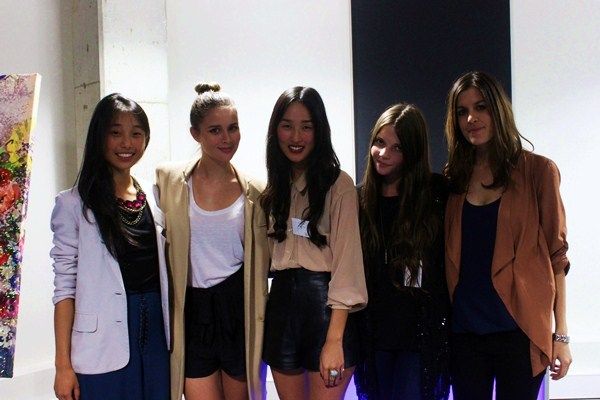 Margaret from Shine By Three, Sara from Harper and Harley, Nicole from Gary Pepper Vintage, myself and Brooke from re:new.

While I was away I received my accreditation for RAFW in a couple weeks time so expect more sydney blogger's posts in the near future.
emma