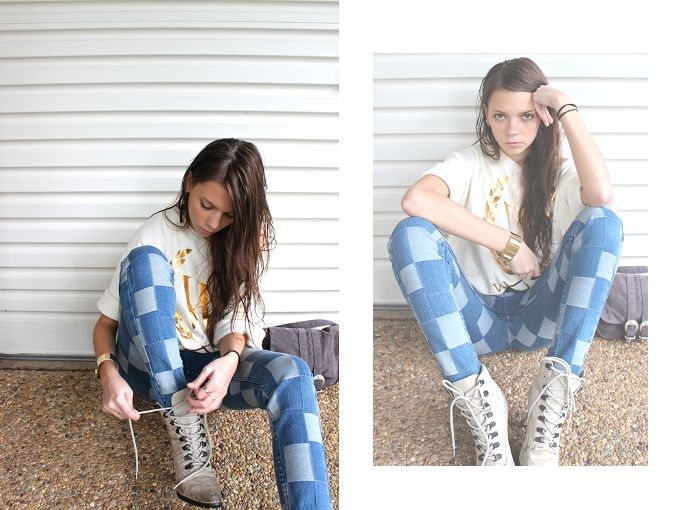 ___________________________________
I actually used the words 'man-repelling' the other day in conversation about these jeans. While shopping a girl complemented them however Luke has confirmed an aversion to them. Seems the sexes were split!
I do agree that they should be paired with basics BUT I love having a pair of jeans that can speak for themselves instead of blending into the background of an outfit. Not to mention they fit like a dream (... Oh wait, I just did.)
Gotta get back to my essay... ciao!
___________________________________
Anyone else still snuggled up in bed on this rainy Sunday?
___________________________________