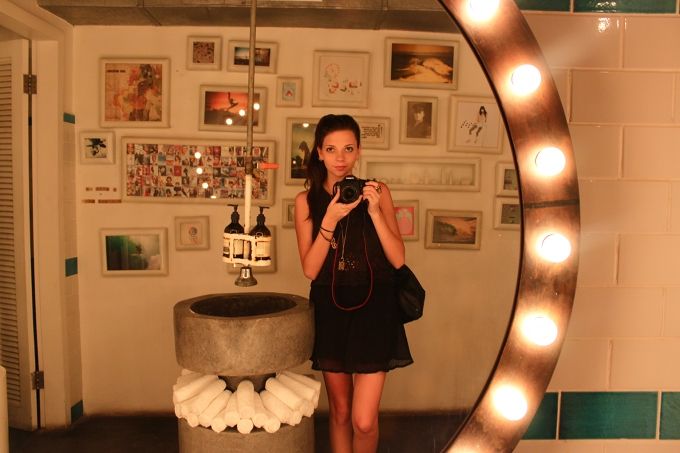 __________________________________
Ahhh, back to one of my old restaurant finds!
It's been quite a while since I first featured the Seminyak restaurant, Sea Circus, on Spin Dizzy Fall and here we are again!
Always very relaxing with a mixture of cutsie but freeeesh feel of the place. Great country pâté and, of course, the best bathroom I've ever witnessed! Still impressed!
__________________________________
__________________________________
wearing:
Top - MINKPINK
Skirt - Forever 21
Necklace - Belle Noel
Shoes - The Horse
Black/Gold Ring - eQuip
__________________________________
emma