In Seminyak we had cocktails at Potato Head. It was what I was expecting. Filled with lots of people (half cool, half snooty) but still good to visit. My cocktail was cute in a teapot but I think they switched the vodka for tequila which I can't stand! Luke had a lime foam cocktail.
Wearing: dress - Somedays Lovin (MHQ) and Vest - OneOneSeven.
Our favourite dinner so far was at the Pearl French Restaurant in Seminyak. The 'starters' plate was "the tits". Our table was under a canopy of fairy lights (above) and the, now 'Bali famous', Head Chef/Owner came around to chat with us during the meal.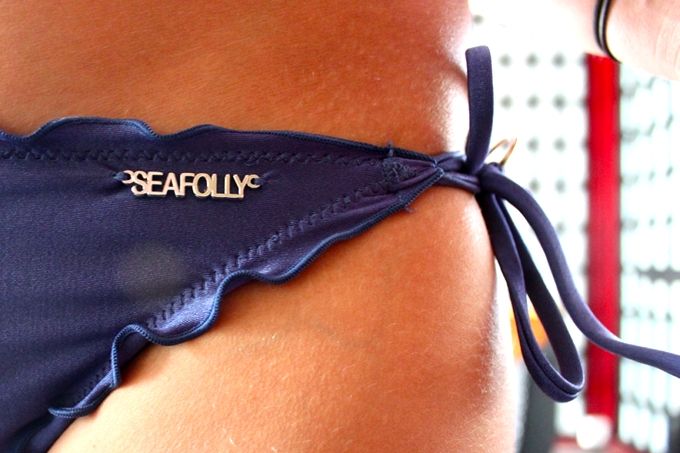 Lovin' the coconut water on the streets and high tea at the Biku Tea House.
Check out the spread!!! Ice tea please!
If you follow me on insta or twitter you'll know we are in Ubud now (in the Mountains/center area).
It's much more peaceful here, I love it! More photos to come!
emma