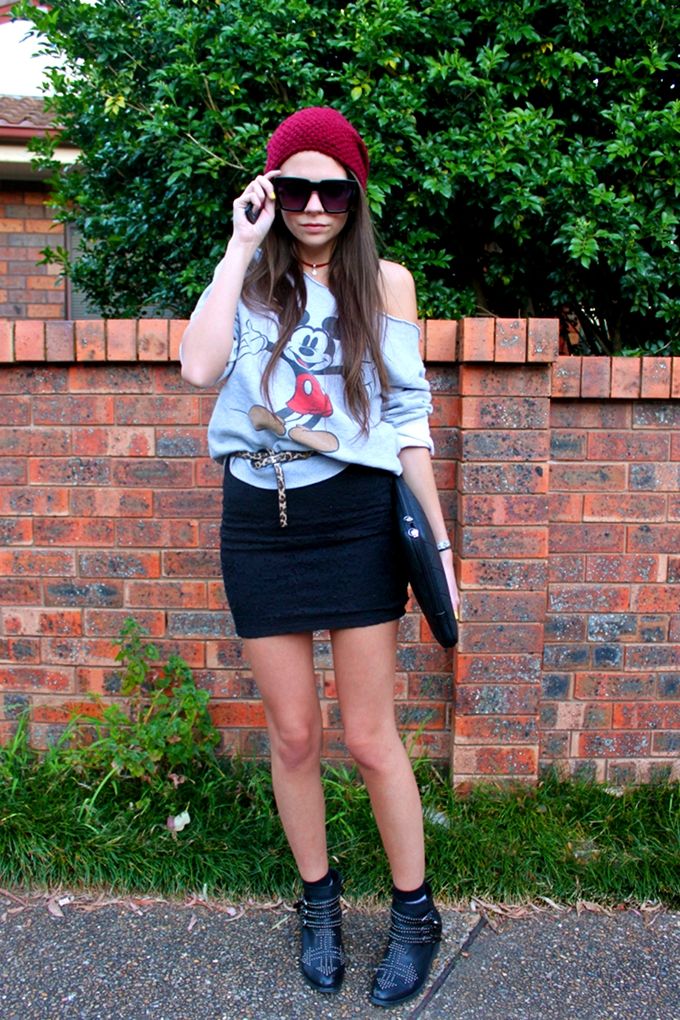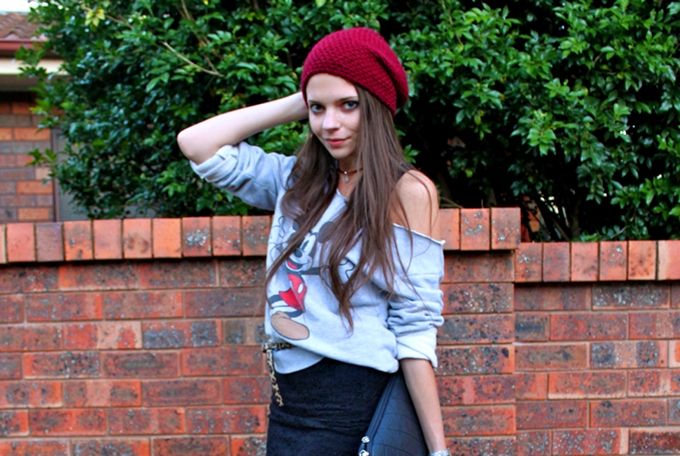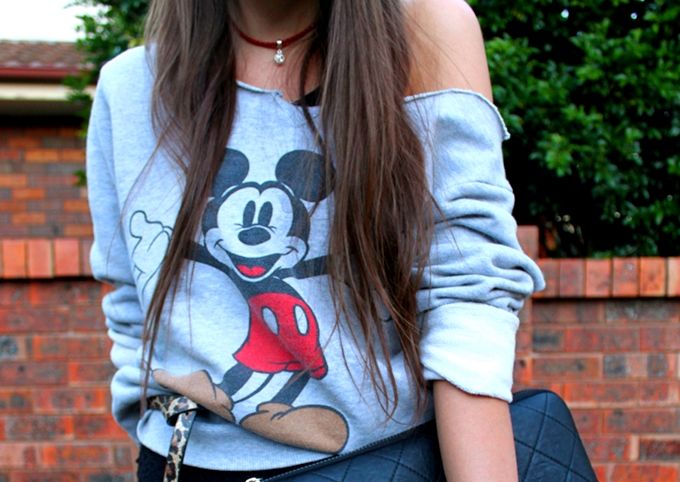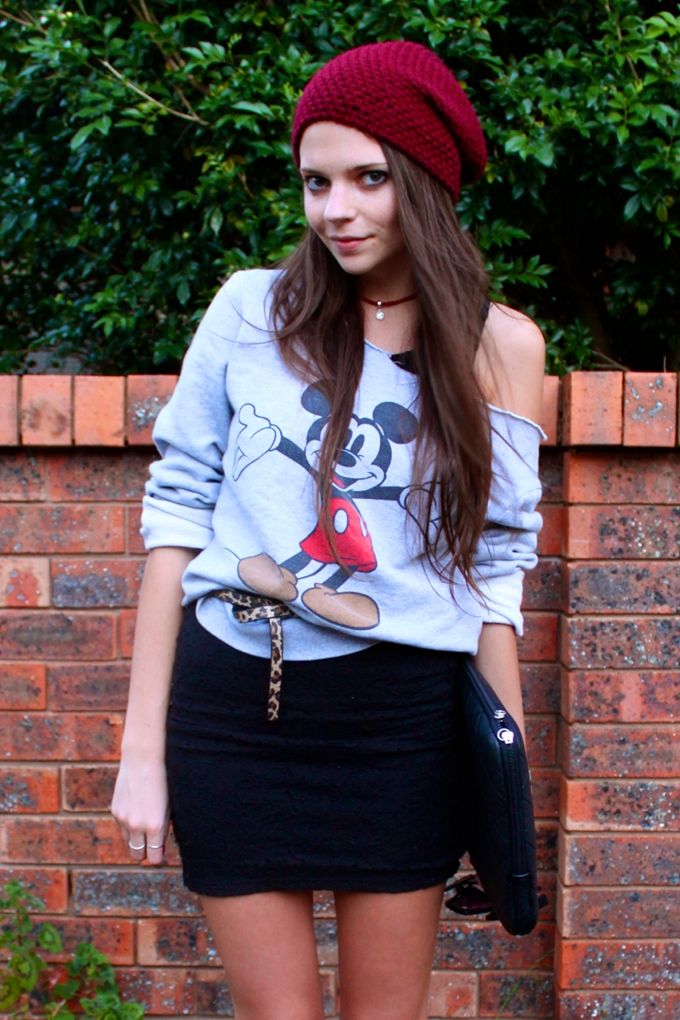 wearing: The Dress, vintage Mickey sweater, belt - cotton on, Laptop case - rubi, sunnies - AM Eyewear and Soles boots.
Every Tuesday is a uni day for me so I decided on a comfy option to wear to my classes.
Mickey ALWAYS makes a comeback in fashion trends, even this season he's been spotted on the runway. So a good tip is to hold on to anything Disney (as if you wouldn't anyway)!
I added a belt to give myself a bit of a waist and my laptop is an essential for classes, of course, so I have my black laptop case which goes with any outfit.
Day 3 coming tomorrow! They get more and more exciting each day.
emma