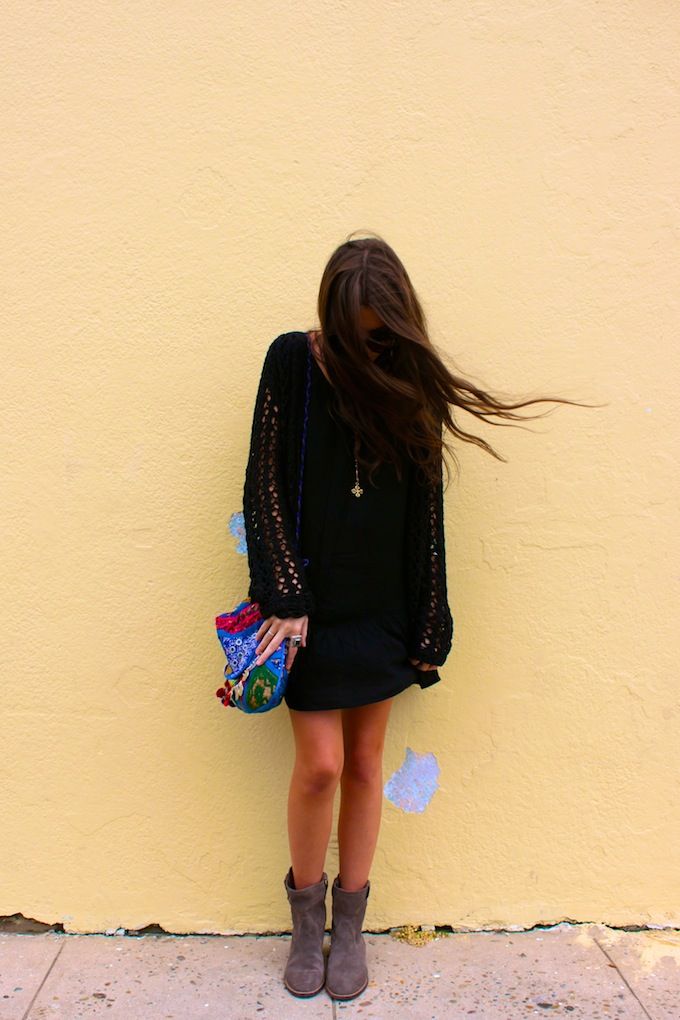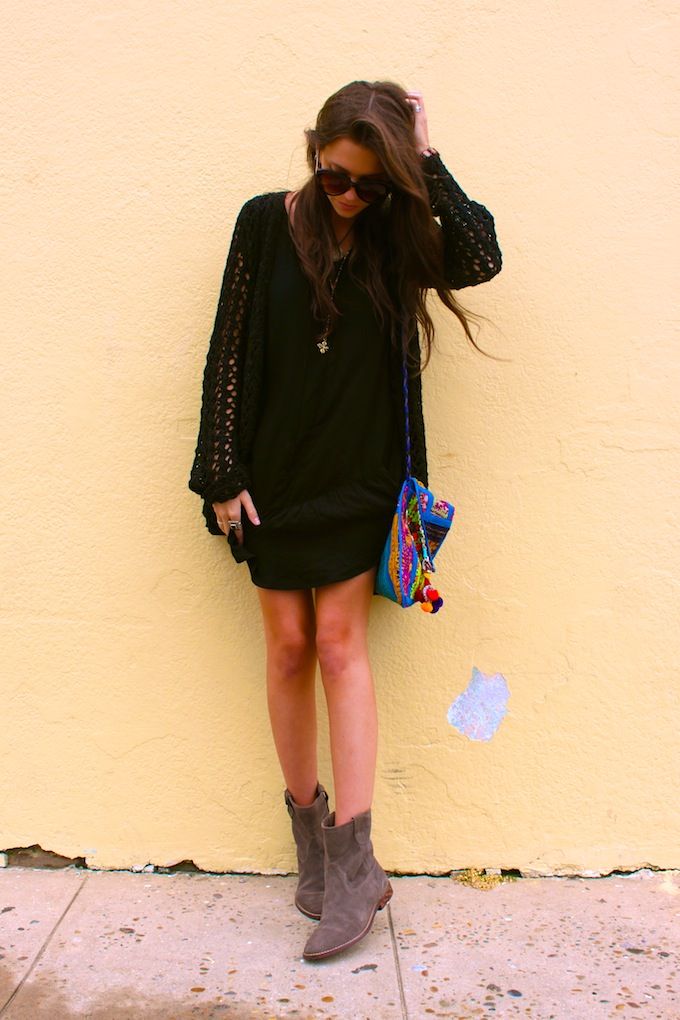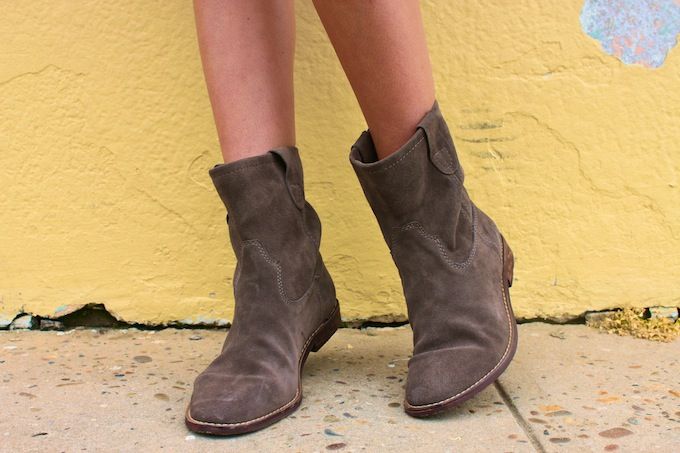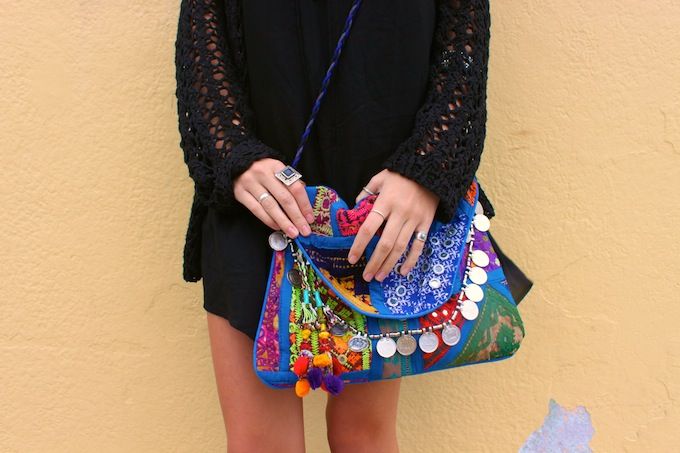 wearing: Zoda Bag & Mollini boots via Birdsnest, dress - Lola vs Harper, Sunglasses - Zero UV, long necklace - Vanessa Mooney & vintage knit.
Since last week was so busy for both of us, Luke and I decided to grab brunch by the ocean on Saturday. It was a tad windy but still nice enough for bare legs. I've been on the lookout for the perfect pair of flat boots (since I have so many with some sort of heel on them) so when I saw these suede booties I knew I had found 'the ones'!
Plus, if you follow
me on instagram
you'll know that I am already obsessed with this bag. It just screams "fun times baby". AND it has pom-poms .... hello! What dreams are made of.
emma