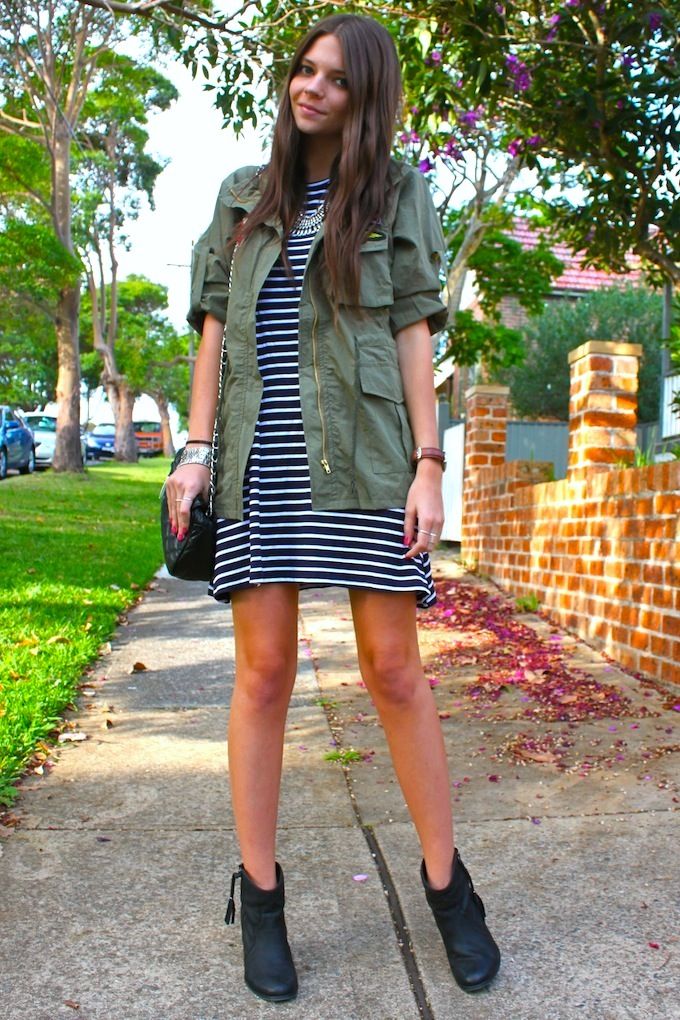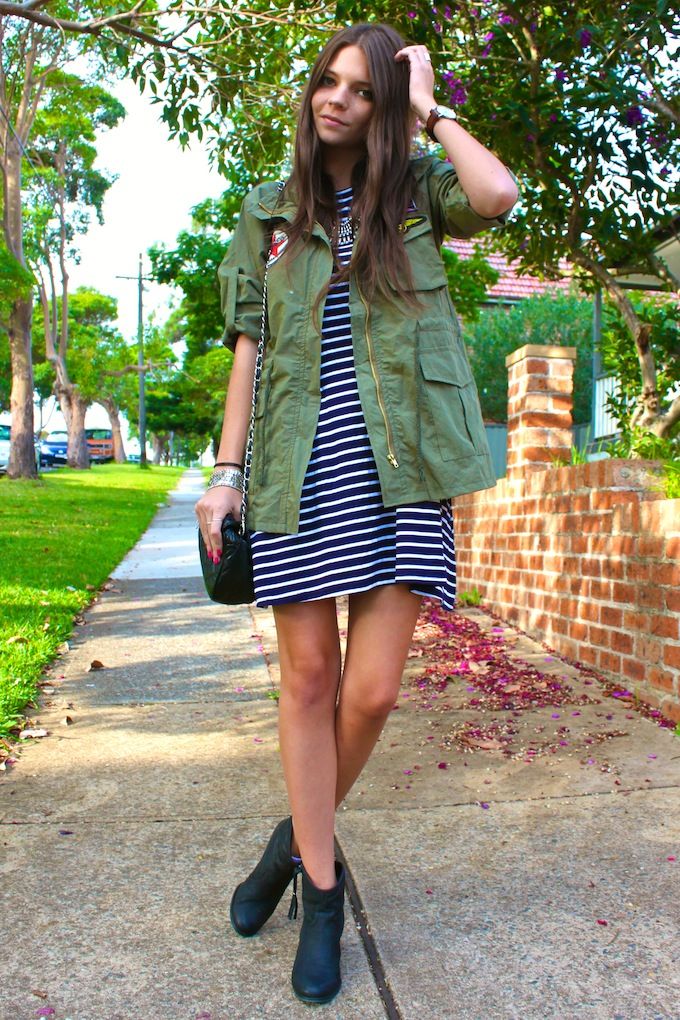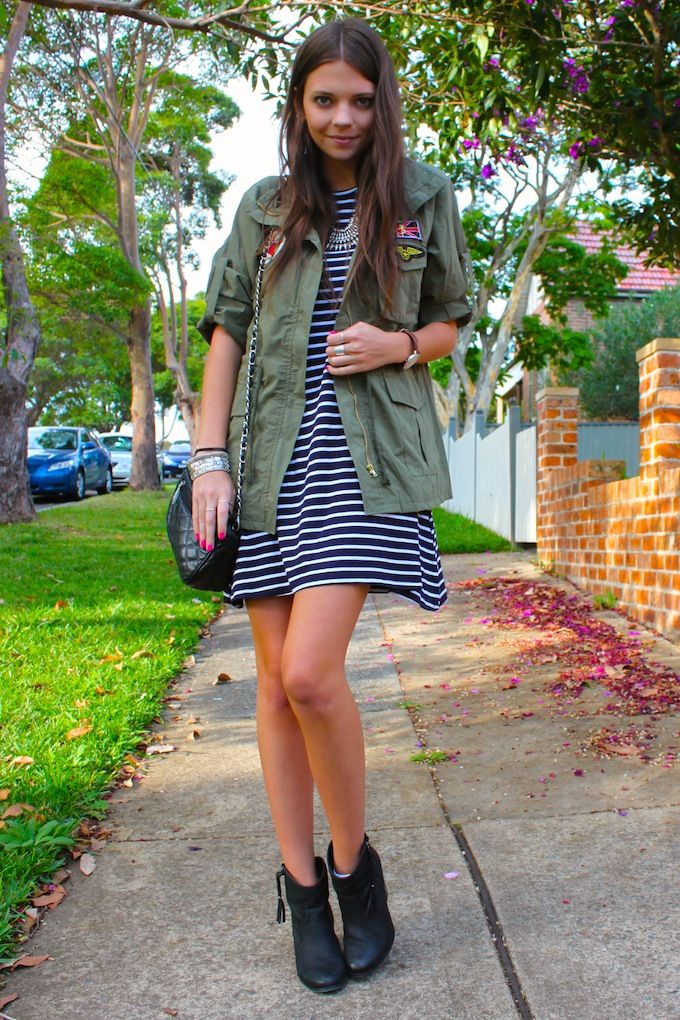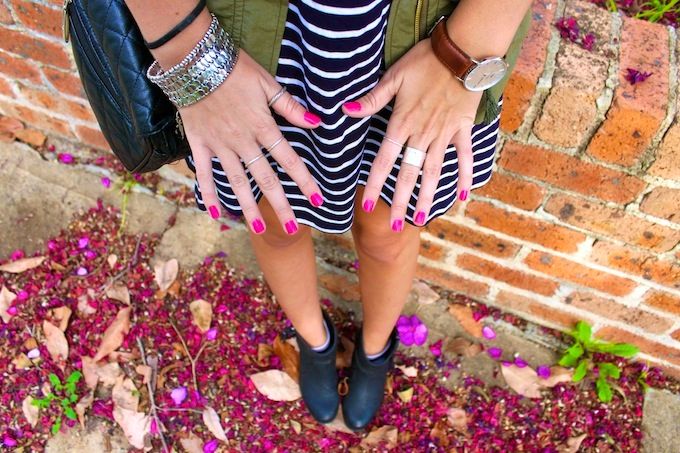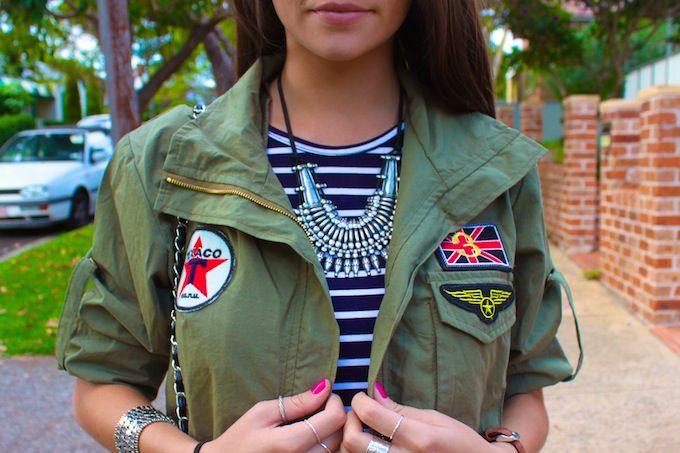 wearing: Dress - Market HQ, Jacket - She Inside, boots - RMK & Watch - Daniel Wellington.
On Saturday I attended a family birthday bash and it was cheese galore! Cheese, fruit, cake, salads, pork belly, pies, chips... thats what I like to see at a party, a good spread! Over my
trusty striped dress
I wore this army coat with wicked patches.
The Texaco patch got me dreaming of travels because recently my thoughts have switched from backpacking europe to possibly an american coast to coast road trip. Both equally tantalising trips and I aim to do both one day. But which one will be first? I'm still pondering. If any of you guys have recently been across america and have blogged about it, please leave a link below as I am brainstorming places to see! xx
emma