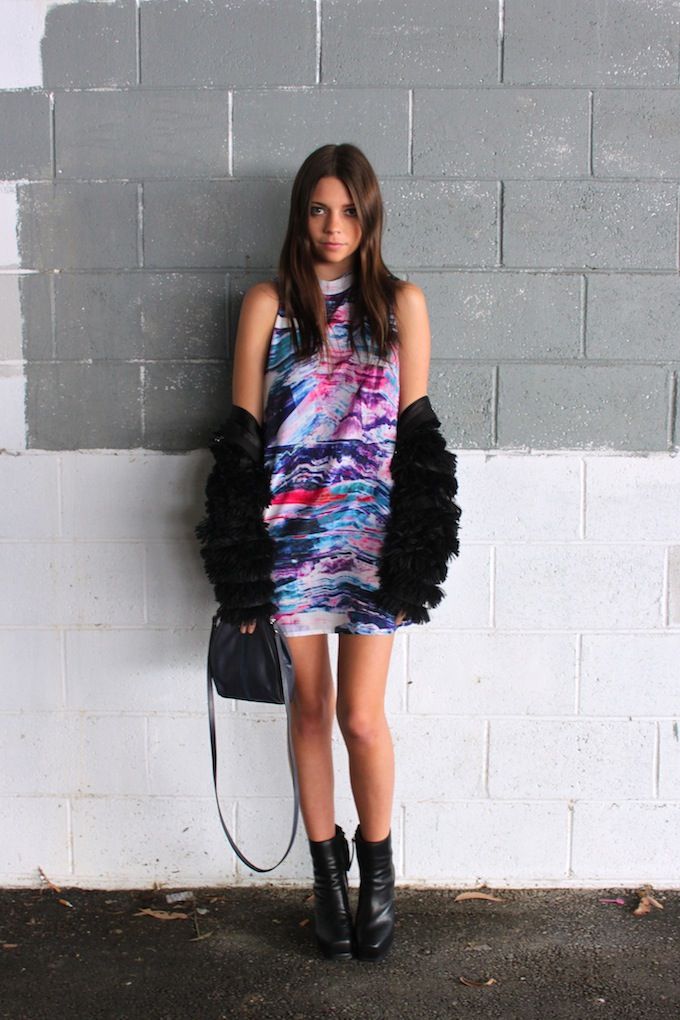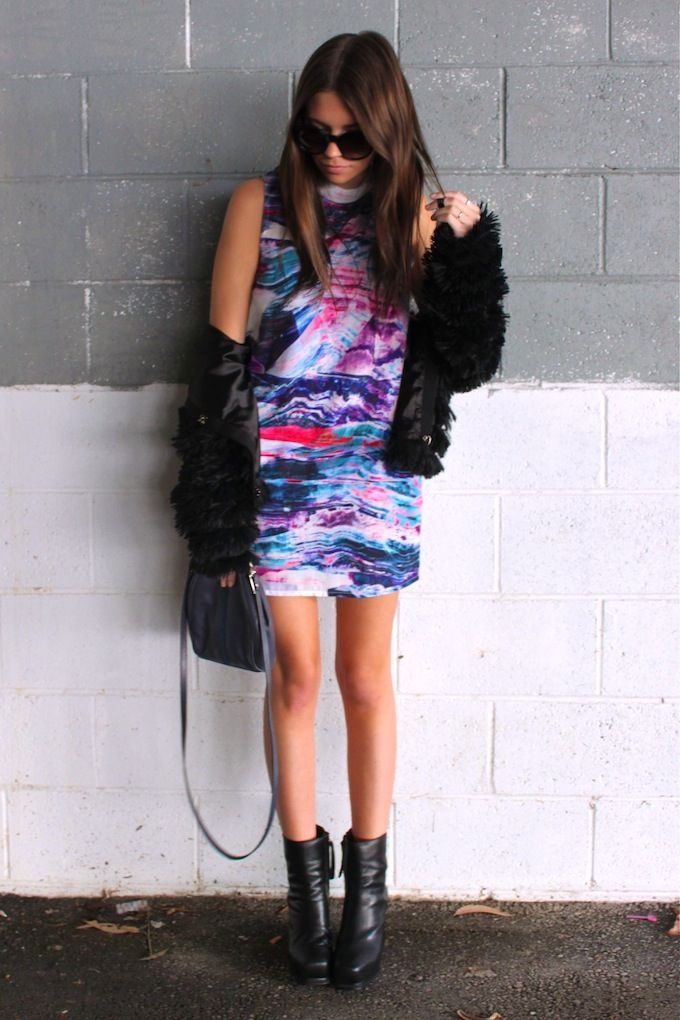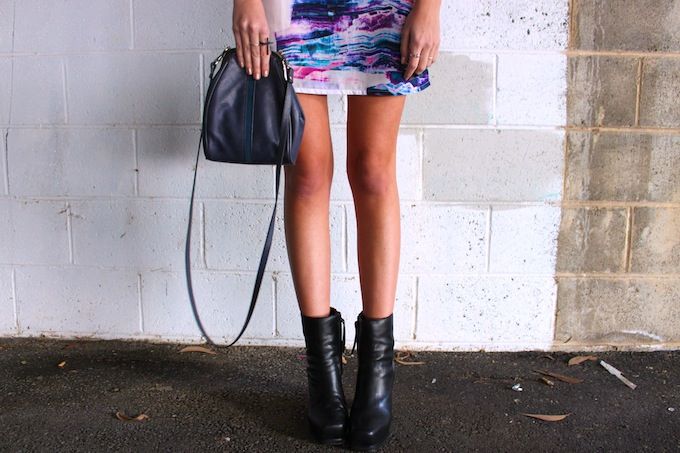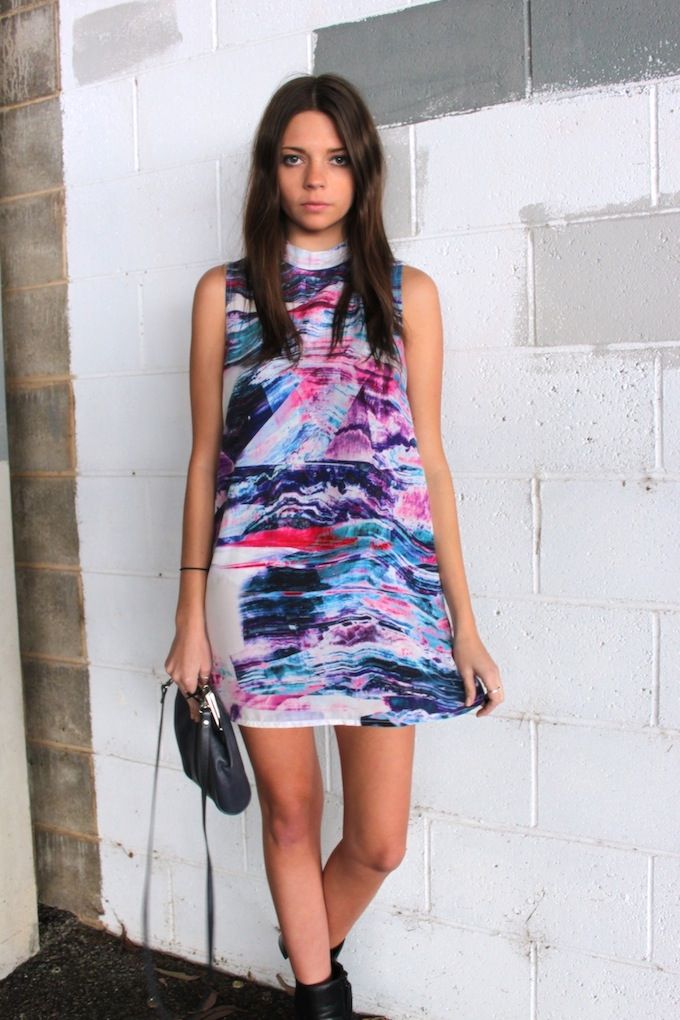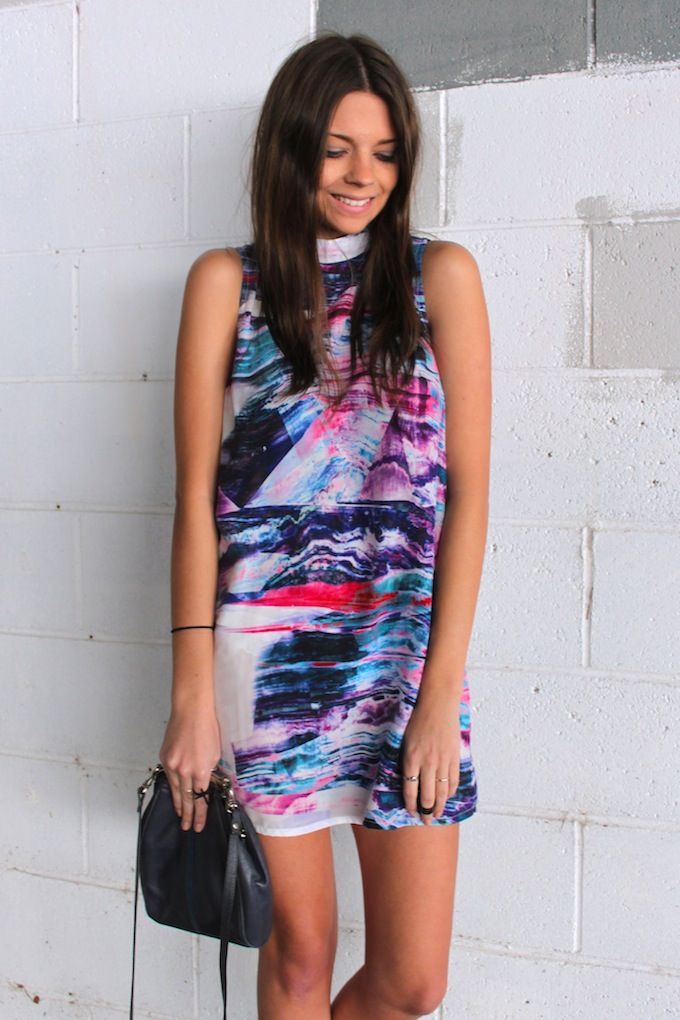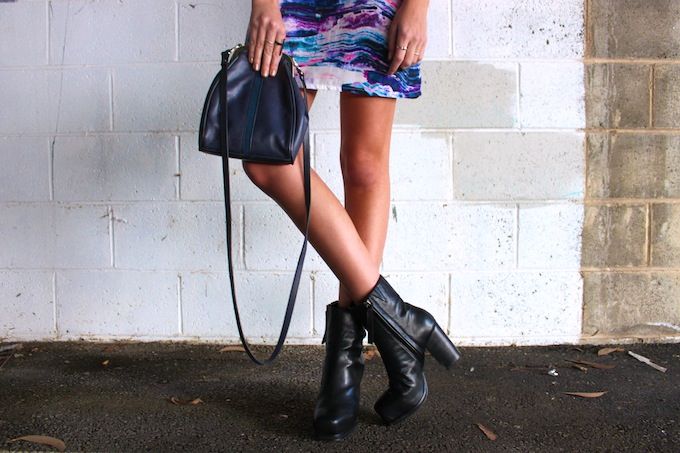 wearing: Dress - MAY the Label, coat - Minty Meets Munt, Boots - Sportsgirl (snagged these on sale! Yay), Bag - Mimco and shades - Zero UV.
I've finally found a replacement for my ruined vintage platform boots! RIP old boots. I'm so lucky to have found these babies on sale at Sportsgirl. I could only find them in a size 7 (just one size too big) but with socks they are perfecto! I already gave them a test run on Saturday (see outfit via
my twitter
) when we went to Strike bowling which, of course, was excellent fun.
I'm in love with this May dress as it's the perfect length on me and the fabric is so lovely. Also, you may have noticed I got a little hair cut. Long time readers may know that this is actually the shortest I've ever had my hair before. At first I was really unsure about it but I've been using some
O&M
products in my hair (which I will discuss in my next beauty review) and it's making it look a lot fresher and feel light, which is a nice change. Still, I can't wait till summer hits and my real 'beach ends' return.